Published:
November 8, 2016 The Moorings
Comments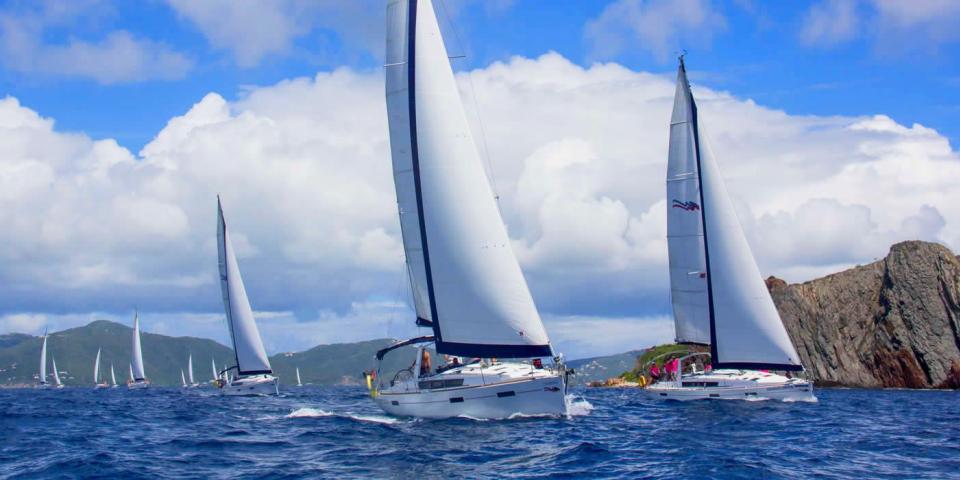 The Interline Regatta. Few events seem to elicit the same knowing nods from those who have experienced it, and bewildered looks from those who have not. Understandably, the event has evolved into something akin to legend. For 35 consecutive years, The Moorings has hosted thousands of members of the airline industry for a sailing regatta in the British Virgin Islands. Held each October, it has evolved from a reunion among friends into a nationwide celebration ushering in the beginning of a new charter season.
Spanning the course of 9 days, the event is a delicate balance between action-packed daily races and lively parties at night, and is a veritable tour-de-force of one of the world's greatest yachting destinations. From The Moorings marina in Road Town, Tortola, the fleet of over 50 yachts migrates daily to a new venue. No two itineraries from year to year are ever the same.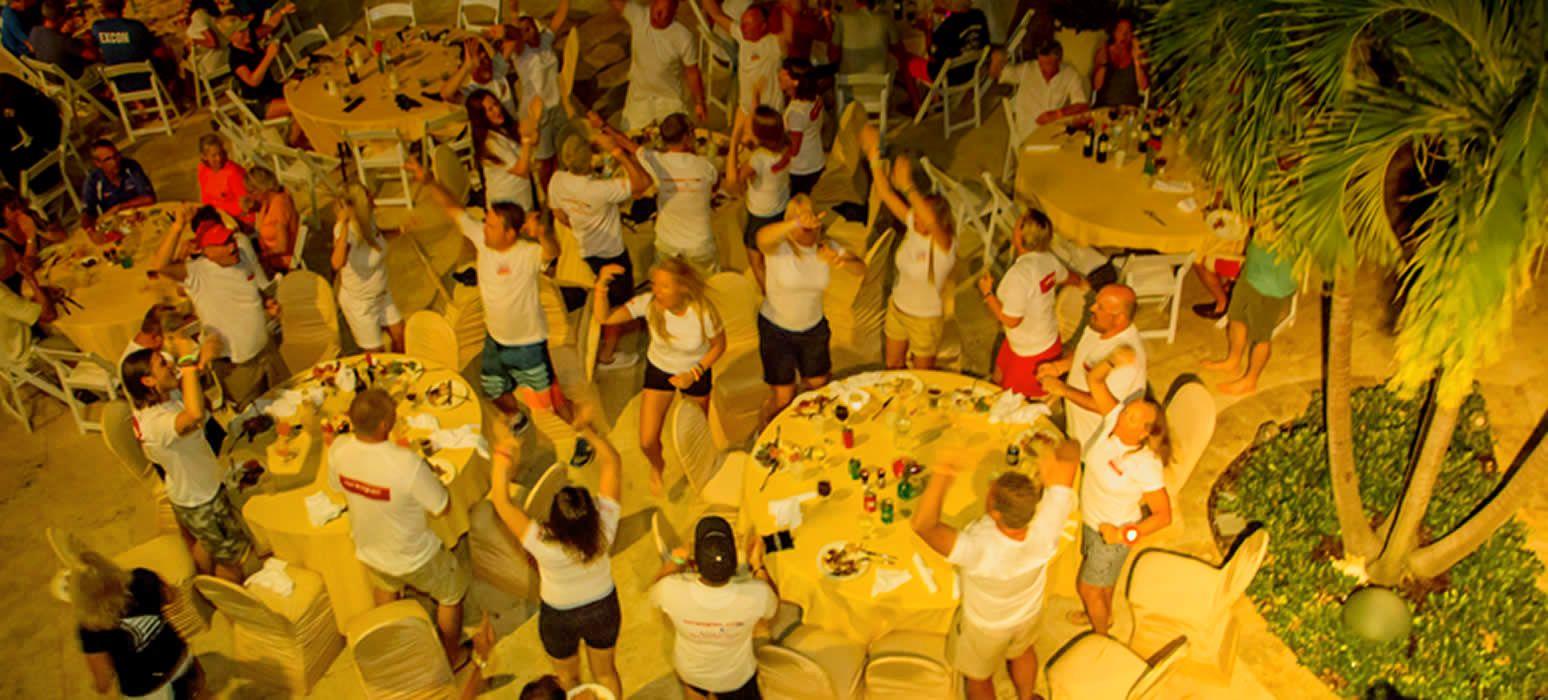 In 2016, the Regatta was hosted by venues such as Pirate's Bight on Norman Island, Coco Maya and Leverick Bay on Virgin Gorda, Fish N' Lime and the Mariner Inn on Tortola, Anegada Reef Hotel, and finally wrapped up with a formal Awards Ceremony hosted by Scrub Island Resort.
The Regatta has only one rule — to participate in the race, at least one present or former member of the airline industry must be on board your yacht. In this way the event stays true to its roots while allowing participation from visitors from all over the world. This year's event boasted participants from the US, Canada, United Kingdom, Argentina, Germany, Austria, Croatia, Scandinavia, and the Netherlands – each racing under a different airline's banner. The overall effect is dazzling.
Perhaps Interline's most famous element is its nightly costume parties, featuring themes ranging from the Masquerade Ball, Greek Night, and Pirate Night, to the Mile High Club and Oktoberfest. Here, creativity reigns. The racers, as well as the sizeable fleet of spectators that follow the regatta from venue to venue, swarm the beaches each night to dance the night away in the sand, then return to their yachts in the twilight hours to do it all again the next day.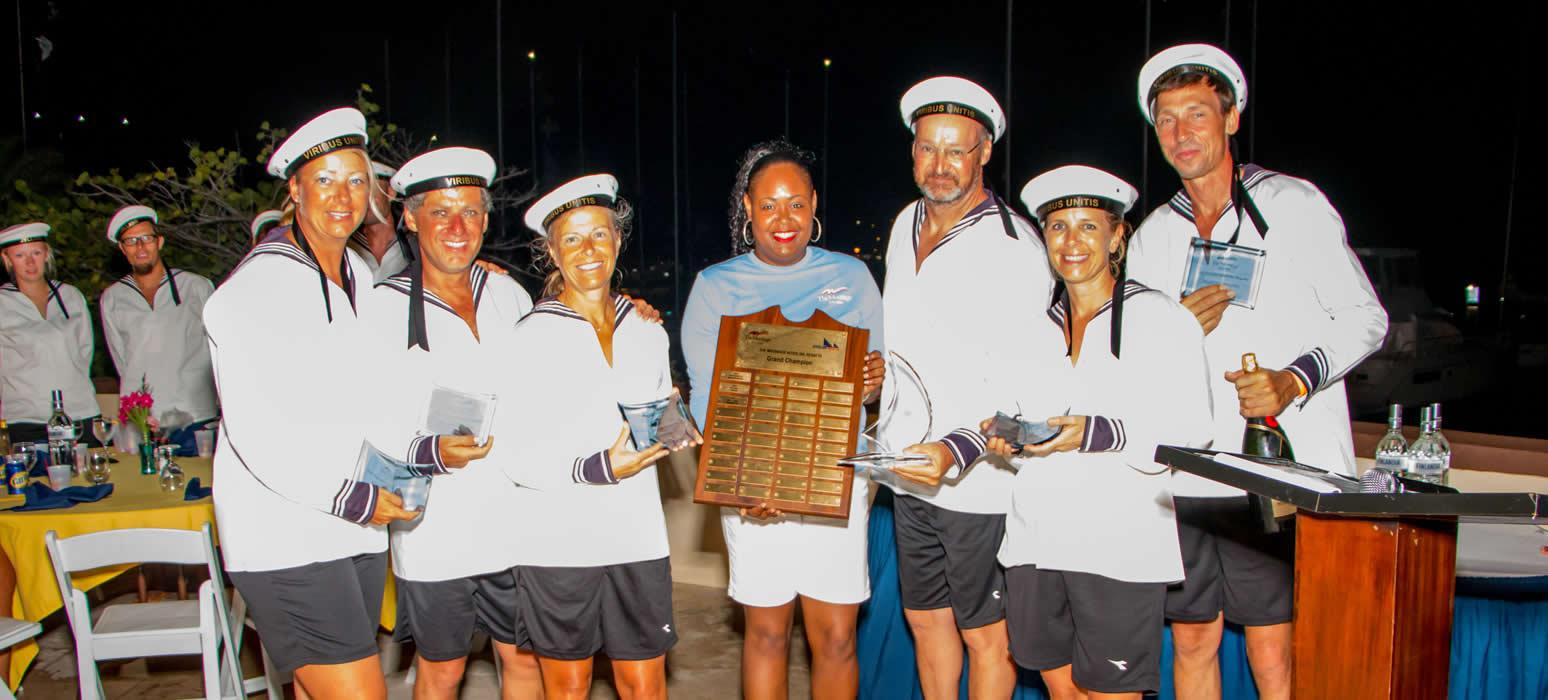 In the end, the Interline Regatta is all about one thing — having fun. It is set up in such a way that beginners and expert racers alike can share in the Regatta experience together, and enjoy everything the British Virgin Islands have to offer. The option to simply follow along in a "party catamaran" with friends is also popular. Ultimately, the Interline Regatta is an event that must be experienced to be appreciated.
For information on how you can participate in The Moorings Interline Regatta, visit moorings.com/interline, or follow along on Facebook at www.facebook.com/MooringsInterlineRegatta.
Be sure to check out other Caribbean Regattas available through The Moorings year-round at http://www.moorings.com/regattas-and-events.
Did you find this useful?