Published:
April 14, 2017 Terese Kerrigan
Comments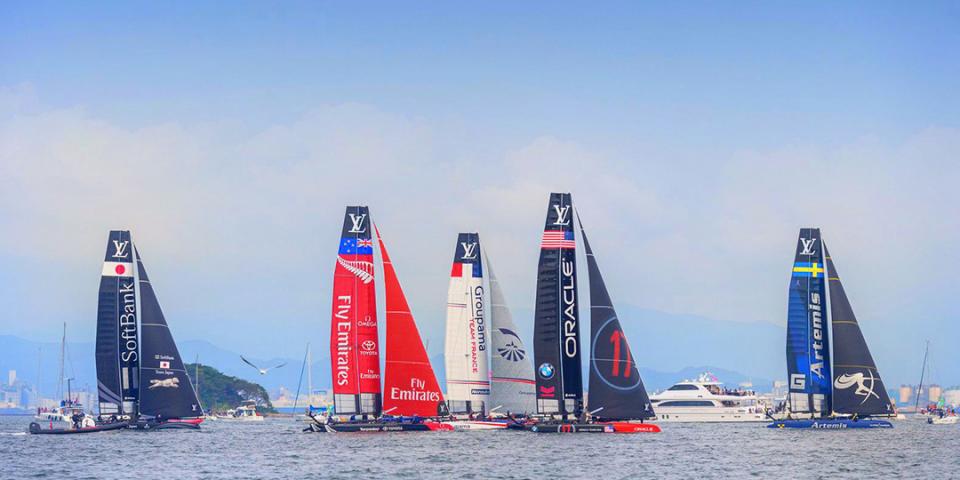 Less than 50 days remain until the elite racing battles begin in Bermuda, so it's time to meet the manpower behind the best sailing teams in the world. Keep in mind, however, that even though six countries—USA, France, Great Britain, Japan, New Zealand, and Sweden—have earned a notable spot in the 35th America's Cup presented by Louis Vuitton, only one of the five challengers will go head-to-head with defending ORACLE TEAM USA in the final match.
To help you get better acquainted with each of the trophy-hungry teams participating in this time-honored tradition of international sailing excellence, we've provided some basic background information below. Keep reading to learn more about the distinguished athlete lineups, notable team history, and who takes command of the helm.
USA: ORACLE TEAM USA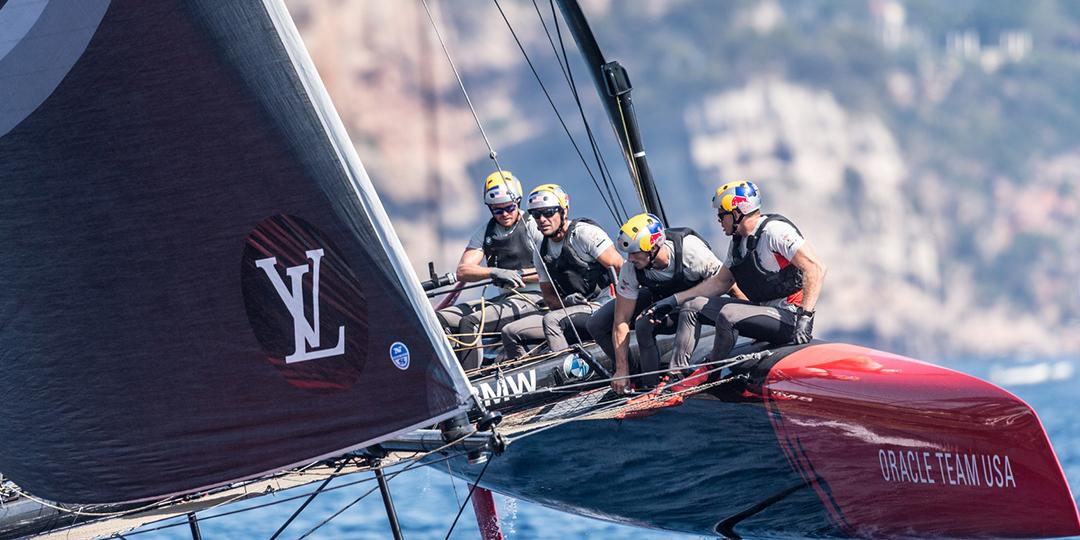 Founded: 2000 by Larry Ellison [Team Owner]
Helmsman: Jimmy Spithill
CEO: Russell Coutts
COO: Grant Simmer
Sailing Team Manager: Tom Slingsby
Not only is ORACLE TEAM USA the defending champion at the 35th America's Cup in Bermuda, but they are also looking to become the first-ever "three-peat" winner. As ambitious of a feat as this is, it wouldn't be all that surprising of an accomplishment after the show-stopping performance that ORACLE TEAM USA put on during the 33rd America's Cup in San Francisco. Lead by Jimmy Spithill, the Americans pulled off one of the most epic comebacks of all time and claimed victory over Team New Zealand after winning eight races in a row.
FRANCE: GROUPAMA TEAM FRANCE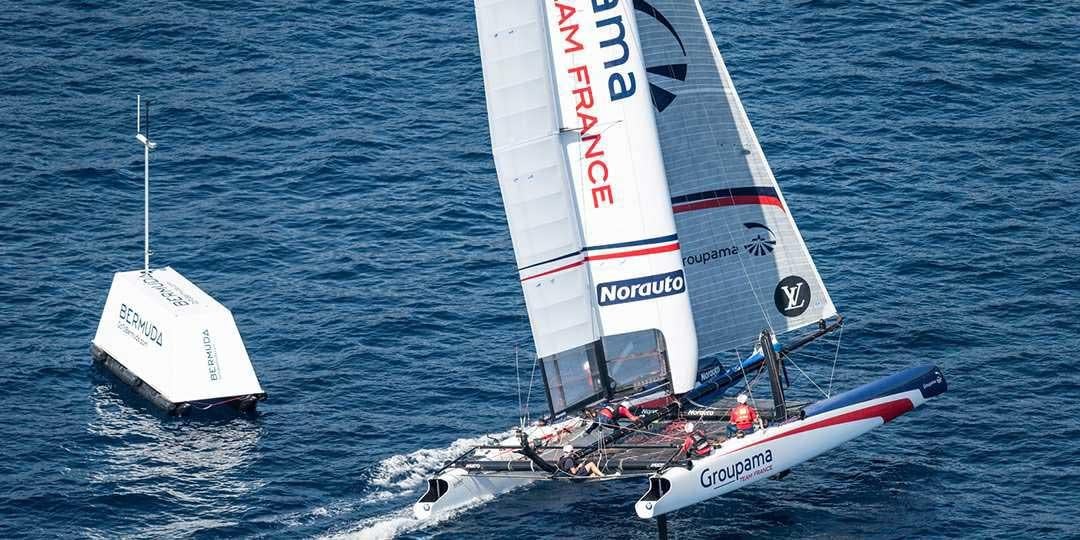 Founded: 2015
Helmsman: Franck Cammas
CEO: Bruno Luisetti
Sailing Team Manager: Bruno Dubois
After coming in dead last at the America's Cup World Series and facing some funding issues, some might say Groupama Team France is the obvious underdog in Bermuda, especially after the close-call that skipper Franck Cammas experienced in 2015 when he nearly lost his leg during an onboard training session. This team may be the America's Cup rookie, but they have proven to be tough competitors through their dedication and hard work.
GREAT BRITAIN: LAND ROVER BAR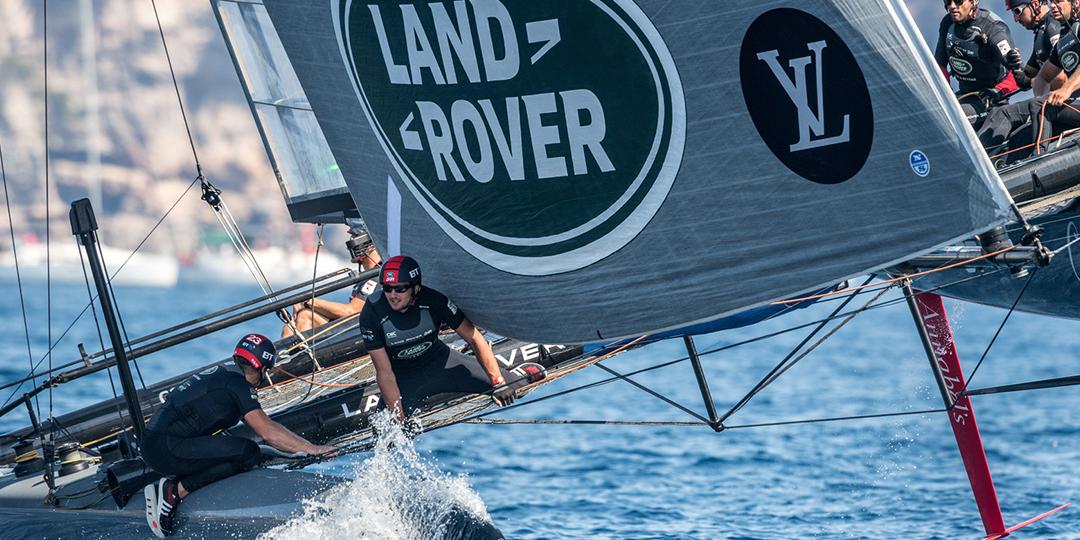 Founded: 2014 by Ben Ainslie Racing (BAR)
Helmsman: Sir Ben Ainslie
CEO: Martin Whitmarsh
COO: Andy Hindley
Sailing Team Manager: Jono Macbeth
When four-time Olympic gold medalist Sir Ben Ainslie established team Land Rover BAR in 2014, he did so with one mission in mind—bring home the Cup. Since the first-ever America's Cup was held in England, team Great Britain has always entered the sailing competition very passionate about bringing the prestigious event and the notable trophy itself back to their home turf where it all began. As the qualifying rounds near in Bermuda, Team Land Rover BAR has a definite sense of confidence on their side thanks to a consistent record and strong commercial backing. Not to mention, Sir Ben Ainslie just happened to be the tactician aboard ORACLE TEAM USA during the legendary "comeback" of 2014.
JAPAN: SOFTBANK TEAM JAPAN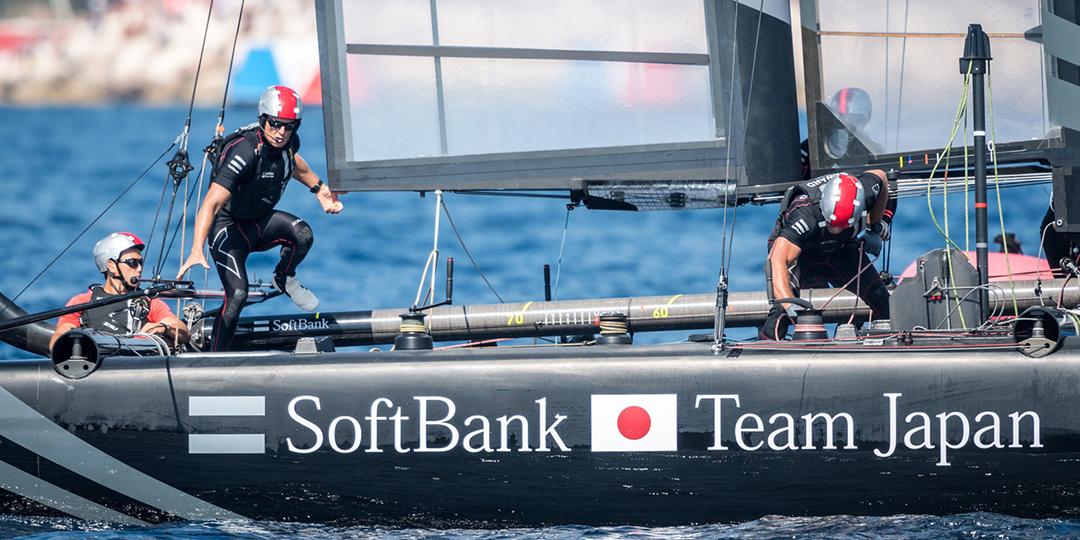 Founded: 2015
Helmsman: Dean Barker
CEO: Dean Barker
COO: Jeremy Lomas
General Manager: Kazuhiko "Fuku" Sofuku
Sailing Team Manager: Chris Draper
The 35th America's Cup marks Japan's fourth attempt at victory at the world's oldest international trophy sport. Team SoftBank Japan hopes to make history in Bermuda by becoming the first Japanese team to win the Cup. With ex-Emirates Team New Zealand helmsman Dean Barker leading the way, Team SoftBank Japan could very well take AC35 by surprise by taking home the highly-sought after Defender title. What a powerful message that would send to the rest of the elite sailing world.
NEW ZEALAND: EMIRATES TEAM NEW ZEALAND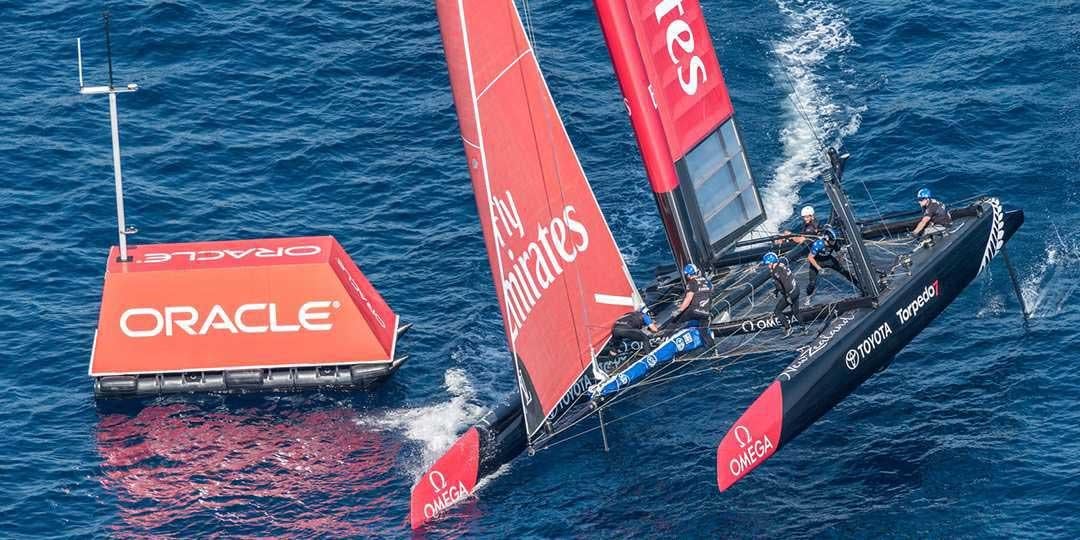 Founded: 2007
Helmsman: Peter Burling
CEO: Grant Dalton
COO: Kevin Shoebridge
The Kiwis have been fighting an uphill battle ever since they blew the 8-1 lead against ORACLE TEAM USA three years ago, but criticism and adversity have not halted the efforts of Emirates Team New Zealand. If anything, the team has been fueled by fierce competitive spirit, which ultimately lead to their innovative decision to use bicycle-style pedals for hydraulic power. Under the new leadership of AC rookie Peter Burling, Emirates Team New Zealand definitely has something to prove in Bermuda, but as history has blatantly demonstrated—anything is possible at America's Cup.
SWEDEN: ARTEMIS RACING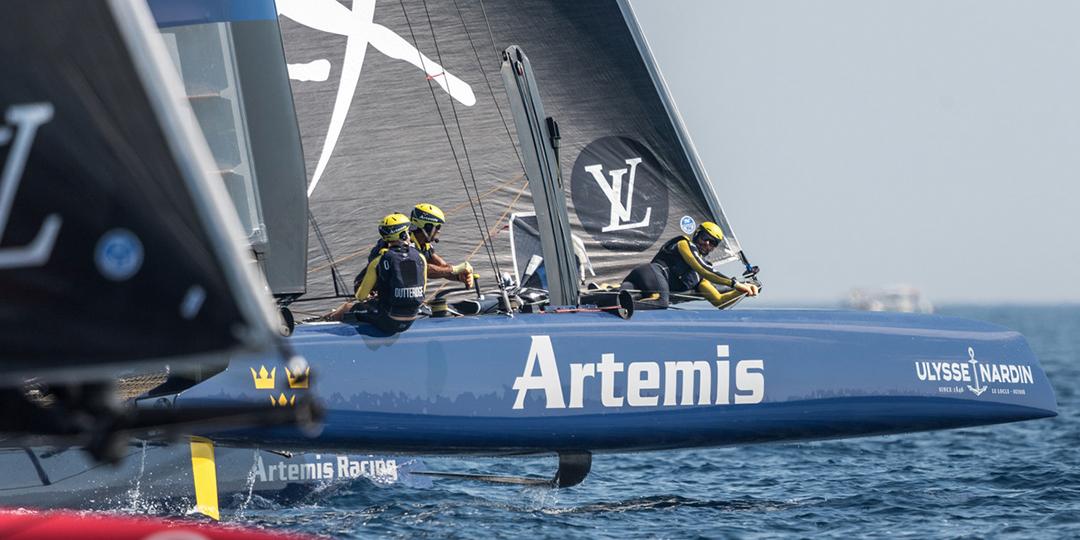 Founded: 2006 by Torbjörn Törnqvist [Team Principal]
Helmsman: Nathan Outerridge
Sailing Team Manager: Iain Percy
Comprised of an all-star team of some of the most experienced sailors in the world, Artemis Racing has made it clear that they are ready to compete come May 26th. With 11 Olympic medals under their belt, a first-ever America's Cup victory is just what Sweden has been yearning for, for years. Named after the ancient Greek goddess by team principal Torbjörn Törnqvist, Artemis Racing hopes to show the world that they too are dominant hunters and fierce competitors when the sailing battles begin in Bermuda.
 —
No matter which team you're pulling for in the 35th America's Cup, the action-packed display of on-the-water competition will not disappoint. Anything can happen when the top sailing teams from all across the globe come together for one of the most anticipated sporting events in the world. May the best team win!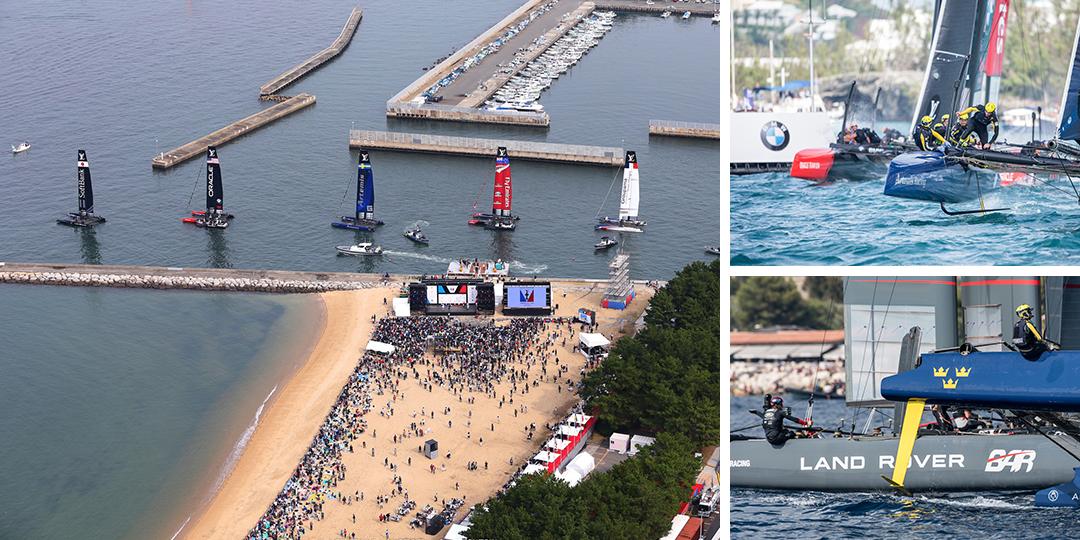 Did you find this useful?