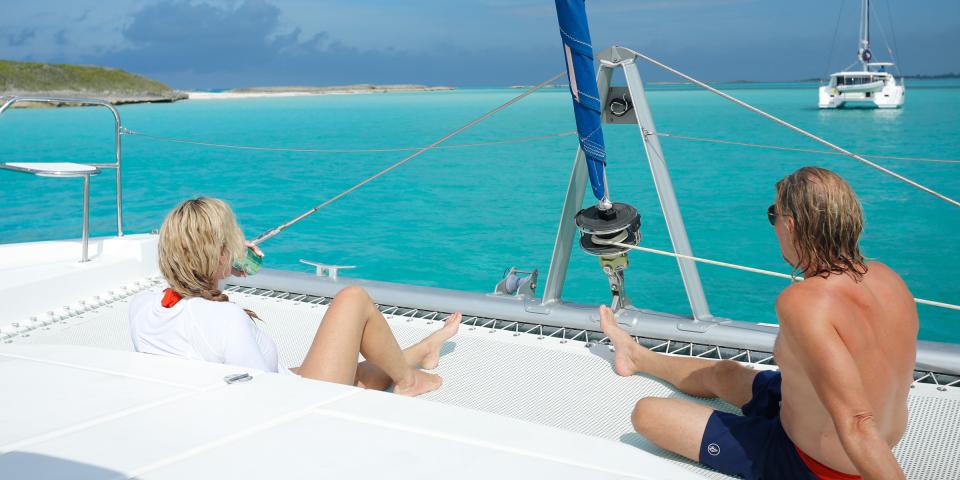 The Bahamas have long been a popular destination for all kinds of travelers – including the cruise ship and resort crowd. But what if you prefer the slower pace of hidden harbors and sleepy seaside settlements?  Before you cross off the Bahamas from the top of your bucket list, get to know the "off-the-beaten-path" Abacos islands a little bit better.
The Abaco Islands are a lesser-known group of islands and barrier cays located in the northern Bahamas. And an Abacos yacht charter is your chance to escape the ordinary and experience the Bahamas like never before, aboard your own private vacation platform. Once you immerse yourself in the laid-back local vibes, historic colonial charm, postcard-worthy views, serene beaches, secluded anchorages, and uninterrupted bliss, you'll discover a unique vacation you'll want to relive again and again.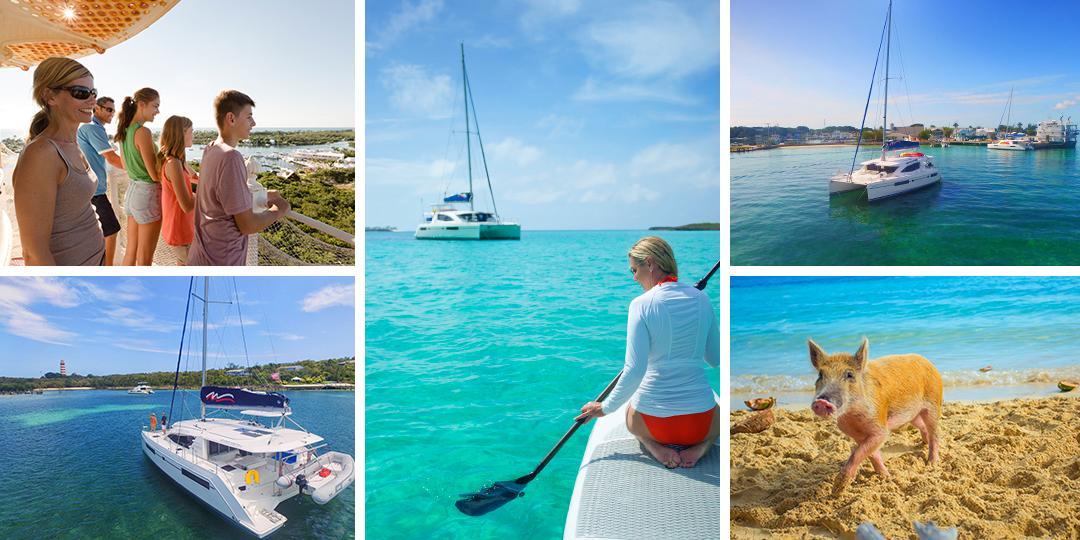 Whether you're partial to the unrivaled speed of a high-performance Power boat or prefer the traditional appeal of a wind-drawn Sailing yacht, the Abacos are an idyllic destination for charter parties of all sizes and skills levels. With unset schedules and unlimited cruising freedom, creating your perfect Abacos, Bahamas charter adventure is easy, but here are just some of the things that will make it unforgettable and unlike any other vacation...
Capture the ultimate underwater experience while snorkeling among tropical fish over vibrant coral nestled all throughout the Abaco islands.
Satisfy your active side at Treasure Cay and book a scuba diving excursion or hit the links for a rejuvenating round of golf at Treasure Cay Resort.
Pair remote relaxation with your own piece of paradise while cruising Moraine Cay's tranquil turquoise waters.
Enjoy a little bit of everything at Elbow Cay's Hope Town, including a climb to the top of Elbow Reef Lighthouse for breathtaking panoramic views.
Feast on mouthwatering BBQ at a traditional Sunday Pig Roast at Nipper's on Great Guana Cay.
Discover Bahamian charm at its best while exploring the tiny village of historically-significant New Plymouth on Green Turtle Cay, where there are shops, restaurants, and cultural exhibits.
Animal lovers and those with an adventurous side can rendezvous with the famous pigs found at No Name Cay.
Did you find this useful?