Published:
July 5, 2016 The Moorings
Comments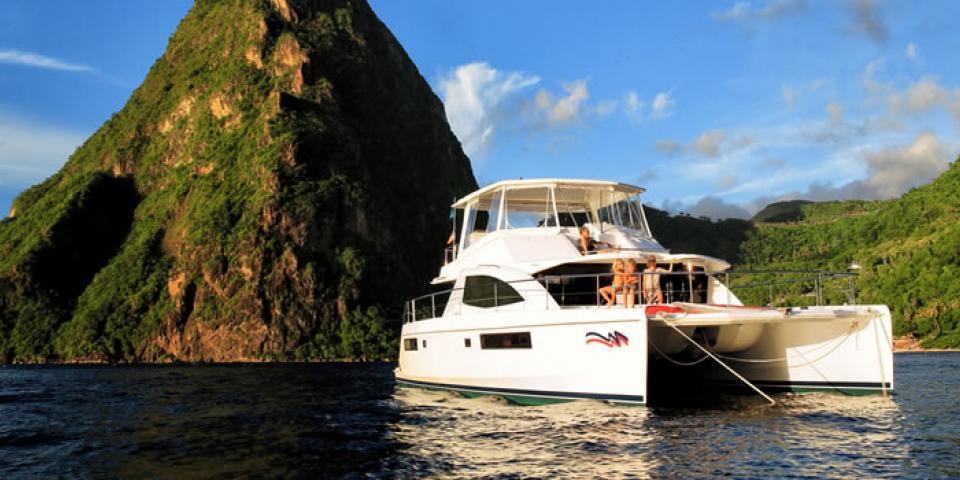 Relax on secluded beaches brimming with powder-white sand and clear blue water as far as the eye can see.
St. Lucia offers a near-endless array of possibilities when it comes to your next vacation at sea. Aboard a power yacht charter, you'll cruise with unparalleled speed, meaning more time to enjoy everything this island paradise has to offer.
Discover natural wonders like Mt. Gimie, towering over 3,000 feet with lush rainforests and colorful flora. Relax on secluded beaches brimming with powder-white sand and clear blue water as far as the eye can see. Or, venture inland and explore the banana plantations, picturesque hamlets and beautiful harbors more reminiscent of a less developed Caribbean.
If you're looking to go beyond the shores of St. Lucia, you're free to do that as well! Take a few days to venture north and explore the French-Caribbean charm of Martinique. Cruise south to equally enchanting islands like St. Vincent, Mustique and the Tobago Cays, or take the one-way all the way down to our base in Grenada. The choice is always yours on a power yacht charter from St. Lucia.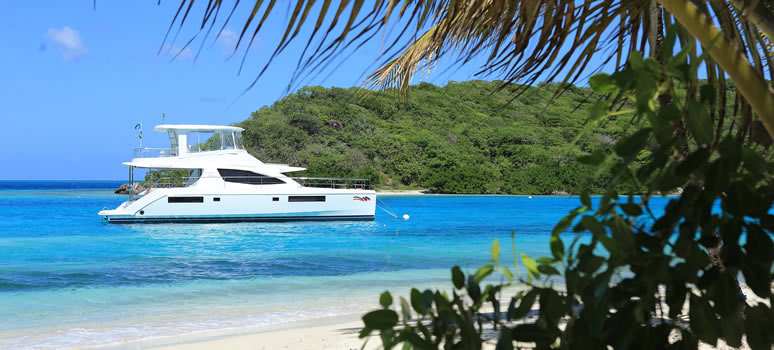 Sample One-Way Itinerary: St. Lucia to Grenada
Day 1: Soufriere, St. Lucia
A lush, tropical landscape home to
 La Soufriere, the only volcano you can actually drive inside!
Day 2: St. Vincent and Bequia
Sail south as you enjoy the stunning scenery and shimmering seas. Stop off at the Blue Lagoon, a picture perfect harbor at the end of St. Vincent.
Day 3: Mustique
Home to the sprawling mansions of the rich and famous, uniquely unspoiled with exquisite dining.
Day 4: Tobago Cays
One of the Grenadines' most beautiful uninhabited isles, perfect for snorkeling, scuba diving, beach combing, or simply relaxing onboard surrounded by nature's beauty.
Day 5: Mayreau
This yachting mecca hums with activities like sunbathing on white-sand beaches, fishing off the coast and swimming in beautiful Saltwhistle Bay.
Day 6: Union Island
A small port town where time's best spent simply wandering the quaint streets and peaceful surrounding hills.
Day 7: Grenada
"The Spice Island of the Caribbean", home to world-famous Grand Anse Beach and a handful of amazing dive sites.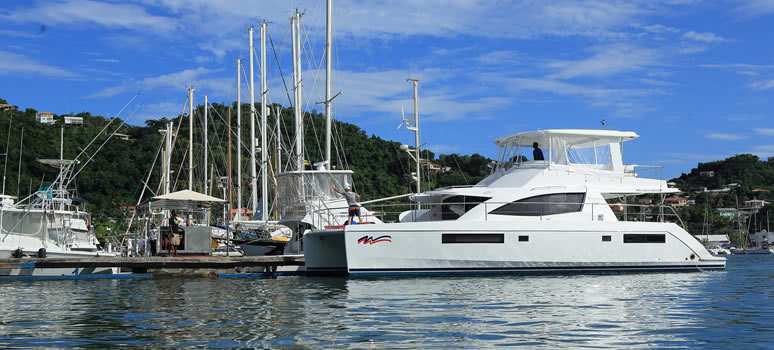 St. Lucia Conditions
Temperatures range from 65°F to 85°F (18°C to 29°C) December through May, and 75°F to 95°F (24°C to 35°C) June through to November. Although navigation is not complex, course plotting and use of your GPS are required. The current generally moves towards the west at approximately 0.5 to 2 knots.
Learn more about chartering a Power yacht in St. Lucia.
Did you find this useful?