Published:
December 16, 2019 The Moorings
Comments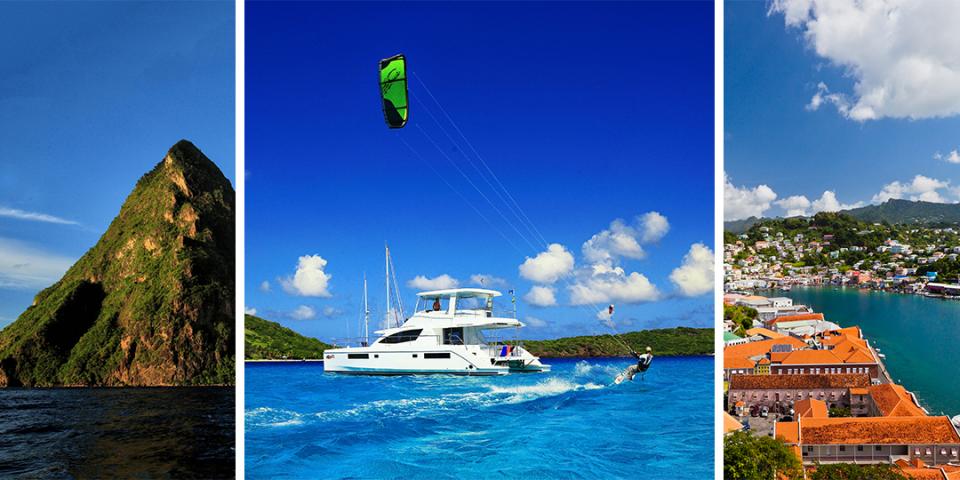 Sitting pretty along the southeastern border of the Caribbean, there is a small strip of islands that we have come to know as the Windwards. Due to their north-south topographical makeup, wind plays a major factor in determining the cruising conditions of that area, hence the name Windward islands. For optimal performance, the best way to explore this region is to maintain a north to south direction, which is why a one-way charter starts best in St. Lucia and ends in Grenada. 
Both St. Lucia and Grenada themselves have plenty to offer visitors, however for this trip, the journey is the destination and there are many smaller islands nestled in between that you don't want to miss during this one-of-a-kind one-way charter adventure. Plan to spend at least 10 days for this trip. This is your chance to cover more ground and make the most of your precious time on the water while indulging in the wonders of the Windwards.
St. Lucia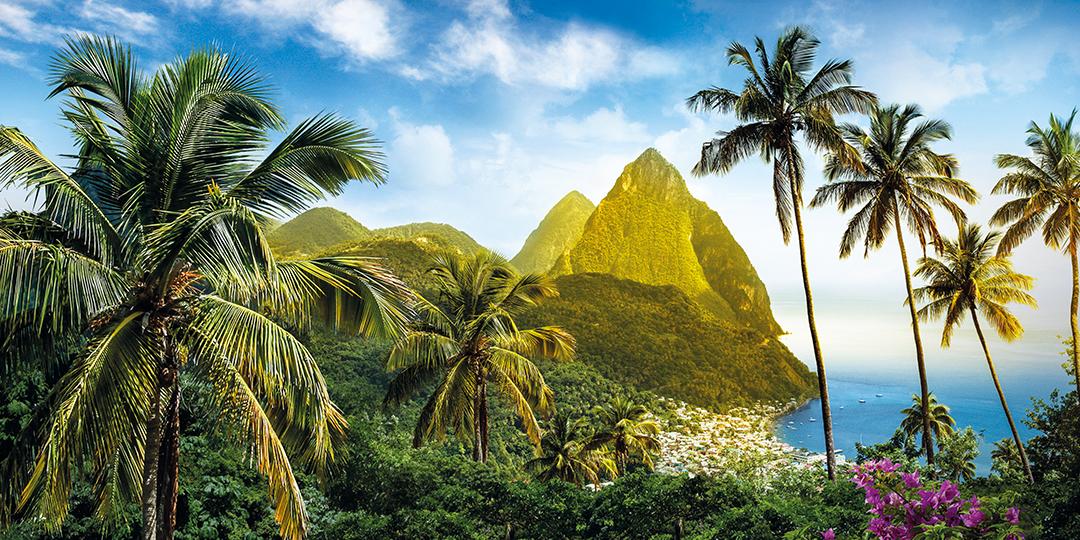 "Ahhhh, St. Luciaaaa"—the name itself just captures the essence of a deluxe Caribbean vacation. In addition to lush tropical rainforests & French-inspired cuisine that reigns supreme throughout the island, St. Lucia is also home to the world-famous Pitons mountain formation. Hike the magnificent peaks yourself or simply admire their awe-inspiring beauty from afar. Soak up the best of St. Lucian culture while cruising down the isle's western coast, stopping in at the town of Soufriere to visit the elegant Hummingbird Restaurant, the Sulfur Springs, and the Maho waterfalls.
St. Vincent
Just south of St. Lucia, discover Petit Bayhaut on the island of St. Vincent. This is a prime location for grabbing a bite to eat, bar-hopping, and enjoying some superb snorkeling. For the scuba enthusiasts, a stop at Young Island Cut is a must, but the harbor of Blue Lagoon is a popular place within walking distance that is fun for everyone in your charter party.
Bequia
Not far beyond St. Vincent, bask in the Caribbean sun at Bequia's main harbor – Admiralty Bay. This place is brimming with boutiques, restaurants, and local attractions, including the Bequia Maritime Museum. The hiking here is second to none but it is also an idyllic place to explore by Jeep or bicycles.  
Mustique
Continuing your southward journey through the whimsical Windwards, be sure to stop in at the secret island of the rich and famous—Mustique. This secluded unspoiled piece of paradise is unmistakably royal, both in the form of visitors and breathtaking scenery alike. The white-sand beaches are top-notch and the views of the massive vacation homes are unbelievable. 
"Mustique is home to some amazing restaurants such as The Cotton House and Basil's Bar which I would urge our clients to visit during their stay."
– Kelly P., Vacation Planner
Tobago Cays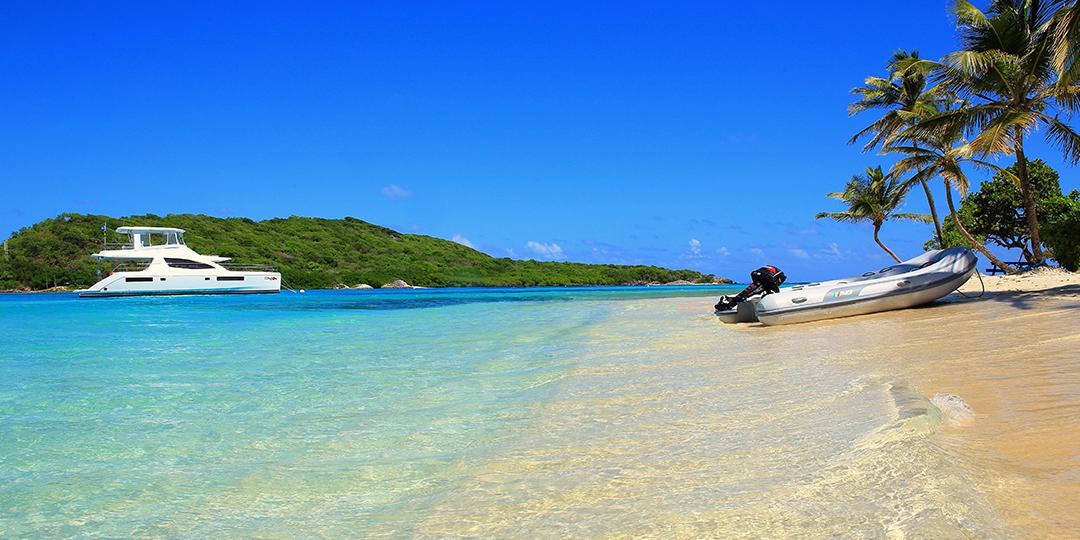 Well below Mustique, you'll encounter the lovely little island of Mayreau, which is adjacent to Tobago Cays National Park, a hot-spot for impeccable snorkeling conditions and amazing wildlife encounters. This sea turtle sanctuary is the perfect place to swim with majestic creatures in their natural habitat and relax amidst the most tranquil of surroundings.
"The amazing beach side BBQ-style lobster dinner was one of my top experiences
during our trip."
– Laura B., Vacation Planner
Union Island
As you make your way closer to the magnificent island of Grenada, be sure to stop at Union Island, where you will encounter another smaller island known as Happy Island, which is made entirely from conch shells. There are also a number of eclectic boutiques and local art vendors at Union Island. It is a delightful place to visit that offers a culturally-rich experience.
"If you happen to be here over a full moon,
don't miss the full moon party!"
– Laura B., Vacation Planner
Grenada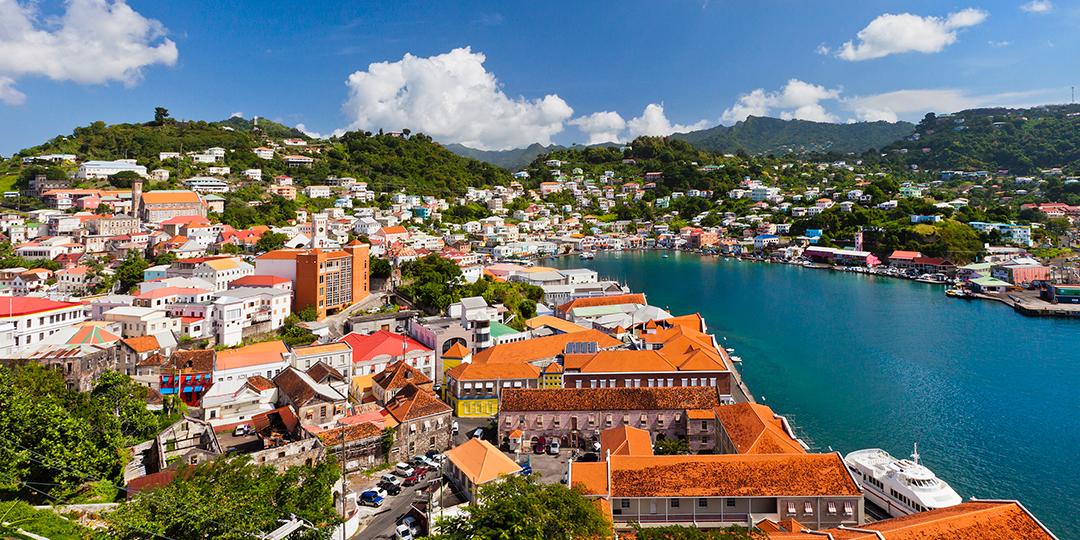 Upon reaching your final destination, you'll be greeted by the glorious scents of the locally-produced spices—nutmeg, cinnamon, clove, and ginger. Immerse yourself in Grenada's rich rum history and learn about colonial stories past as you stroll the colorful streets of St. George's.
"For me, Grenada is as rewarding as a finishing destination as it is a paradise! A land tour is a must while visiting the lush jungles, cascading waterfalls, mountainous landscapes, and trying the local natural exports.  The people are friendly and the sunsets are stellar!"
– Brad L., Vacation Planner
Take cruising freedom to the next level and discover all the offshore splendor that is nestled between St. Lucia and Grenada by planning your own one-way Windward charter adventure. Come aboard and embrace endless possibility on the water....
Did you find this useful?