Published:
July 21, 2017 The Moorings
Comments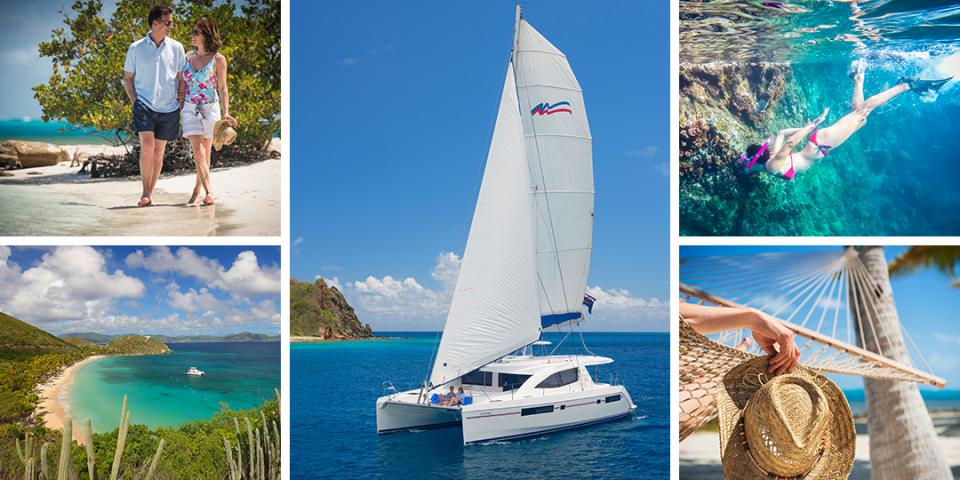 If you're thinking of visiting the British Virgin Islands during the summer months, you may have heard that some of the island's restaurants, bars and activities close down for the off-season. While this is true, for many it can be a fabulous time of year for a charter yacht vacation in the BVI. Is it the right time for you and your travel companions to visit?  Read on to find out…
Pure Nature & Serenity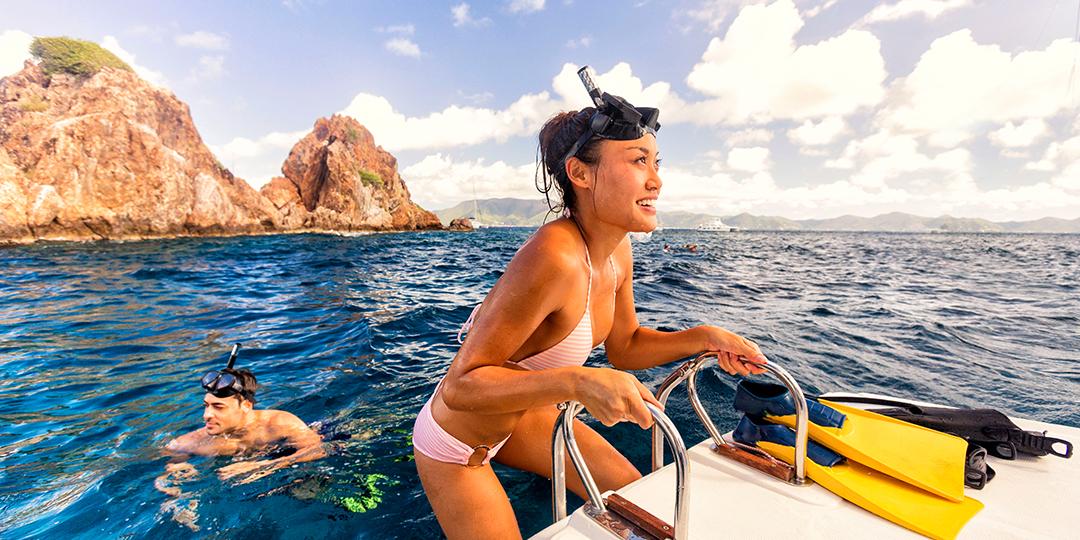 Do you enjoy nature and solitude? If so, you can find your bliss with an August or September BVI vacation on the water. Once you depart the mainland of Tortola on your yacht, you'll find a multitude of quiet anchorages where you can snorkel, beach comb, and sunbathe in complete privacy. This is because during the low season, the cruise ships and day excursions crowd are almost completely absent. A wonderful thing. 
Off-Season Rates
August and September are also a fabulous time to find great rates on premium charter yachts that could be more cost-prohibitive during high-season. Take full advantage of this and upgrade to a spacious and luxurious yacht for a week of fine living with your favorite family and friends. Stock up on provisions, because this is the time to enjoy relaxed onboard dining, and made-to-order sunsets from the deck of your private yacht – at surprisingly low rates.
Watersports
Nature and watersports are at their very best in the summer. SUP and kayak rentals are conveniently available to be delivered to your yacht before you set sail. Snorkel and explore underwater worlds where the only thing missing will be swarming tourists aboard crowded snorkeling day charters. Fishing in the summer is also top-notch. Fish along the "North Drop" where Blue Marlin are known to spawn during the summer months, and feed during the day.
Hiking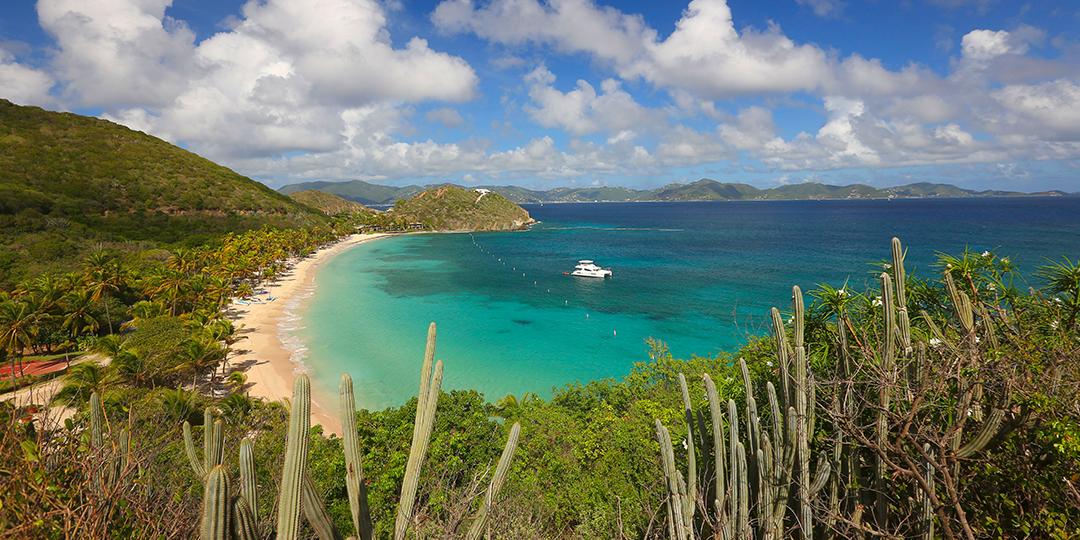 If hiking is on the list, the BVI does not disappoint. Many of the territory's islands offer excellent hiking for all different levels – most topped off with spectacular views. Try Jost Van Dyke for a variety of trails, including a short and pleasant ½-mile hike to a delightful, naturally formed Jacuzzi of sorts, known as the "bubbly pool". Virgin Gorda offers up its Gorda Peak National Park with two different trailheads leading to the 1,370-foot summit, and jaw-dropping views of the surrounding islands. 
Diving
If your primary reason for visiting the BVI is scuba diving, you may wish to visit at another time of the year. Many dive shops are closed during August and September, and visibility is not at its best during this time.
So, what exactly is open during the summer off-season? Here are just a few of our favorites: 
Leverick Bay, Virgin Gorda -  offering a market, pool and Jumbies Beach Bar, as well as evening fine dining.
The Baths, Virgin Gorda -  the most-visited spot on the island with its maze of enormous granite boulders
Top of the Baths, Virgin Gorda –
Mad Dog, Virgin Gorda – (only closed Sept 1-9)
Bomba's Surfside Shack, West End Tortola -  Full Moon parties each month even in off-season!
Peter Island Resort & Spa - Deadman's Beach Bar & Grill, Tradewinds Restaurant for fine dining, Sunset Loop for hiking/scenic overlook
Pusser's Restaurant & Store, Marina Cay & Soper's Hole – try a legendary Pusser's Painkiller
Soggy Dollar Bar, Jost Van Dyke – infamous swim-in beach bar and not to be missed.
Scrub Island Resort, Scrub Island – Marina, pool, gourmet market, and a selection of restaurants for both casual and fine dining
Trellis Bay Market, Tortola – convenient provisioning market, bar and gift shop  (website says open 365 days/year)
De Loose Mongoose, Trellis Bay, Tortola – Casual waterfront dining. Join for Tacos & Tequilla Tuesdays!
Cow Wreck Beach, Anegada – Bar and restaurant on an amazing stretch of beach
Wonky Dog, Anegada – (only closed Aug 14 – 24) – Family-friendly restaurant specializing in the islands' famous Anegada Lobster & live music 
The British Virgin Islands Tourism Board has also provided this Summer Closures Listing as a handy reference.
So, if you're sold on the serenity it's time to learn more about the British Virgin Islands. See you there!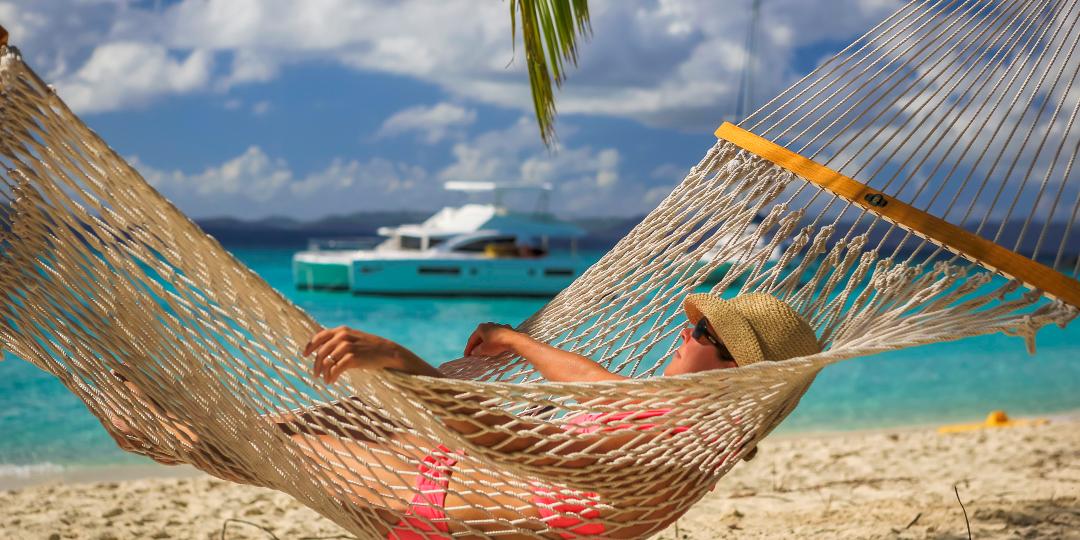 Did you find this useful?