While the Caribbean might evoke picture perfect images of beautiful beaches and island cocktails garnished with pineapple slices and toothpick umbrellas, there's far more than meets the eye when it comes to creating the most unforgettable charter adventure here. To capture your best vacation ever, consider these top ten Caribbean activities in your future travel plans.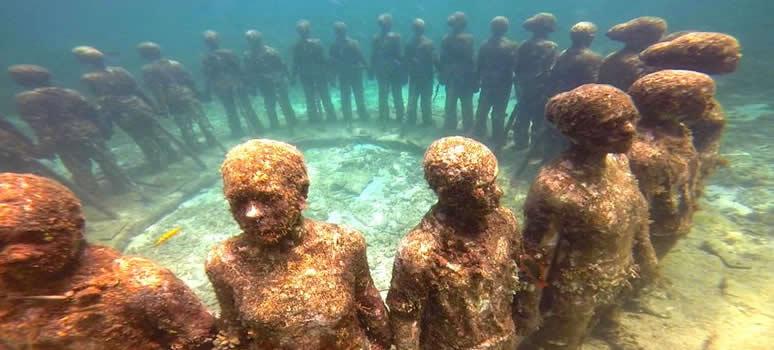 More than 65 sculptures sit peacefully beneath the surface of Grenada's Moliniere Bay. Ranging in form from a forlorn man hovering over his typewriter to a circle of schoolchildren looking out to their surroundings, these eerily dazzling sculptures have been artistically captivating divers and snorkelers underwater for ten years now.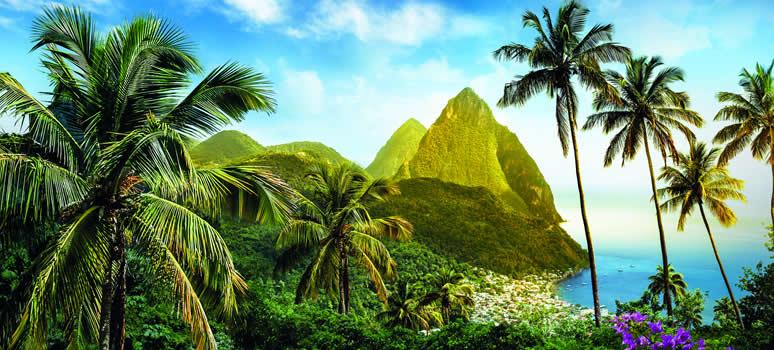 The subject of countless travel brochures, St. Lucia's Pitons are two near-identical peaks covered in lush vegetation and lined with accessible hiking trails that uncover some truly monumental views. A trek to the top of the Gros Piton (the larger of the two) can be easily achieved by anyone comfortable with moderate exercise in a half-day or less.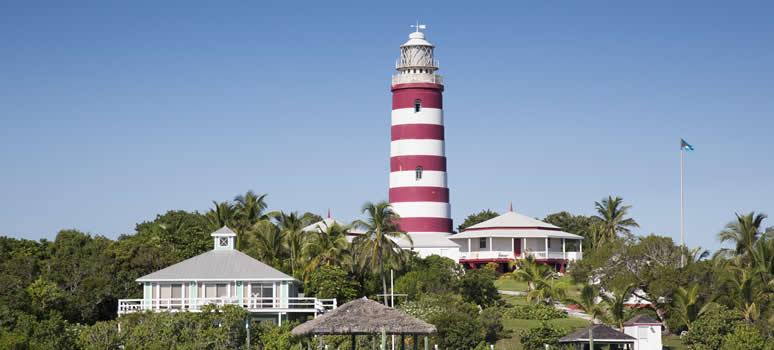 Like many countries throughout the Caribbean, the Bahamas have a rich history that shines through many buildings that still stand today. Case in point: the Elbow Cay Lighthouse, a red and white-striped tower rising beautifully towards the Hope Town sky. Built in 1862, Elbow Cay is one of the world's last kerosene-fueled lighthouses that remains in operation.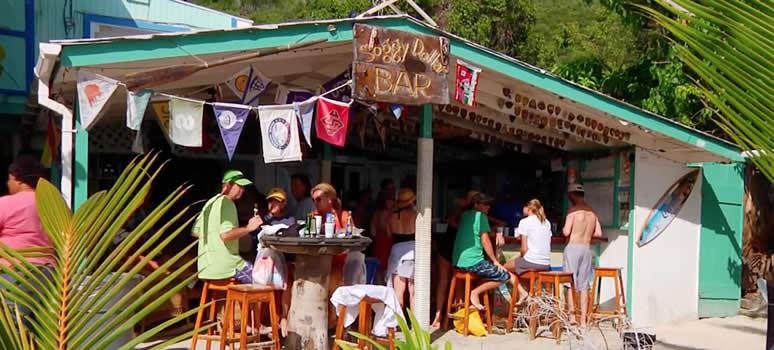 The "Painkiller" is the signature cocktail of the British Virgin Islands. In fact, it's nearly impossible to be unaware of just how important this locally born adult beverage is in the BVI. Living up to its name, the "Painkiller" is a bold concoction of rum, pineapple juice, cream of coconut, and orange juice blended together then topped off with freshly ground nutmeg. This one of a kind island concoction is not for the faint of heart, but if you are daring enough, you'll find the original "Painkiller" recipe served up at the Soggy Dollar Bar on Jost Van Dyke.
Located near Soufriere in St. Lucia, Sulfur Springs is commonly known as "the world's only drive in volcano." That's because tourists can literally drive right up to the edge of the spring to see the lava-heated steam rising from its surface. The water here is far too hot for swimming, but if you travel a few hundred yards downstream, you can wade in cooler waters rich with soothing mud, similar to what you'd typically find in a luxury spa. (Photo by D G Brown on Flickr.)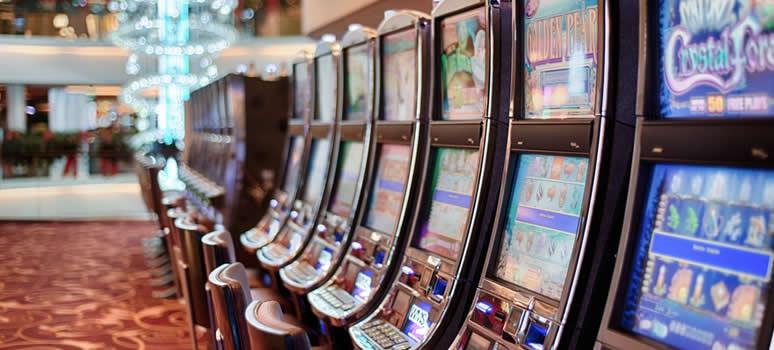 Do you feel lucky? Well, do you? – Put that luck to good use then! There are a handful of excellent casinos located throughout the Caribbean but Casino Royale on St. Martin's Maho Beach is likely your best bet. This 21,000-square-foot casino includes more than 400 slot and video poker machines, 21 game tables, and endless forms of top-notch entertainment all throughout the year.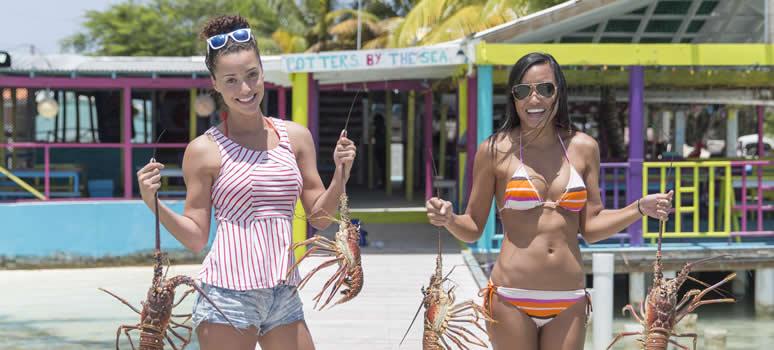 For some of the best lobster in the Caribbean, look no further than Anegada in the British Virgin Islands. This island is especially unique because it's completely flat and surrounded by one of the world's largest barrier reefs. Not only is this a prime snorkeling spot, but it's also home to some truly tasty clawed cuisine. Visit any time during the season (between November and July) and stop by a restaurant like the Lobster Trap or Potters by the Sea for a mouthwatering feast of fresh-caught lobster.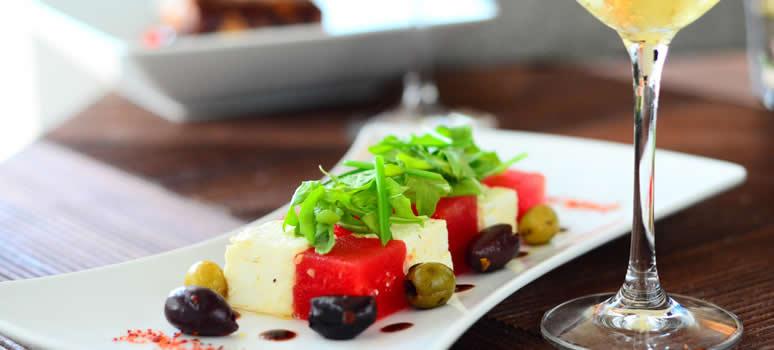 The Caribbean is a veritable melting pot of cultures, and the French are no exception, especially when it comes to their influence on cuisine in this spectacular region. For some of the best, visit the French side of St. Martin or St. Barts. Both of these areas are home to world-class restaurants like Le Chanteclair (St. Martin) and stores like La Cave de Saint Barthelemy (St. Barts), which features more than 200,000 bottles and 300 varieties of French wine.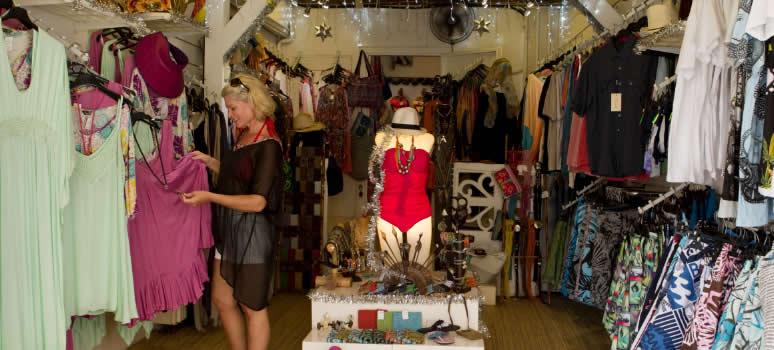 Widely recognized as the shopping capital of the Caribbean, St. Thomas is home to hundreds of retail stores that line the streets of Charlotte Amalie, Havensight (where the cruise ships dock) and beyond. Much of what you'll find here falls into categories including jewelry, alcohol, perfumes, clothing, watches and cameras. Best of all, if you're returning to the U.S., you're allowed a $1,600 duty-free exemption, so feel free to shop away!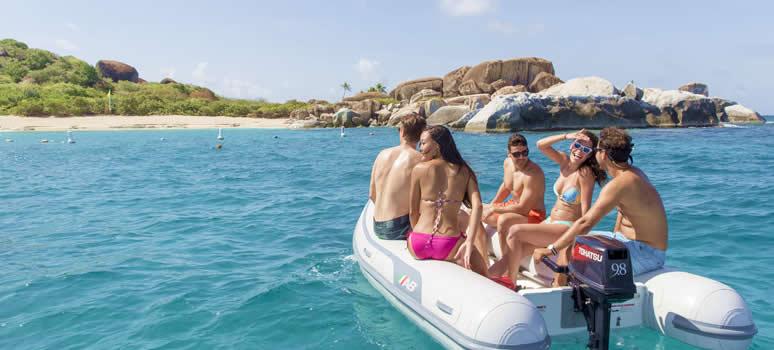 When it comes to the Caribbean's most beautiful natural attractions, The Baths reign supreme. Located on the island of Virgin Gorda in the BVI, this massive crop of smooth granite rocks forms a labyrinth of covered passages and seawater baths, perfect for playing, exploring or simply relaxing in a one-of-a-kind natural setting.
Did you find this useful?