Published:
September 23, 2016 The Moorings
Comments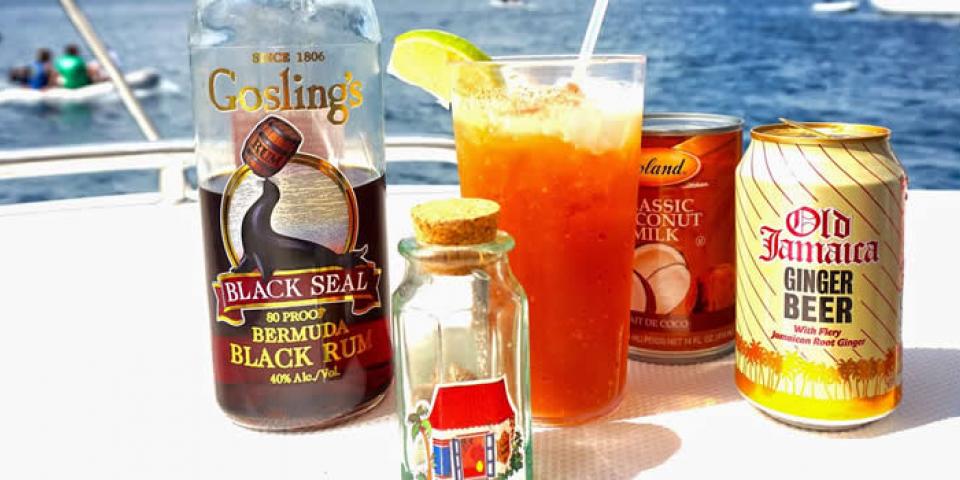 What better way to kick off the weekend than with a fun Friday announcement that is all about cocktails? We are pleased to declare Donnie C. the official winner of our All Drinks on Deck contest! 
We received many drink recipe submissions but after much deliberation, Donnie's cleverly-named "Jib Cutter" took home the 1st place title. The final decision was based  Creativity, Photo quality & presentation, Ease of preparation and Overall taste. 
Now you can bring some island flair to your next happy hour by recreating the "Jib Cutter" – Donnie's unique spin on a traditional "Dark & Stormy" – at home or while cruising the Caribbean aboard your own Moorings yacht. Simply follow the drink recipe below.
"Jib Cutter" Recipe 
1.5 oz. Gosling's Black Seal Rum
1 can Gosling's Stormy Ginger Beer
1 can coconut milk
1 lime
Fresh nutmeg
Ice
Fill the glass of your choice with ice, add about 4-5 ounces of ginger beer, and then add the black rum. Top off with a splash of coconut milk. Garnish with a lime wedge and freshly ground nutmeg. Cheers! 
Did you find this useful?