Published:
January 3, 2017 Terese Kerrigan
Comments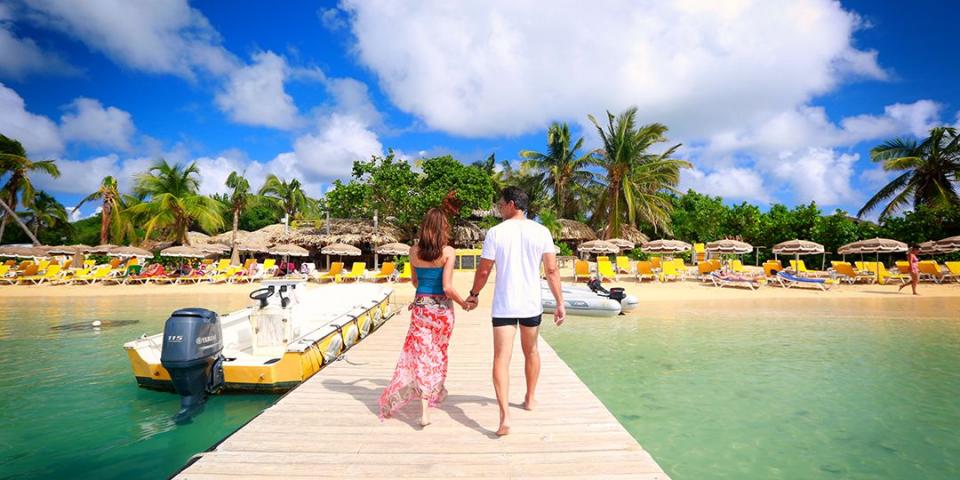 Dare to imagine something different this year. Experience a different kind of vacation that's all-inclusive and all about you in one of the world's most dazzling destinations. When you escape to St. Martin on a Crewed yacht, you'll discover stress-free travel like never before. Step aboard a Moorings 5800 catamaran, and let Captain Grant & Chef Charity together with Stewardess Lucy whisk you away to island paradise.
With a spacious layout and state-of-the-art features to please cruisers of all kinds, the Moorings 5800 provides the ultimate vacation platform for your private charter party of up to 10 guests. Not to mention, your Crewed yacht will come with Captain Grant Rigby's navigating prowess and Chef Charity Massey's culinary expertise. Just sit back, relax, and soak up the warm Caribbean sun as you explore all that St. Martin has to offer. The stunning island of St. Martin is conveniently nestled near the Windward and Leeward islands, where idyllic conditions and diverse cruising grounds deliver dream yacht charter vacations all year long. Whether you opt for short leisurely sails or longer journeys to neighboring islands, a Crewed charter in St. Martin has something for everybody.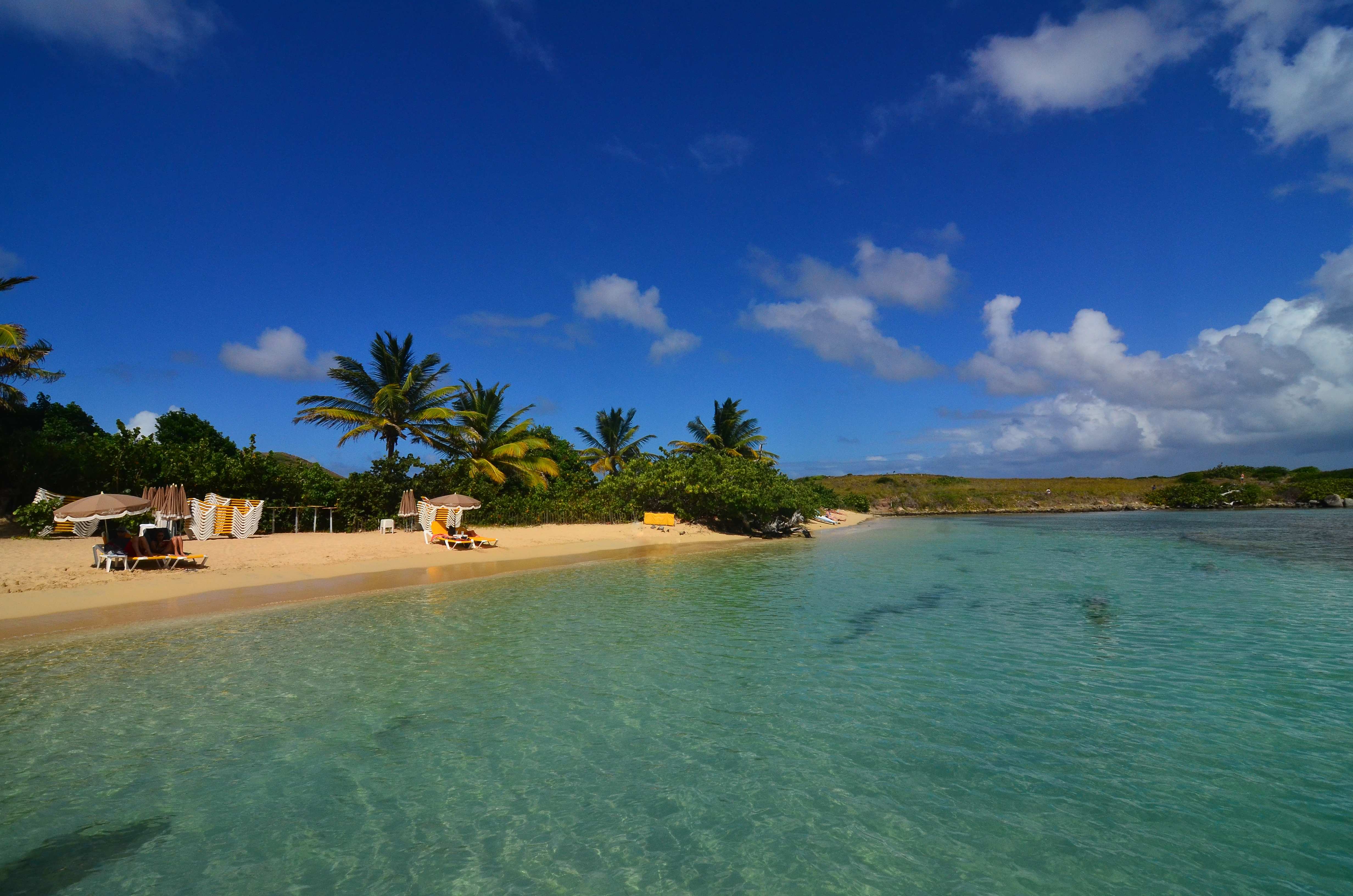 Crystal-clear Caribbean waters provide prime conditions to enjoy swimming, snorkeling, kayaking, and paddle boarding. Onshore, St. Martin is a great place for sightseeing, shopping, and dining on the most delectable island cuisine. There is plenty to do and see, and your personal captain and gourmet chef can help guide your daily adventures to ensure the most unforgettable experience both on and off your private yacht.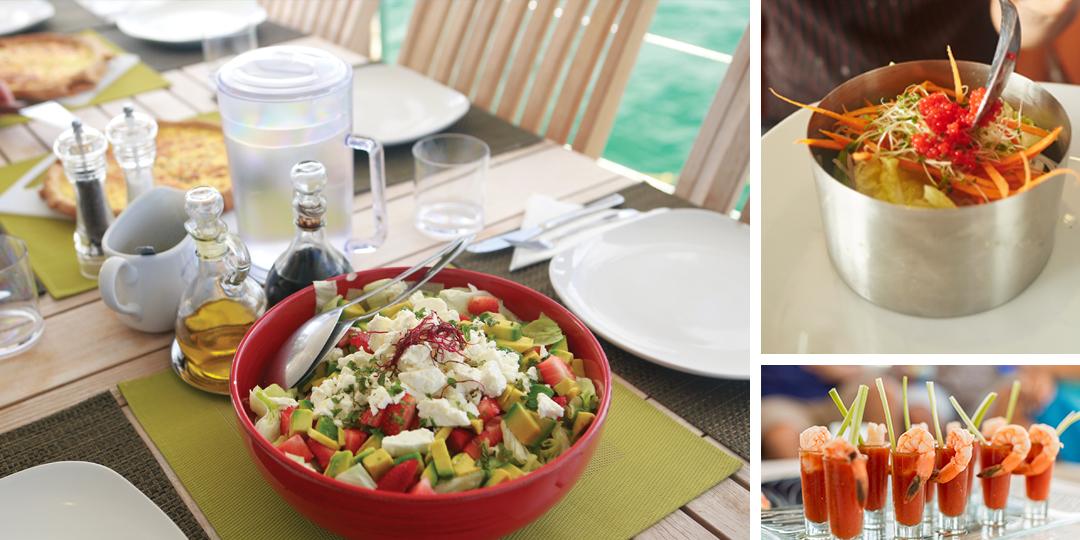 No matter the meal preferences of your charter party, Chef Charity will make sure every guest's palate is pleased during their time onboard. Her 10 years of experience in the corporate entertaining and hospitality industries will become apparent as you savor a variety of local flavors and gourmet dishes. Here are a few menu samples to look forward to when traveling with the crew in beautiful St. Martin:
Day 1: Welcome Canapes
Creole Accras de Mouru – Smoked Salmon and Cream Cheese Rolls with Dill – Blinis with Soft Cheese and Grilled Peppers
Day 2: Chef's Homemade Dips
Chunky Avocado and Red Pepper Guacamole – Olive Tapenade – Fresh Tomato Salsa
(served with fresh bread, corn chips, olives and fresh crudités)
Day 3: A Taste of the Mediterranean
Filo Parcels with Cheese and Herb Stuffing – Stuffed Vine Leaves with Peppercorns
- Stuffed Sweet Pimientos
Day 4: Spanish Tapas
Chorizo Marinated in Red Wine – Sundried Tomatoes with Manchego cheese - Gazpacho shots
Day 5: Asian Spices
Vegetable Samosas served with Mango Chutney - Spiced Chickpea Hummus
Day 6: Antipasto Apps
Prosciutto wrapped Avocado Slices - Braesola - Mini Ricotta balls wrapped in Speck
Day 7: Fresh Bites
Mini Mozzarella Balls and Cherry Tomatoes – Bruschetta with Fresh Tomatoes or Mushroom Tapenade
Day 8: Melting Pot
Baked Camembert Fondue: New Potatoes - Toasted crostini – Pickled Cornichons
Whether you're an insatiable seafood lover, a tried and true vegetarian, or the notoriously picky eater, Chef Charity can accommodate your entire party. More importantly, she looks forward to hosting you aboard and tempting your taste buds with delicious flavors and memorable meals during your St. Martin Crewed yacht charter.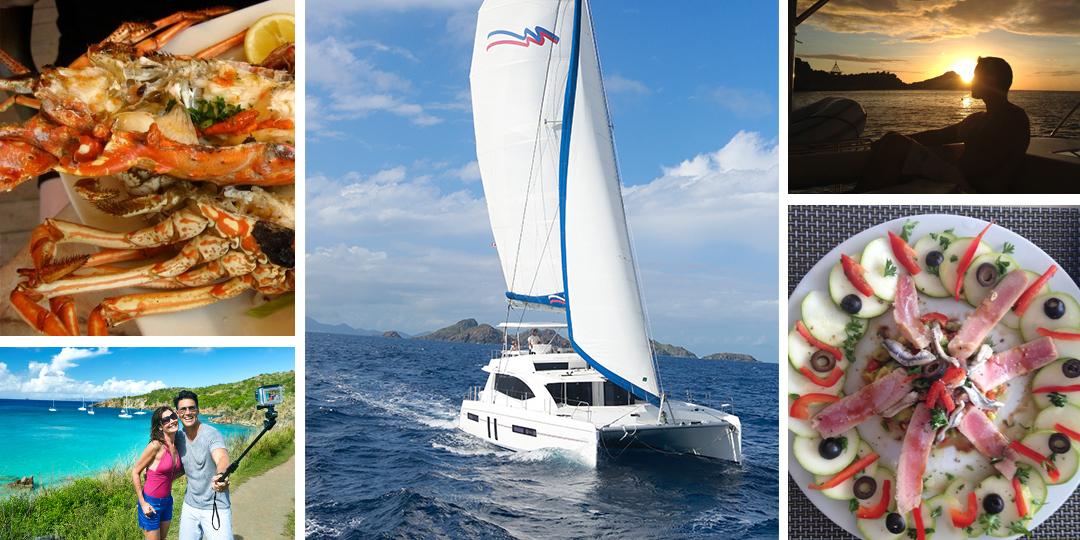 Did you find this useful?