Published:
May 13, 2019 Terese Kerrigan
Comments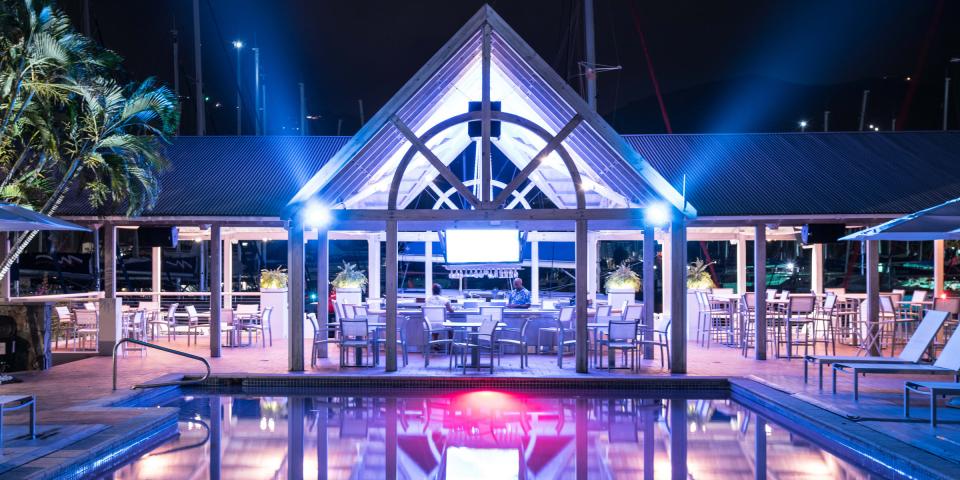 It has been 19 months since Hurricane Irma impacted the British Virgin Islands in September of 2017. The Moorings reopened our Tortola operations just three months after the storm, and since then we have been working tirelessly to restore our flagship marina and fleet.
To those of you who have already returned to the islands, thank you for putting your faith in us, and for your patience during this rebuilding period. It has been a long road to recovery but we would like to assure our charter guests that we are making active strides to bring back our beloved BVI base where The Moorings story first began. We have not been complacent, and every bit of feedback provided over the past year and a half has been heard and actioned.
We could not be more eager and excited to show off our new and improved BVI Operations in the months to come. Please see below just a sample of the investment that has been made in the BVI Marina as well as some of the updates you can look forward to seeing on your next charter vacation in the British Virgin Islands: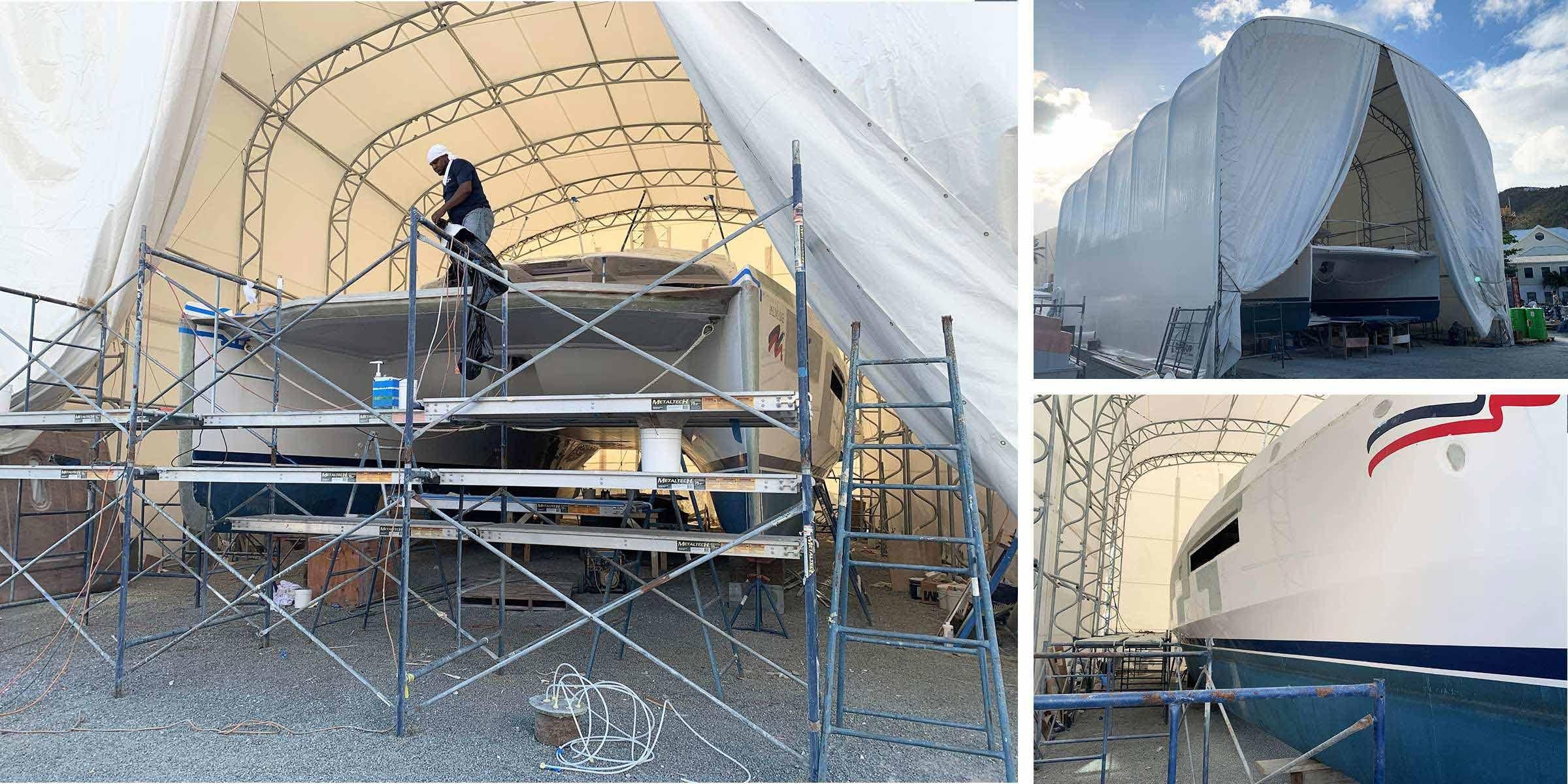 Yacht Repair Facilities Upgrade
Since Irma, The Moorings has established a permanent yacht repair facility on-site in the BVI. It is one of the largest and most comprehensive boatyards currently in the territory and has been instrumental in allowing us to fully repair and restore over 200 yachts and return them to service. Moving forward, this facility will allow The Moorings to maintain our yachts at an incomparable level in the BVI.
Completion of B-Dock
The BVI Marina is comprised of four docks, plus the inner harbor area which is generally home to the Crewed yacht fleet. During Irma, one of the four main docks, B-Dock, was largely destroyed and has been under construction. However, we are thrilled to announce that B-Dock has recently been completed and has been retrofitted with upgraded shore-power capabilities. The reopening of B-Dock will play a pivotal role in streamlining the process for our marina staff to properly maintain, clean, and provision yachts for new inbound charters, ensuring a seamless arrival and on-time departure from the base.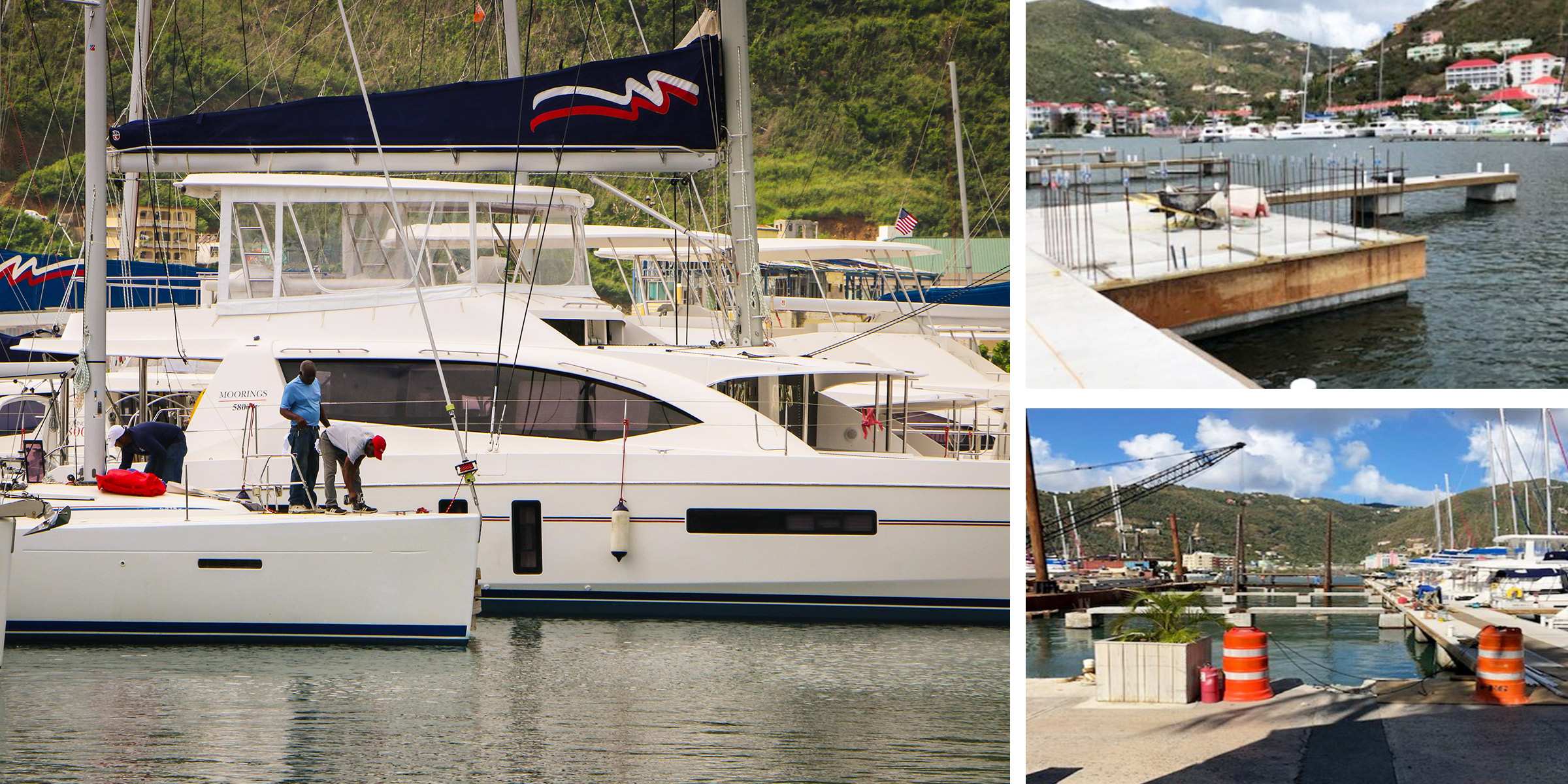 Telephone Services Restored
It is easy to take for granted the technological capabilities we all use every day, and it is a massive challenge to overcome them when they are not available. This has certainly been the case with the telephone service on Tortola, but we are glad to finally announce that phone service was fully restored to our marina this spring, which will greatly improve on-site communication and efficiency.
Redesign of the Pool & Restaurant Area
Under a new name—the Mariner Yacht Club—the restaurant, pool, and bar area in the center of the marina property have undergone a complete renovation, giving it a clean, modern, and inviting aesthetic. It is the perfect place to lounge and unwind after a long day of traveling or enjoy one last cocktail before catching your flight home.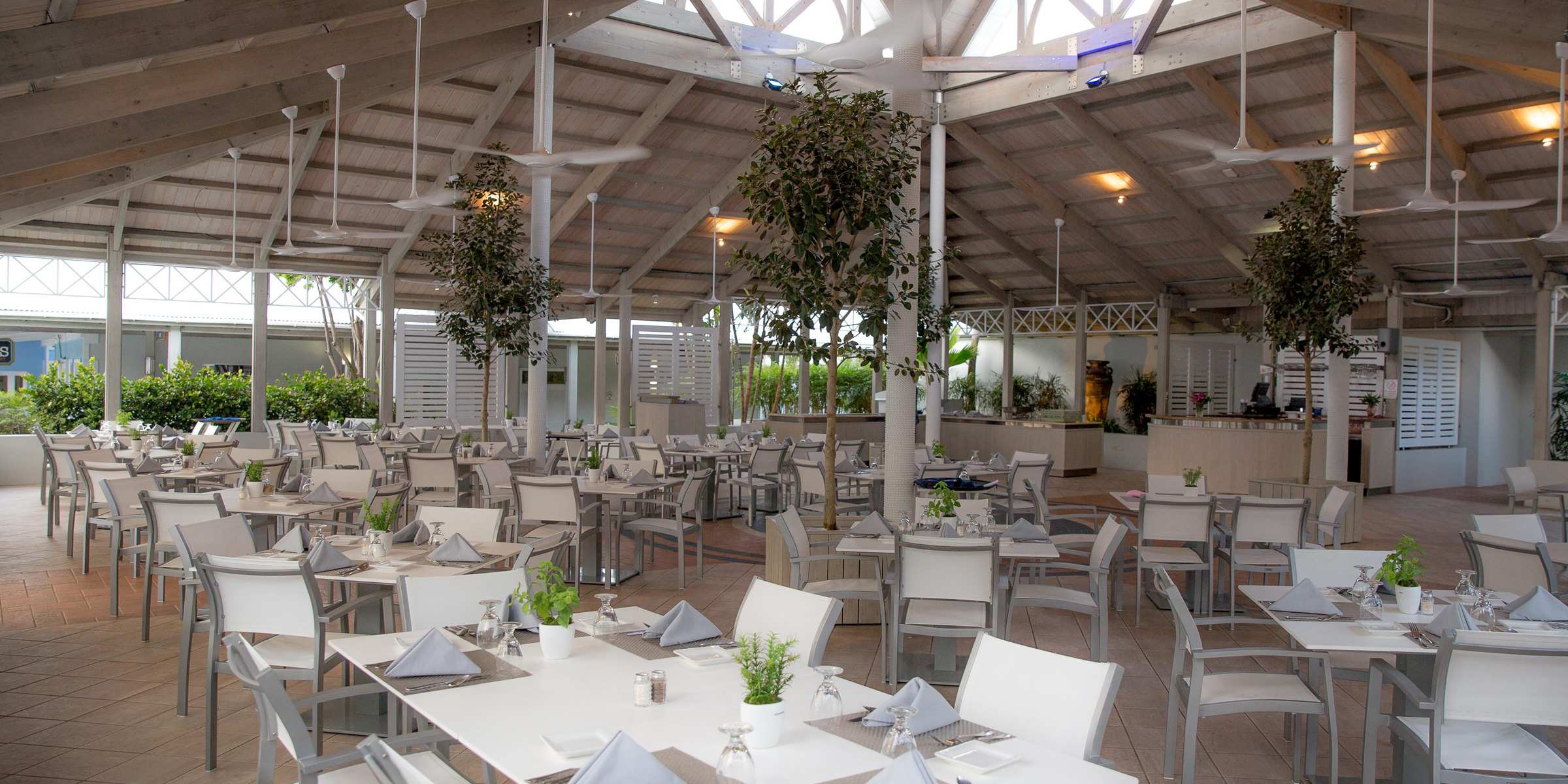 Things to Look Forward to This Fall:
Completion of new and improved stores and provisioning shop on-site

Scheduled for completion in time for the 2020 charter season, the provisioning store will be moved to a more convenient location on-site and will be greatly increased in size.
Upgraded laundry facilities

Essential for keeping sheets and towels clean and readily available for your charter, we have invested in multiple industrial-sized washers and dryers, which also have automated ironing capabilities, saving precious time and effort for our cleaning team and ensuring you get off the dock on time.
Completion of Mariner Inn remodel

The Mariner Inn hotel was heavily impacted by Hurricane Irma and has undergone a full renovation in the months since. All garden and marina-view rooms have received a full upgrade and retrofit, making the hotel once again one of the premier accommodation options on Tortola.
Thank you again for relying on us for your BVI charter vacations. We look forward to welcoming you and your loved ones aboard for an unforgettable island-hopping adventure very soon. In the meantime, we hope you enjoy the video below of our Marketing Manager's recent visit to the British Virgin Islands...
BVI 2019 from Ian Pedersen on Vimeo.
Did you find this useful?