Published:
March 24, 2017 Terese Kerrigan
Comments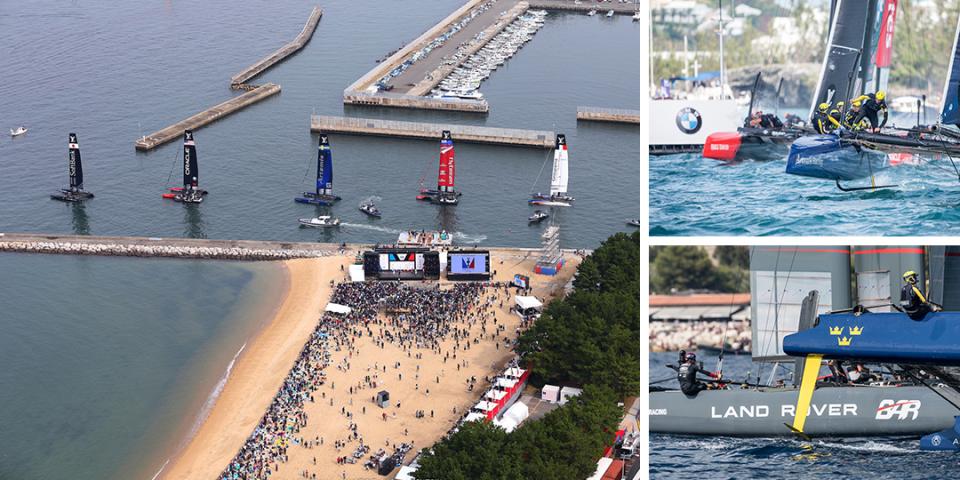 The anticipation is building and the official America's Cup countdown is underway! Bermuda is brimming with excitement and making the final touches to ensure the competition is fierce, fair, and unforgettable in the best way possible.
Whether you book an all-inclusive Crewed yacht with The Moorings to capture the ultimate viewing experience, plan an onshore stay at one of Bermuda's premier resorts, or follow all the racing action from home via live app updates, the 35th America's Cup is sure to deliver an elite sailing event unlike any other. There's just a couple of months standing in between you and AC35 so now is the perfect time to get in the right state of mind before the competition kicks off in Bermuda.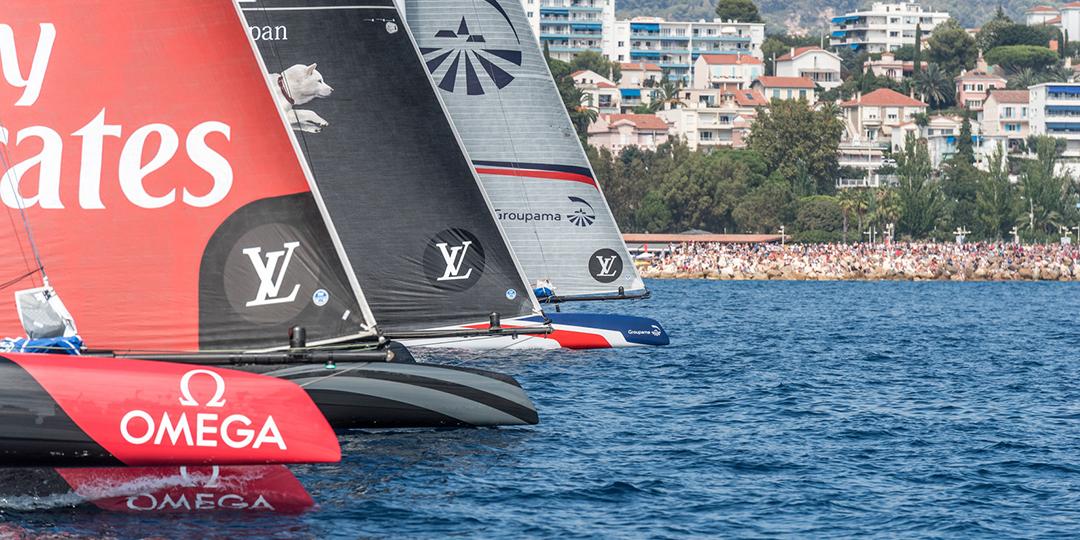 Start with brushing up on your America's Cup know-how by learning the basic history, as well as some fun facts & stats about the maritime event's international significance. Don't worry—since the roots of this time-honored trophy sport date back all the way to 1851, very few actually know all the "in's and out's" of the contest. But if you are privileged enough to attend America's Cup, or if you just want to impress some fellow sailing enthusiasts, here are some interesting key facts & trivia:
America's Cup is older than the Olympics. In 1896, the first modern Olympic Games were hosted in Athens, but there had already been nine America's Cup competitions by then.
The person responsible for bringing America's Cup to life was a New York businessman who sailed across the Atlantic aboard the schooner America and claimed victory at the World's Fair in England. And thus it is important to note that America's Cup was named after the original yacht, not the country.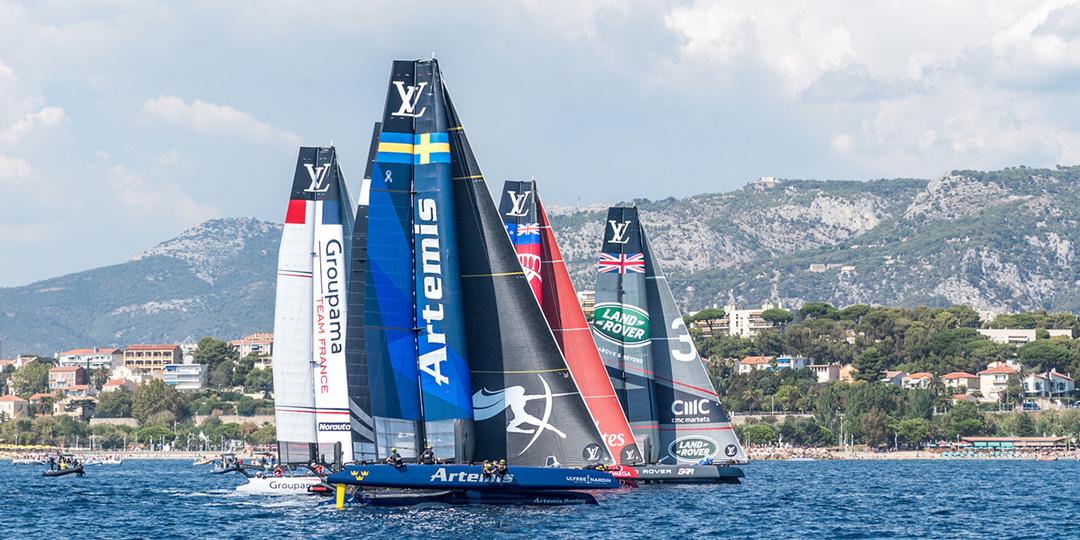 There are six teams participating in AC35, each with its own unique story. After winning the last two races in 2010 and 2013, ORACLE TEAM USA is the defending champion. The five remaining teams will sail as challengers. The six teams are as follows:

United States—ORACLE TEAM USA
Sweden—Artemis Racing
New Zealand—Emirates Team New Zealand
France—Groupama Team France
Great Britain—Land Rover BAR
Japan—SoftBank Team Japan
Participation doesn't come cheap. The entry fee for each team for the 35th America's Cup was $2 million.
The highly-sought after prize for winning America's Cup, which is often referred to as the oldest trophy in international sport, is called "Auld Mug". The Cup was crafted from fine sterling silver and "she" always flies first class in a custom-designed Louis Vuitton carrying case because bare hands are forbidden from touching the trophy.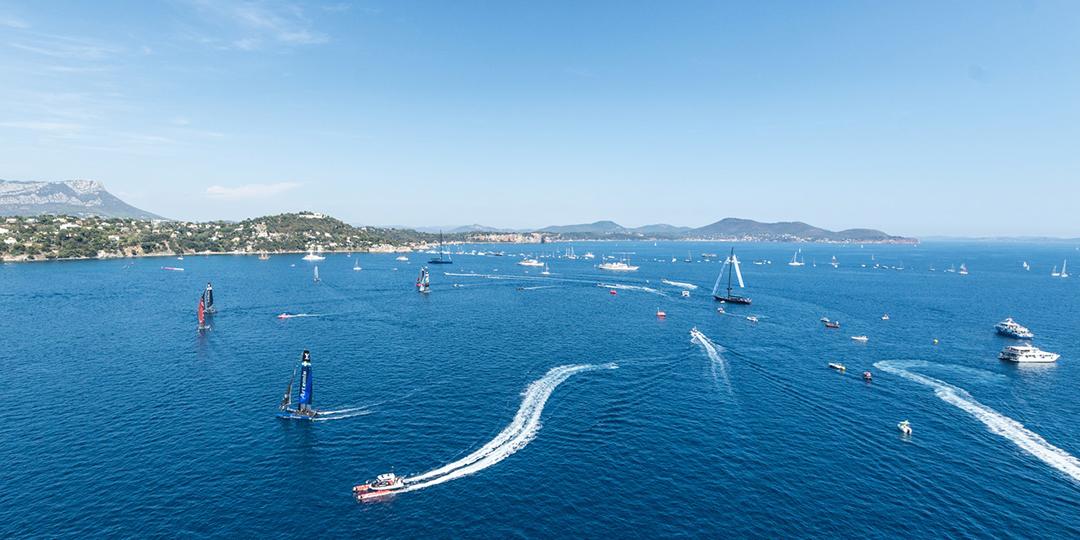 Winners decide where the next contest will be held, which means the beautiful island of Bermuda was chosen by ORACLE TEAM USA.
The regional dialect of Bermuda incorporates cultural influence from three different places — England, Portugal, and of course, the Caribbean. So if you want to fit right in with the friendly locals, here's some Bermudian slang worth knowing:

Ace Boy/Ace Girl – Your best friend
Bermy – Nickname for Bermuda
Black – Gosling's Black Seal Rum
Greeze – Food or meal
Onion – A native Bermudian
Session – A party
The Rock – Another nickname for Bermuda
Wopnin – What's up?
From its rich history to its unwavering tradition and internationally-worshipped trophy, America's Cup fuels a worldwide passion for sailing and competition like no other. And since the highly-anticipated sporting event only occurs every three years, new followers and seasoned fans alike must remember to soak up as much of the action as possible with each passing week of sailing contested. So go ahead—get decked out in your most spirited team gear and mix up a batch of Gosling's Rum Dark 'n Stormy's for your best crew—and cheers to the 35th America's Cup!
Meet us in Bermuda this summer for the ultimate spectator experience, where your private Crewed yacht awaits with first-class accommodations and priceless front-row views...
Did you find this useful?