Moorings Crewed 4600 – 4 Cabin Catamaran
A vacation aboard a crewed Moorings 4600 catamaran is an indulgence for the senses and balm for the soul. With your very own captain and gourmet chef, you'll  be able to fully enjoy ultra modern accommodations including three double cabins and a spacious interior.
Each bright and air-conditioned cabin on the 4600 includes a double bed, plenty of storage space for everything from swimsuits to evening attire, and an en-suite bathroom. The expansive main cabin features a full entertainment center, plush settees, and large dining table. The kitchen is second to none and includes everything your needs chef to prepare and serve their gourmet creations, which can be enjoyed inside, or outside on the table in the large covered cockpit.
The deck layout of The Moorings 4600 is ideally suited for relaxing, sunbathing, and swimming from the two wide platforms at the rear of the yacht. A cross deck connects the two hulls, providing even more space to enjoy watersports of every kind, including kayaking, stand up paddleboarding, and snorkeling. The large deck area at the bow is an enchanting place to enjoy the quiet wash of the gentle waves as your captain whisks you away to another exciting destination. Designed and built exclusively for The Moorings, the 4600 ranks as one of the finest crewed charter yachts in the world.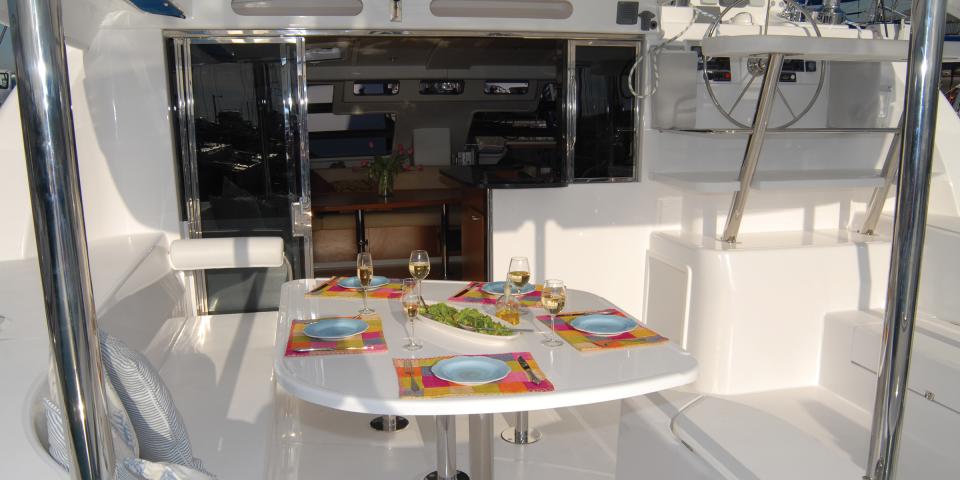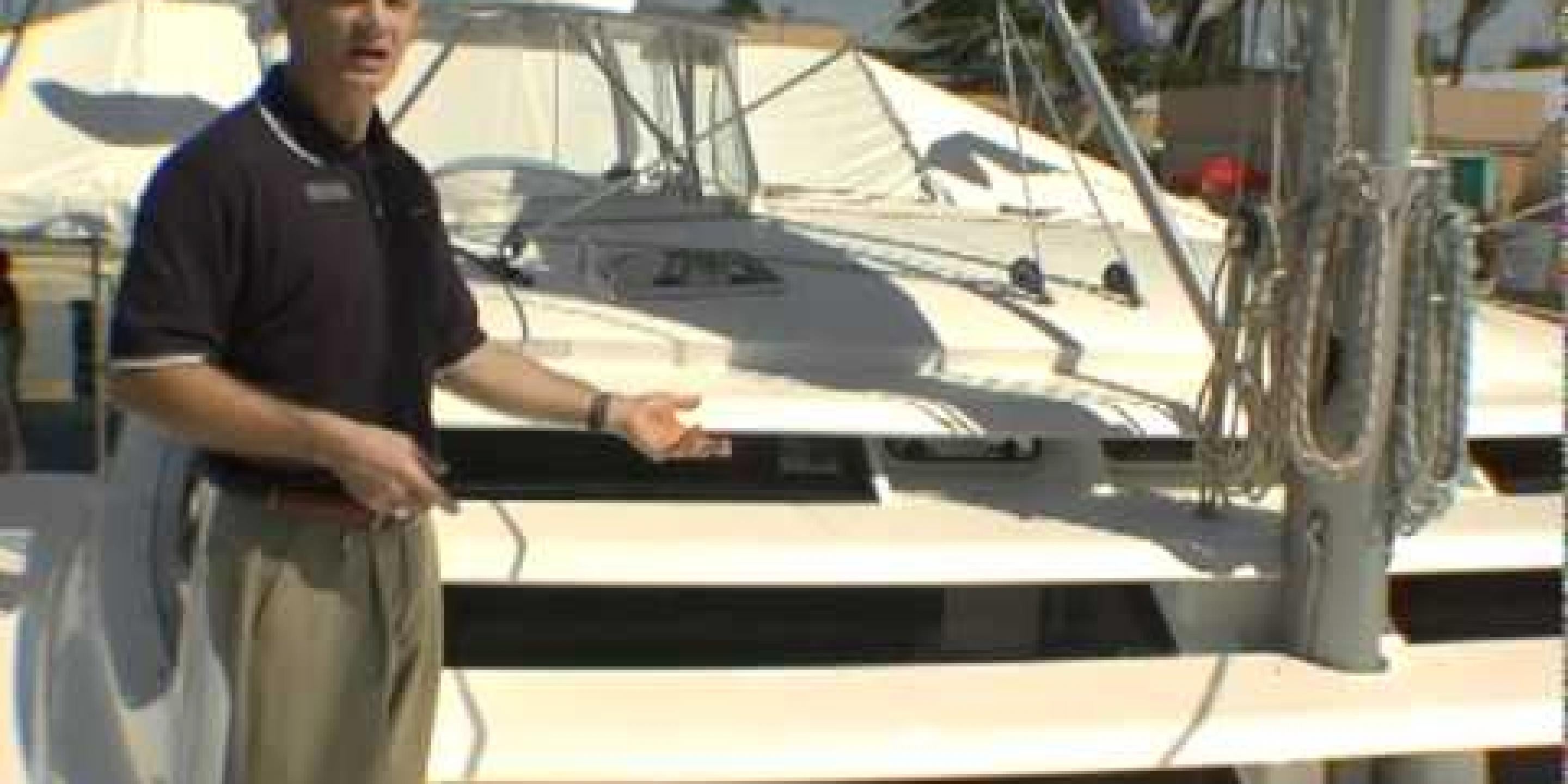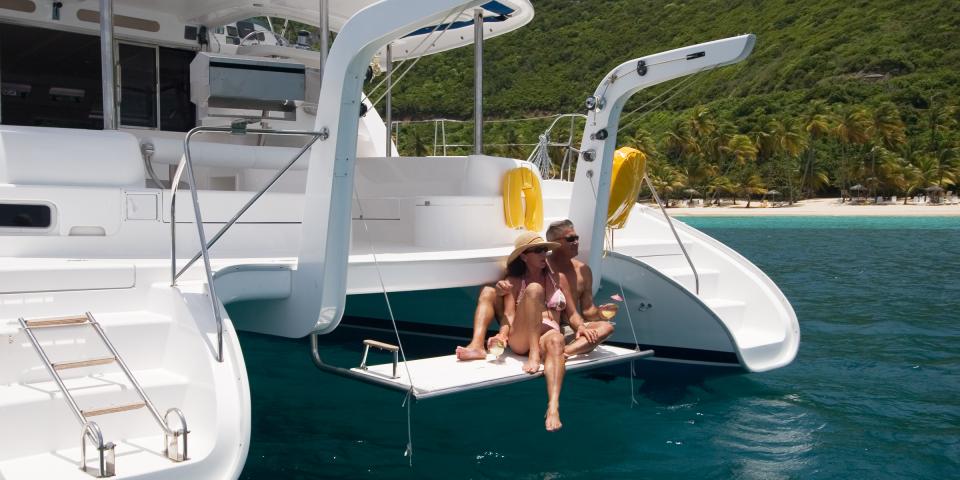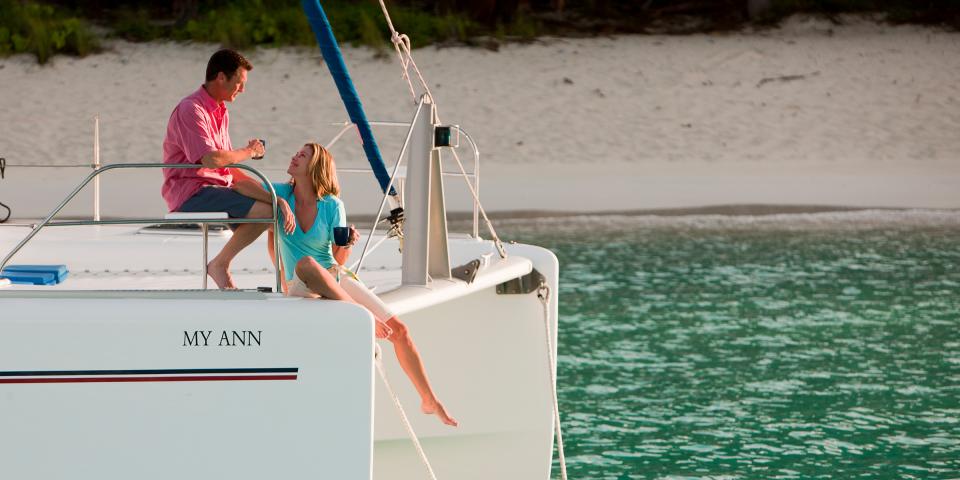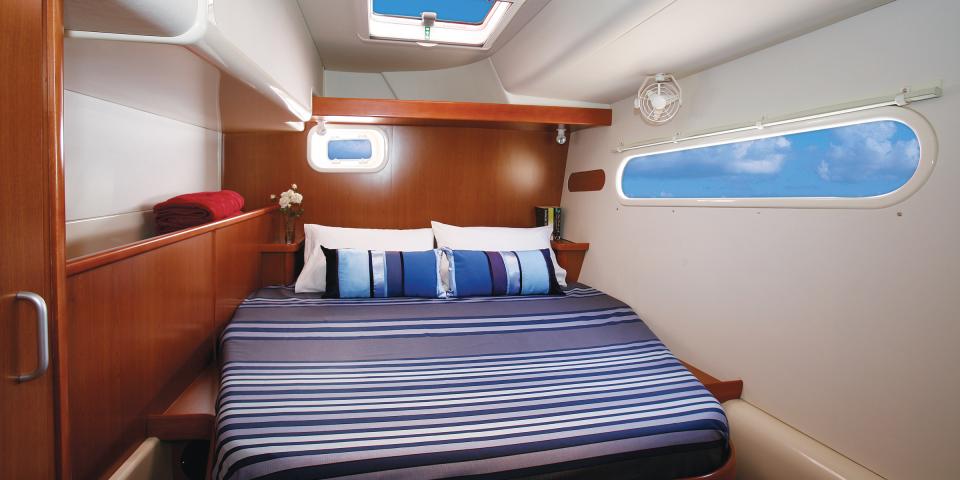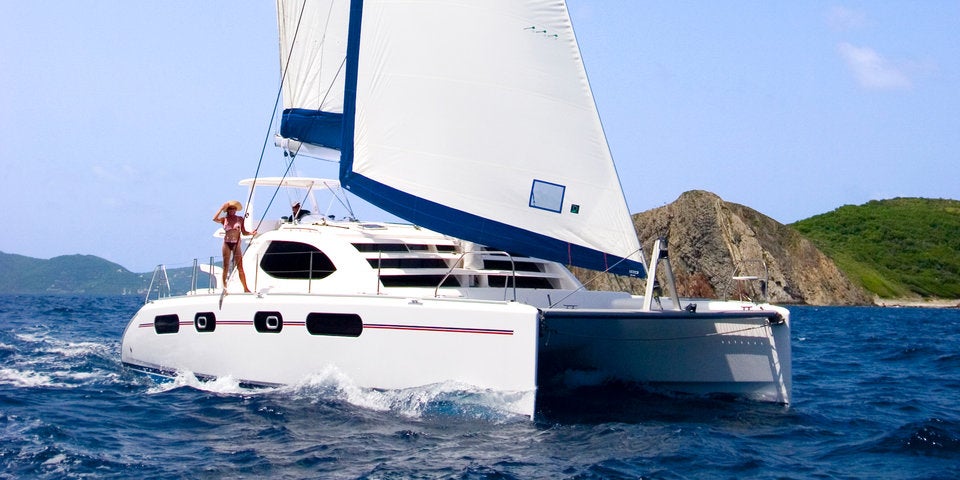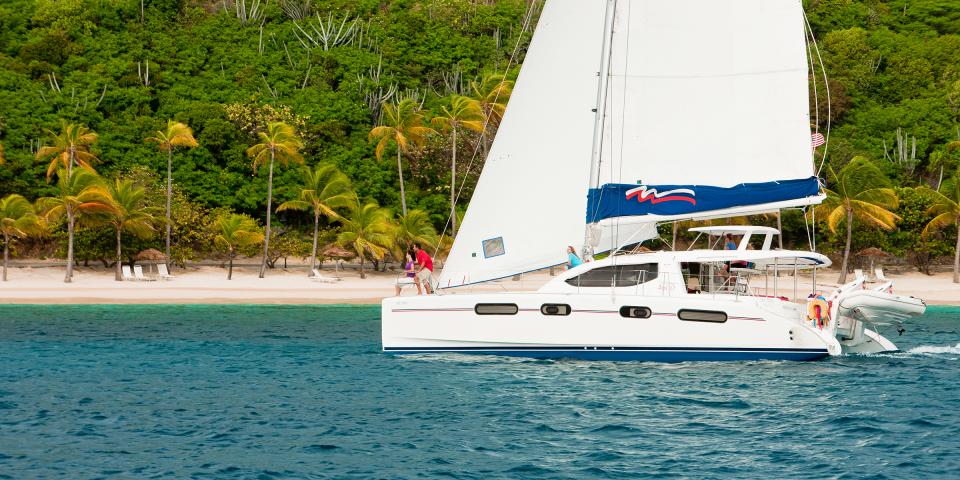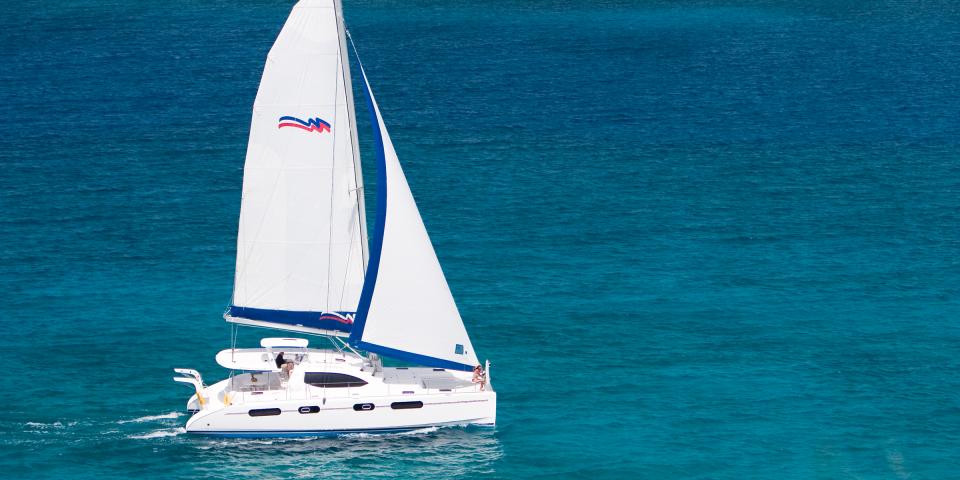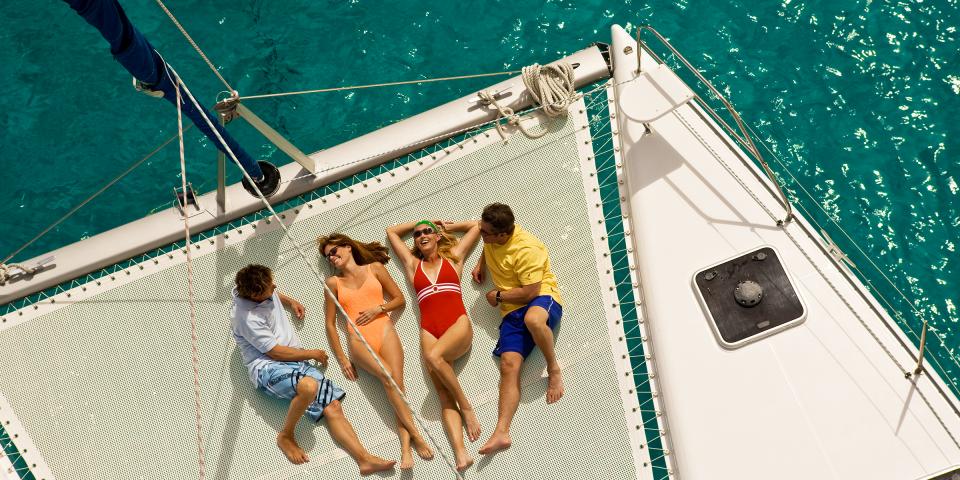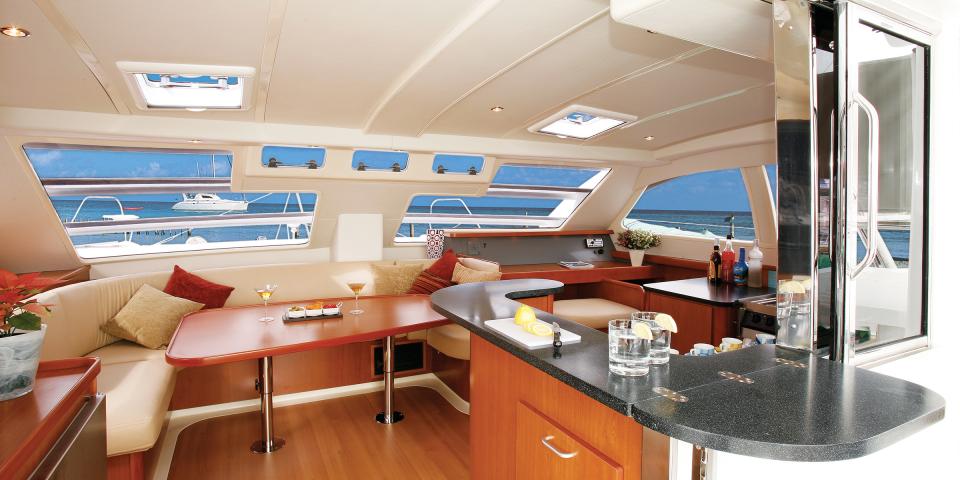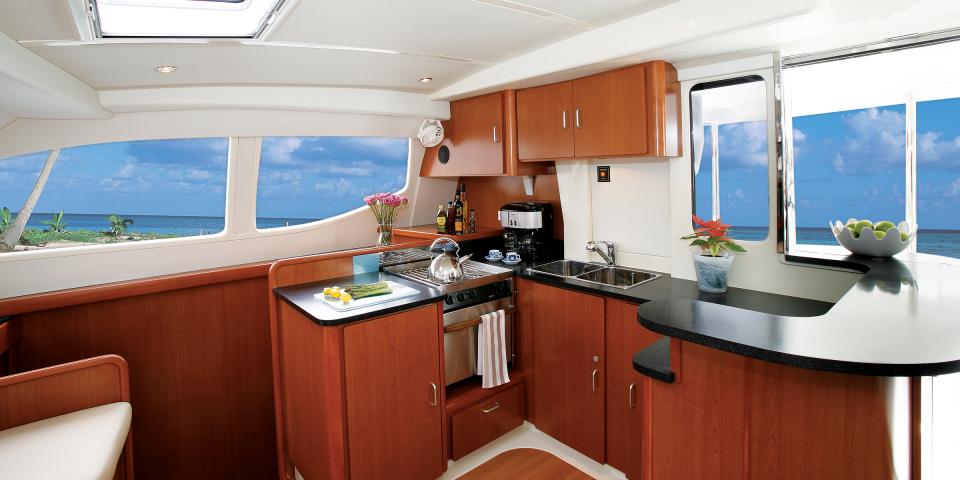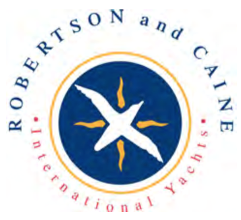 Exclusively crafted by Robertson and Caine
Robertson and Caine began building catamarans in South Africa in 1991. With over 30 years of boat building experience under their belt, Robertson and Caine have launched over 1,000 yachts and are one of the top catamaran builders in the world. Innovative designs include catamarans ranging from 39 to 58 feet capable of sailing the world's most exotic sailing grounds, as well as the award-wining Leopard Catamaran range. Learn More