Published:
July 2, 2018 The Moorings
Comments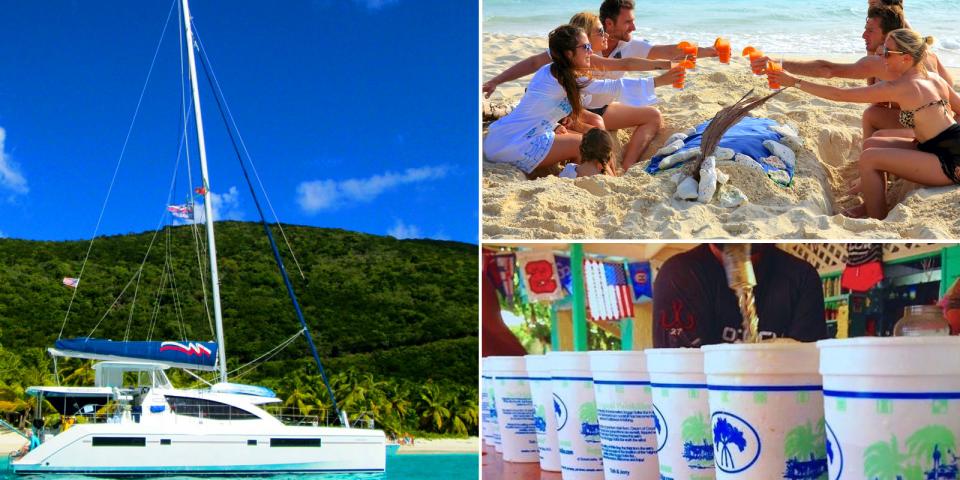 There's just something about a quaint little seaside bar serving up potent island drinks garnished with tropical fruit and a mini cocktail umbrella that instantly puts us in a better mood. When you pair that picture-perfect scenario with the crown jewel of beach bars in the Caribbean, you've got yourself a winning duo—a match made in happy hour heaven.
No doubt, the Caribbean is riddled with beach bars worthy of your well-deserved relaxation time but we've compiled a list of our personal favorites to keep on your radar. So the next time you undock on a carefree vacation with The Moorings, stop by these local island hot-spots to soak up good vibes, great views, and enjoy a drink...or two...or seven.
The Abacos – Nipper's
Nipper's Beach Bar & Grill is a mecca for all things fun on Great Guana Cay in the Bahamas. This bright multi-colored establishment features two swimming pools, beach volleyball and live music alongside miles of soft white sands and the third largest barrier reef in the world. Known for their rowdy Sunday afternoon Pig Roast Parties, come prepared for a boisterous crowd and dance music that can get any generation on their feet. But don't rule out a quiet visit during the week. The views are nothing short of spectacular. When it comes to cocktails, Nipper's does not mess around – their "Nipper Juice" frozen cocktail is said to be both "feared and famous".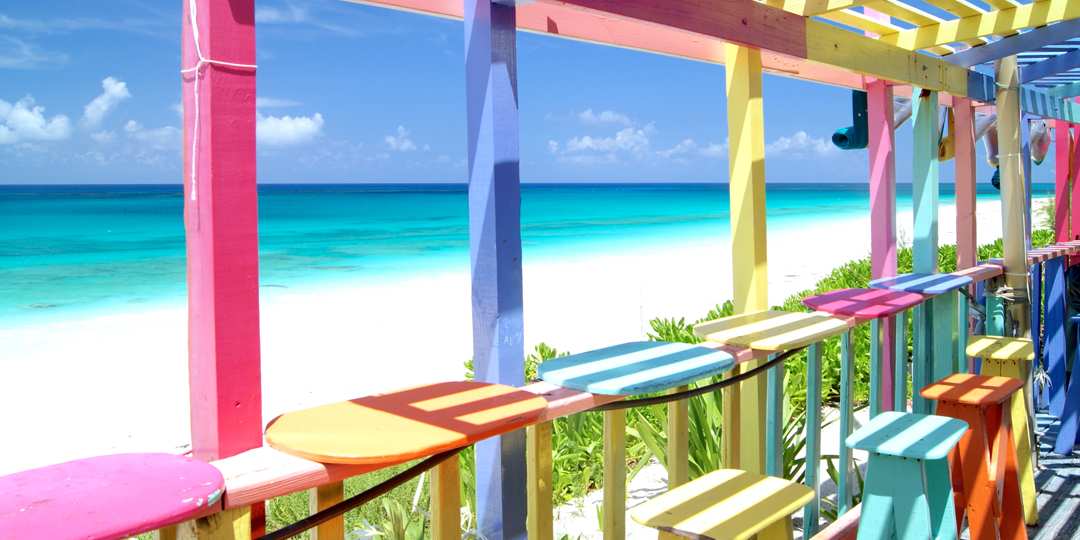 Antigua – BeachLimerZ
Ideally-situated on Antigua's Historic Fort James Beach, BeachLimerZ is a family-owned and operated bistro-bar that offers a delightful mix of authentic Caribbean charm and modern style. One of the most distinctive features of this little seaside gem is the wooden bar, and accompanying furniture, built from nothing but local raw materials. And the hand-made copper light fixtures crafted by an island artisan add just the right amount of eclectic elegance.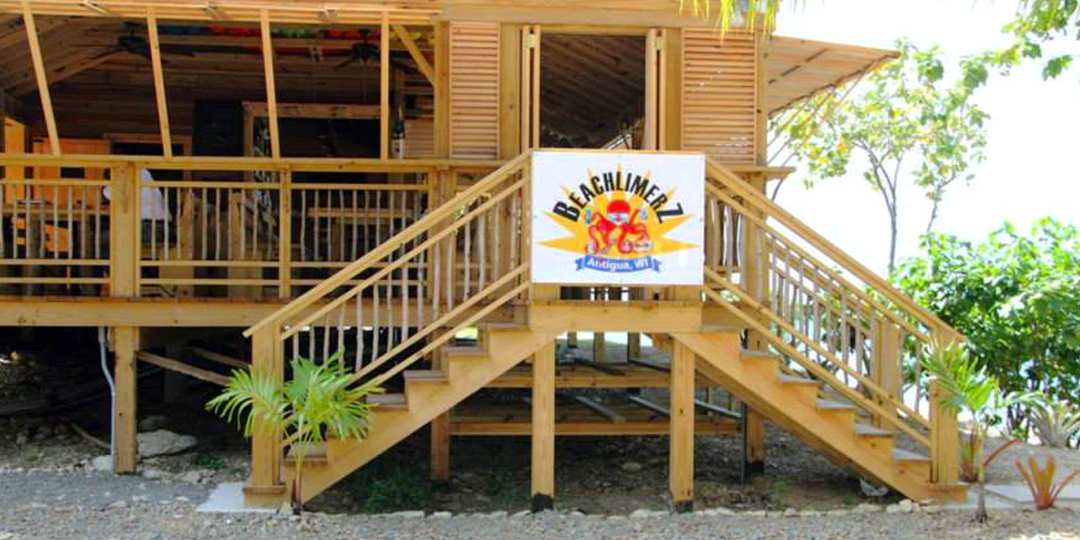 British Virgin Islands – Soggy Dollar Bar
Hands down, Soggy Dollar Bar is one of the most iconic establishments in the British Virgin Islands. Home of the world-famous "Painkiller" cocktail, this beach bar also has bragging rights to a serious band of loyal followers. In fact, it is not uncommon to spot fellow Soggy Dollar Bar fans outside of the BVI territory sporting "Soggy" gear—stickers, souvenir cups, t-shirts, etc.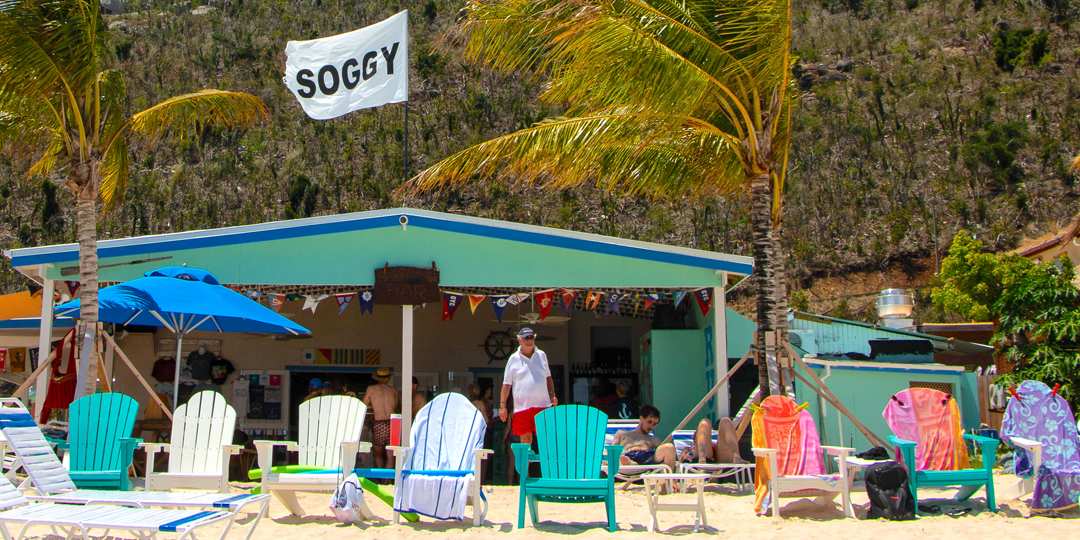 The Exumas – Chat 'N' Chill
Tucked away in the less-traveled Exumas, Bahamas, there is a quaint little beach bar named Chat 'n' Chill. Conveniently-located on Stocking Island just a half-mile from George Town, this popular Caribbean watering hole has chased many troubles away for thirsty travelers since it opened in 1998. From the signature "Goombay Smash" cocktails to the fresh conch appetizers and Sunday fun-day BBQ parties, the Chat 'n' Chill is somewhere that you simply can't-miss during an Exumas vacation.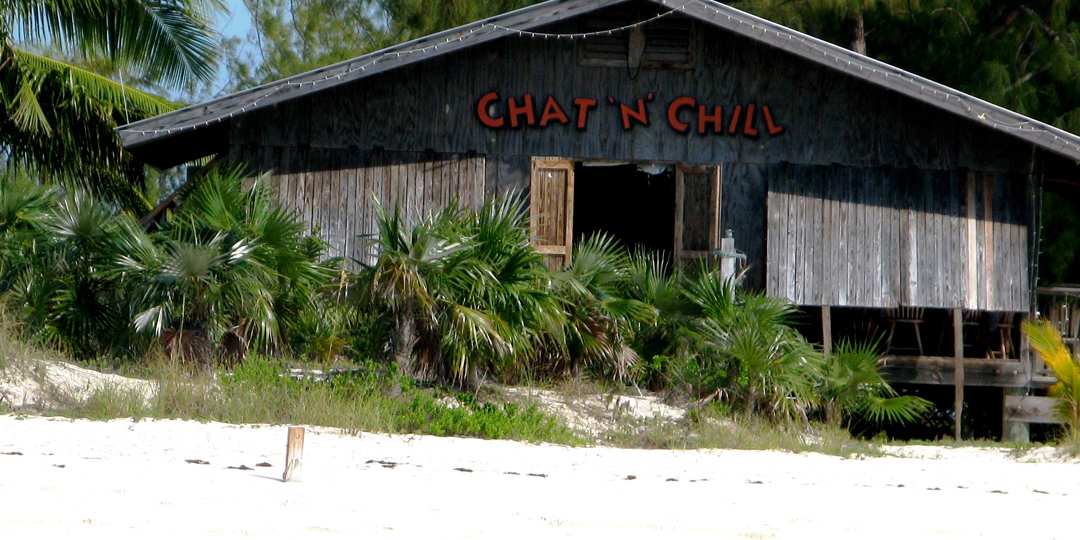 The Grenadines – Happy Island
Right in the middle of Clifton Harbour and only accessible by boat, this man-made island was practically built for partying in paradise. The owner, Janti, built this entire island from conch shells with power derived from the wind and the sun. Tie up, hang out and kick back as you throw back a fruity rum punch and feel the rhythm of the reggae emanating in the distance. Or, pull up shore-side for a spectacular view of the water with the occasional dolphin sighting or kite boarder flying high above it.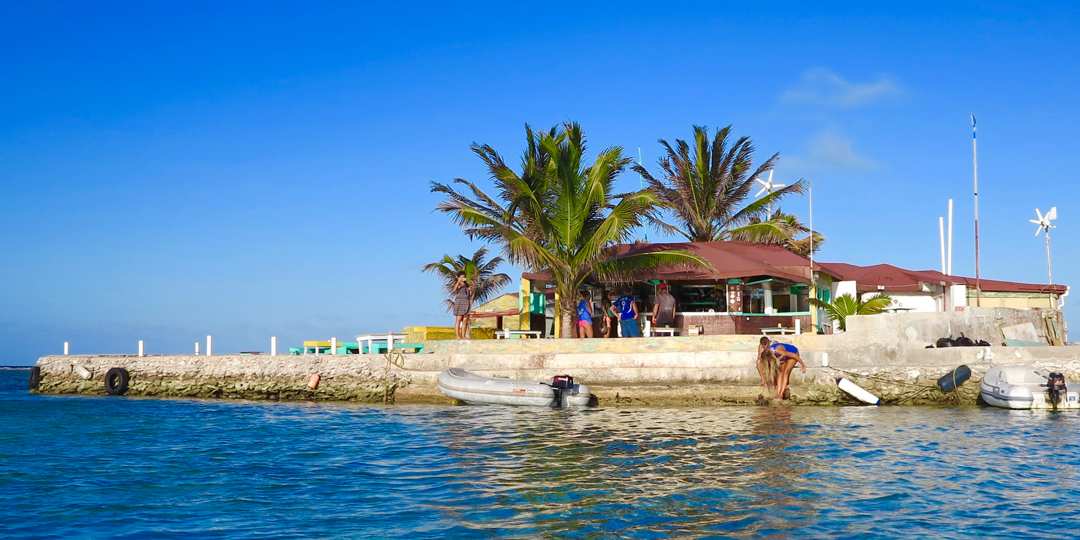 Puerto Rico – El Blok Hotel
Vieques, one of the best-kept secret Spanish Virgin Islands, is lined with a number of top beach bars but the one that sits atop the rooftop of the modern El Blok Hotel is especially unique. Not only are the panoramic views unbeatable, but the colorful lounge chairs are a great place to work on getting that island glow while cocktail-sipping and you can cool off from the Caribbean sun by taking a dip in the circle-shaped concrete swimming pool.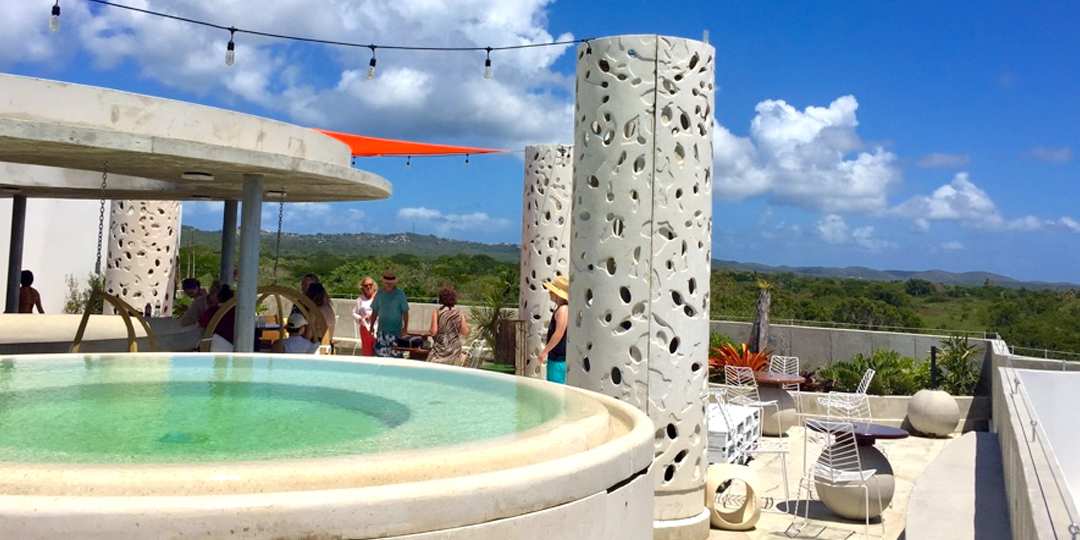 St. Lucia – Spinnakers
Sitting pretty on St. Lucia's lovely Reduit Beach, Spinnakers has made quite a name for itself amongst visitors from all across the globe. Their famous lobster salad will knock your socks (or flip-flops) off and come sunset, bask in breathtaking scenery and stress-free island vibes with your favorite happy hour beverage in-hand. Plus, unlike a number of other St. Lucia restaurants, Spinnakers Beach Bar abides by a relaxed dress code, making it even more appealing to guests on vacation.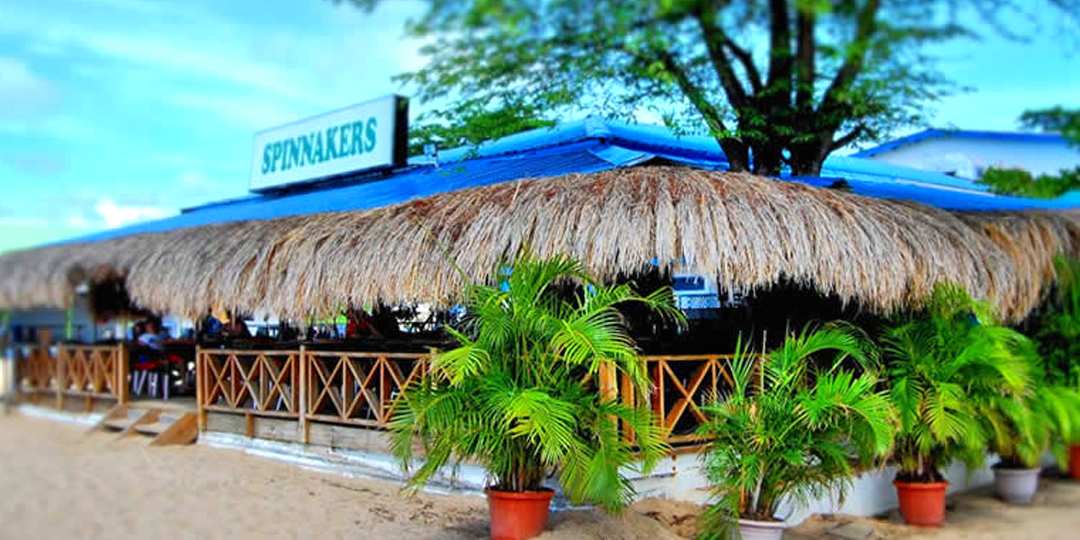 St. Martin – Sunset Beach Bar
St. Martin's Sunset Beach Bar is in such a prime location near Princess Juliana International Airport on world-famous Maho Beach that it has even received national press coverage in addition to top-ratings from a long-list of thirsty patrons. From the exhilarating adrenaline-rush caused by commercial jets passing right over your head to the natural state of bliss achieved while cocktail-lounging in paradise, Sunset Beach Bar literally delivers the best of both worlds. Once you experience it for yourself, it's easy to see why this photo-worthy spot is so popular among St. Martin travelers.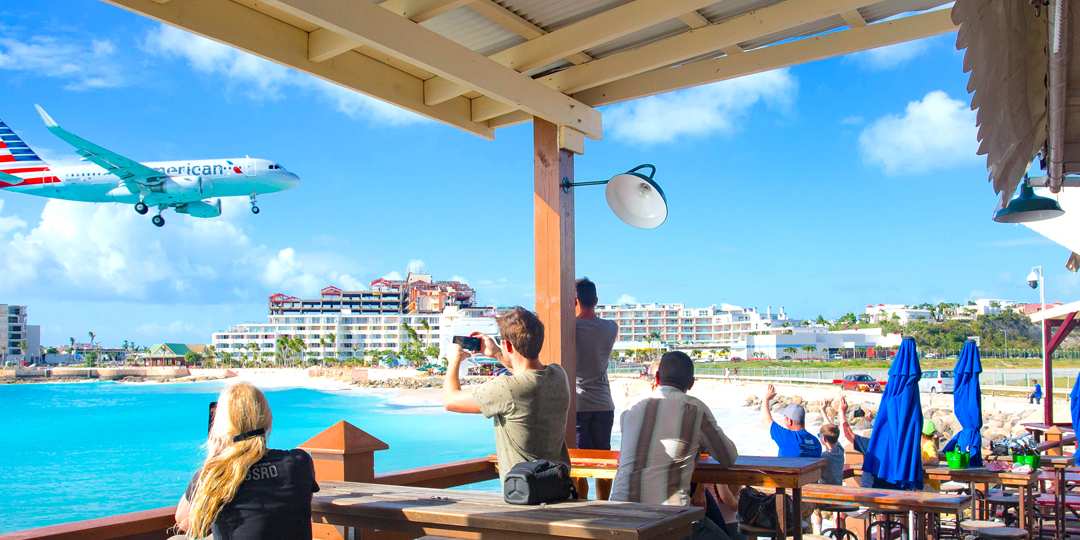 There is certainly no shortage of beach bar options scattered all throughout the beautiful Caribbean islands, but the eight locations listed above have earned our seal of approval with flying colors. We also feel that when it comes to beach bars, there's no such thing as too many, so please feel free to share your favorite island hot-spots in the comments below. And one final thought—is anybody else totally in the mood for a creamy piña colada or ice-cold Kalik right now?
Did you find this useful?