Published:
July 14, 2017 Jennifer Keller
Comments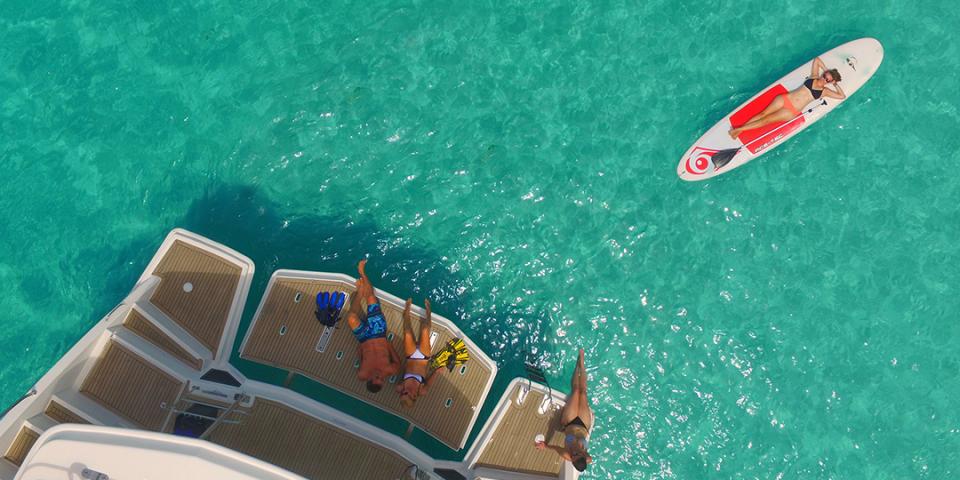 Our very own Moorings staff member, Jennifer Keller, recently enjoyed her first visit to the British Virgin Islands, and brought back some entertaining yacht images to share. 
Who doesn't love a good play on words?  I love scanning the docks and harbors for clever boat names.  Here are the best from my BVI trip this summer.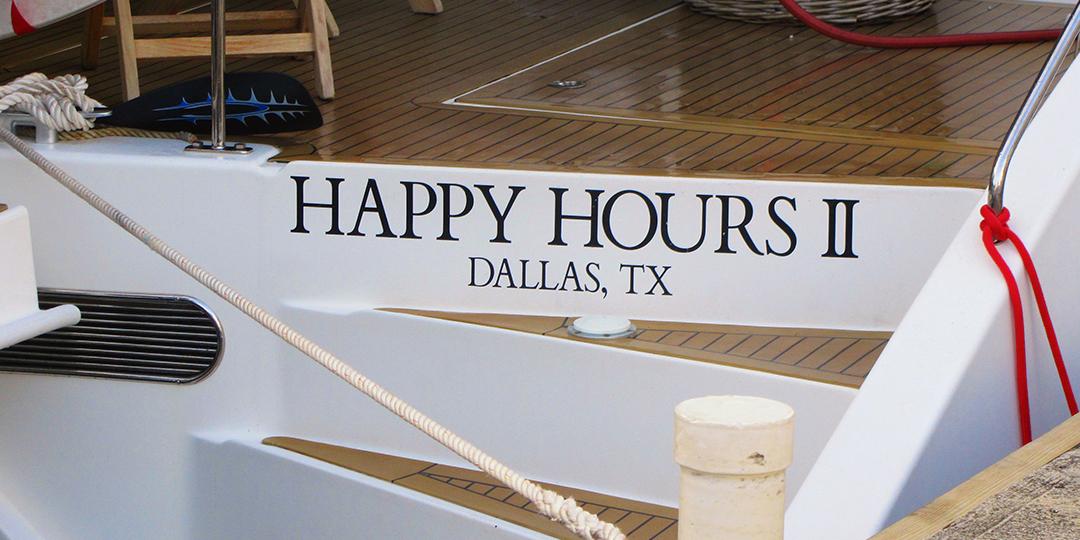 Happy Hours II – Surely there are many happy hours aboard this catamaran, whether with cocktails or just time on the water.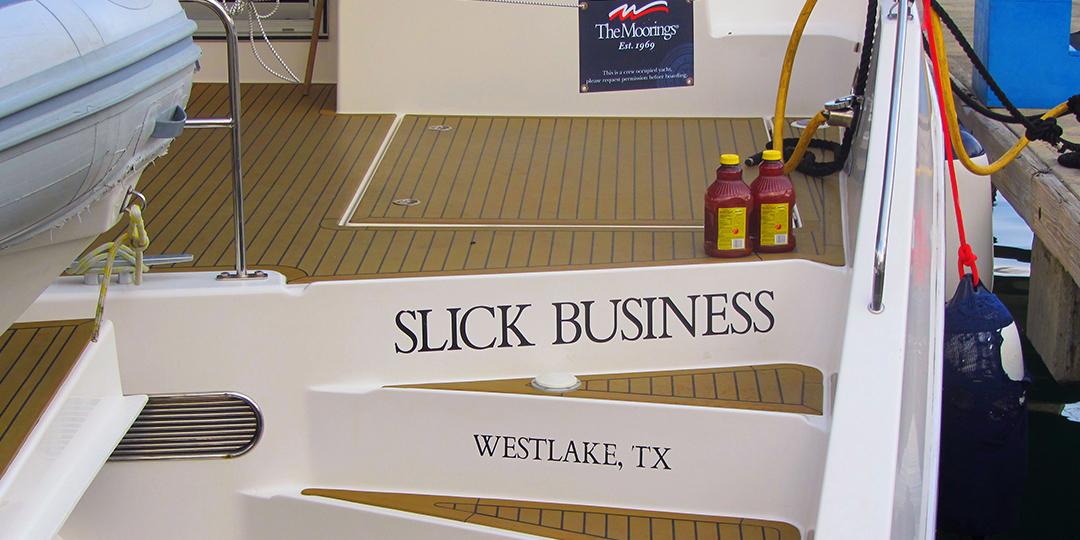 Slick Business II – Made all the better because the boat is from Texas.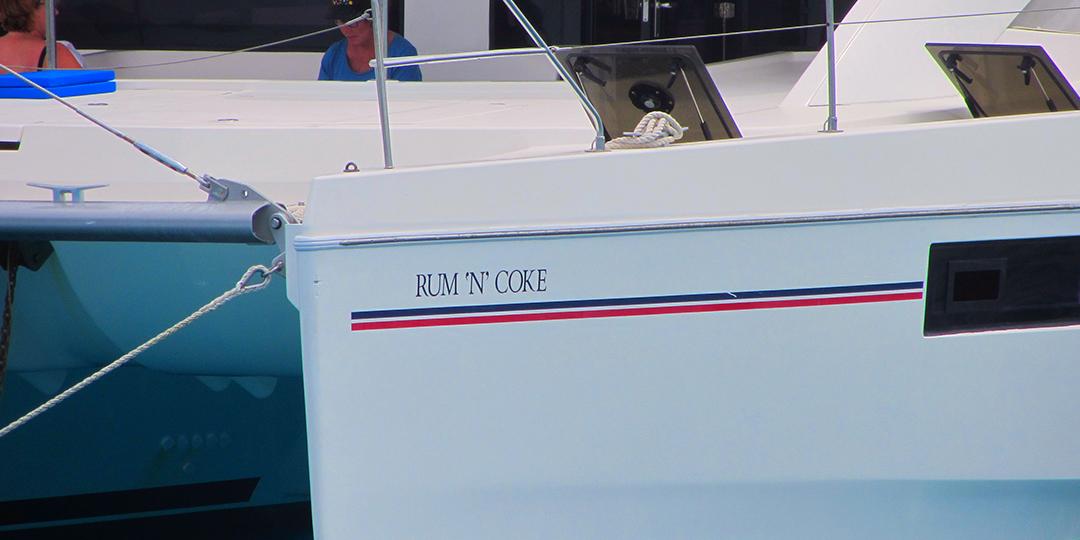 Rum N' Coke – Straightforward, and sounds so refreshing.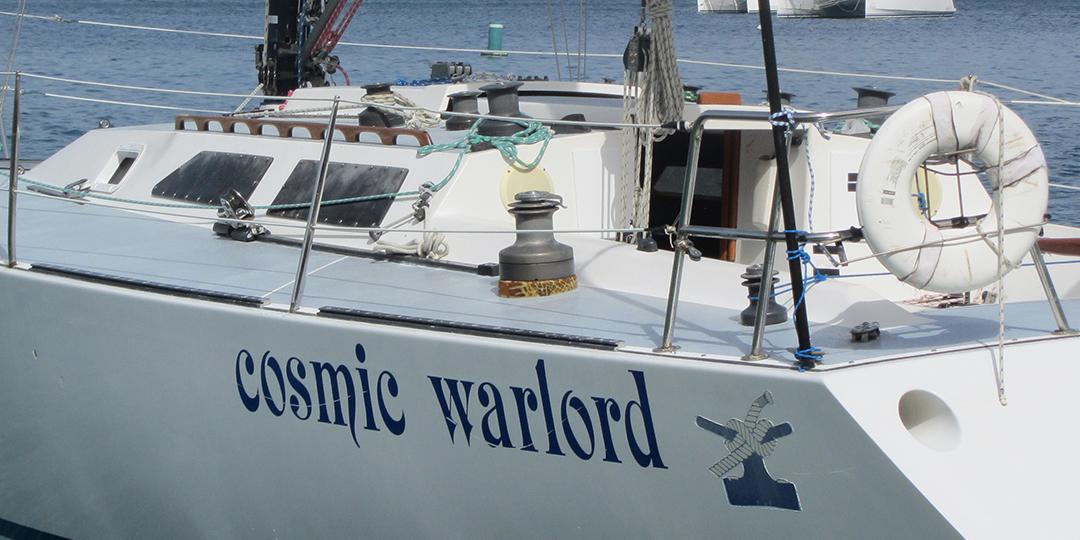 Cosmic Warlord –This out-of-this-world boat name, spotted at the Bitter End Yacht Club gave the whole crew a chuckle while walking the dinghy docks.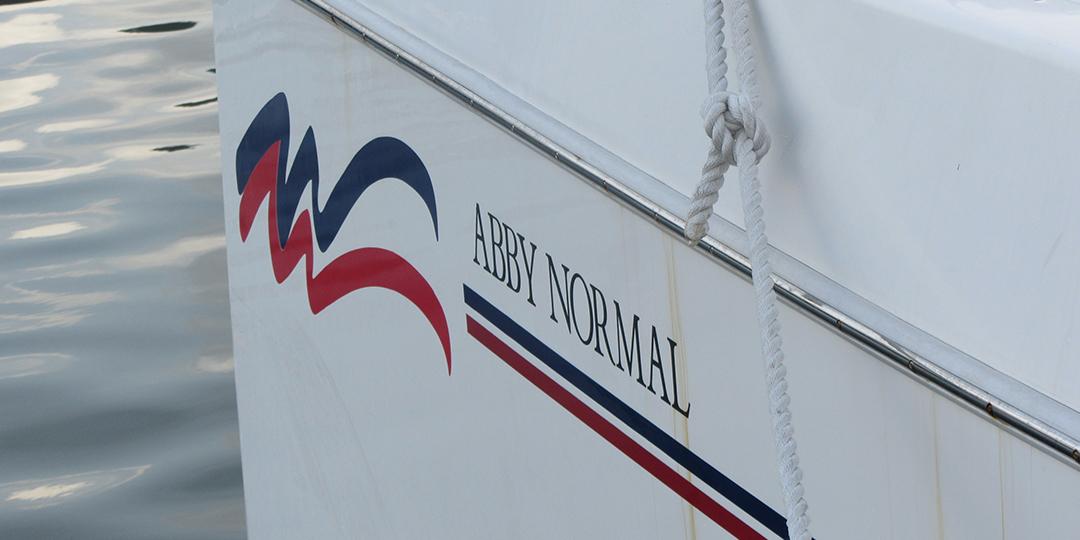 Abby Normal – A good one for calling in to the docks or making reservations for dinner – or for confusing other sailors at the bar.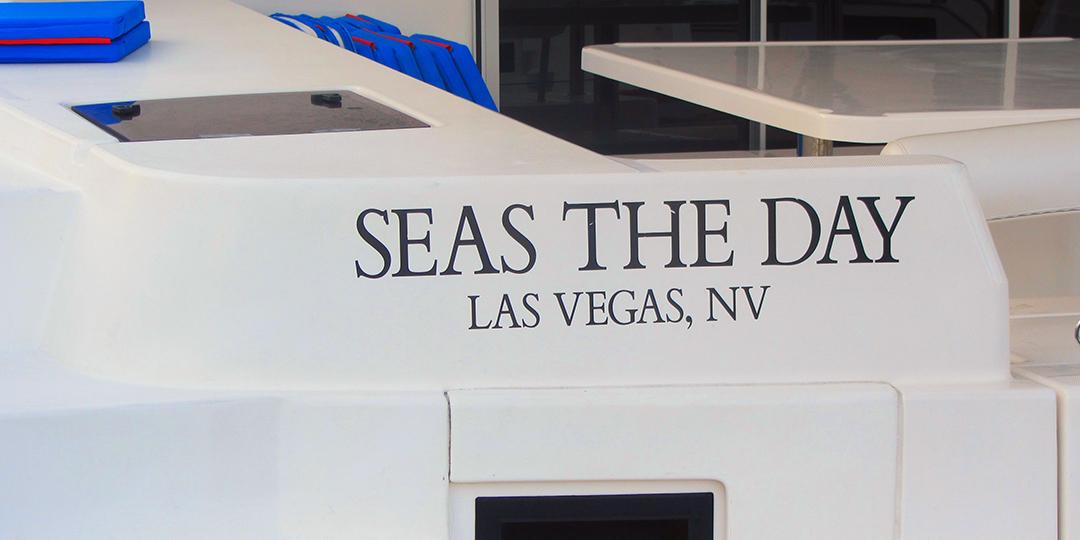 Seas the Day – Great play on words, reminds me to make the most of my vacation…and re-watch the movie Dead Poets Society.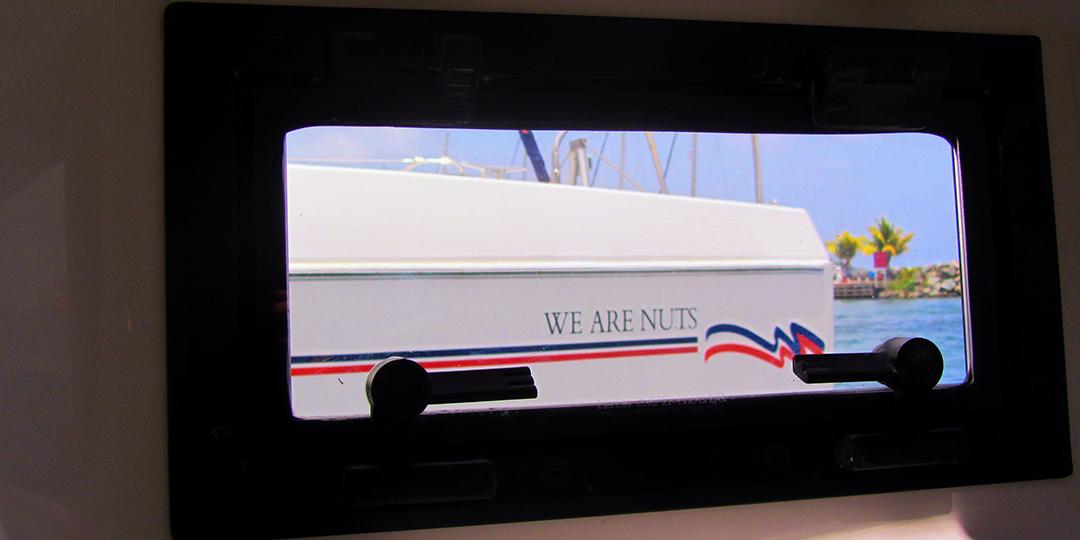 We Are Nuts – Surely, hailing with this boat name and the resulting reply – "We are nuts, we are nuts, we are nuts" –  is a highlight of cruising this catamaran.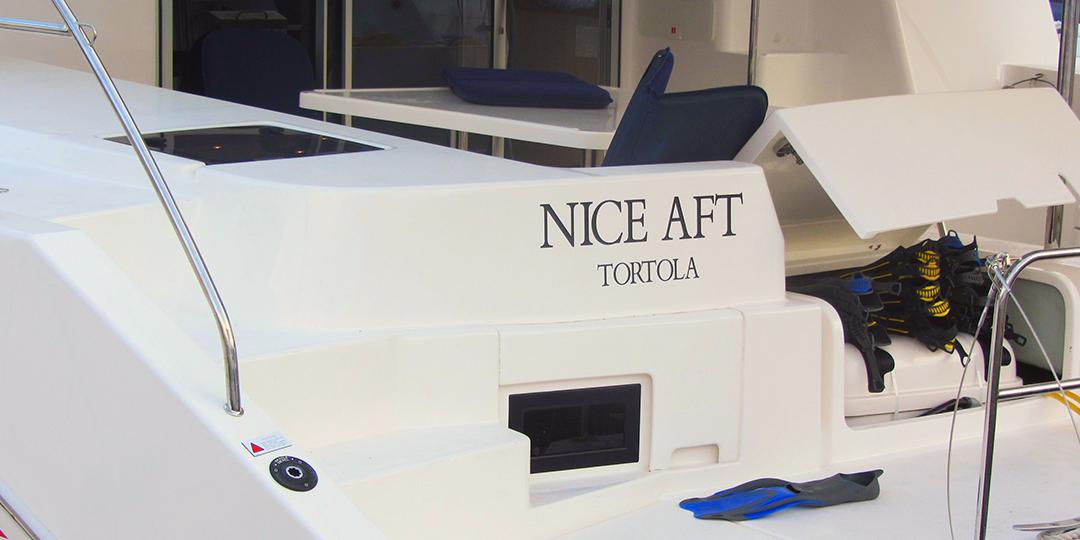 Nice Aft – A play on nautical terms and a cheeky compliment all in one!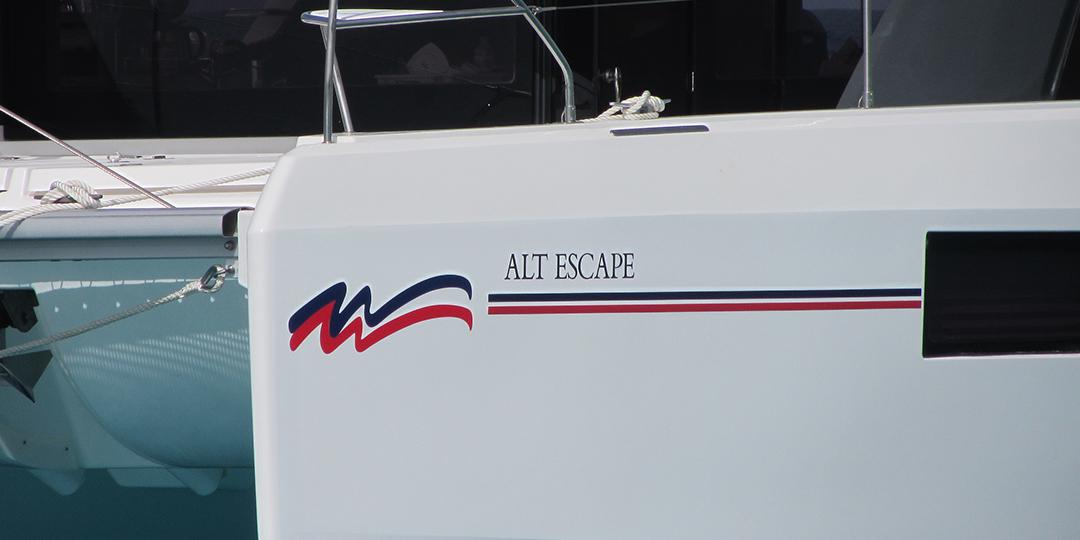 Alt Escape – Because I sit at a computer all day and dream of hitting the right keys to transport myself to be aboard this brand new 4500 Catamaran again.
Did you find this useful?