Published:
October 28, 2019 Tina Huewe
Comments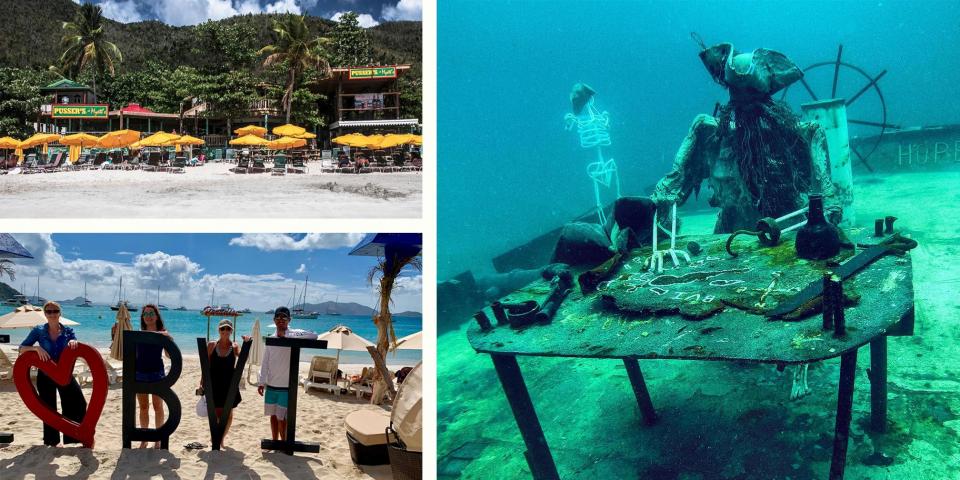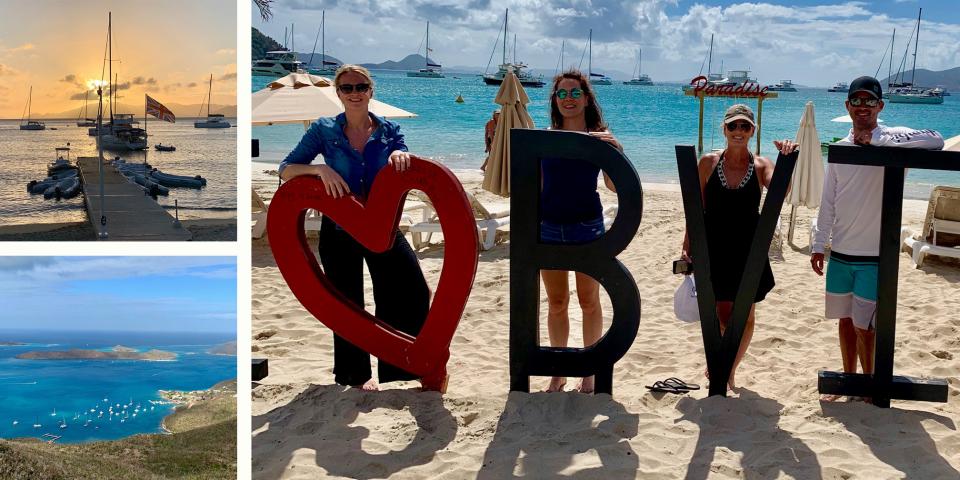 More than 2 years have passed since Hurricanes Irma and Maria swept through the Caribbean. For many months after, we worried and answered questions like "So how are things?" and "What's open?" when customers inquired about their favorite snorkeling spots, beach bars, and restaurants in the British Virgin Islands.
By now it's luckily much easier to compose a short list of businesses that have NOT yet reopened than citing the hundreds of establishments that are back to business as usual and that every day welcome yachtsmen from around the world.
Here the latest news and updates about your favorite cruising grounds:
Pusser's
Pusser's Marina Cay, which had originally reopened a small beach bar and shop after hurricane Irma, has decided to not continue their presence on this small island unfortunately, but has opened a new location on one of the BVI's best beaches: Pusser's at Myett's at Cane Garden Bay.
Pusser's at Leverick Bay on Virgin Gorda is busy as ever and the Pusser's Painkiller Bar on Main Street in Roadtown, Tortola is open too. The Pusser's Landing and Co. Store at West End will reopen in early December, just across from the Custom's dock in Soper's Hole. So stop by for some great Painkillers and a special shopping experience and bring your friends and family!
Soggy Dollar – A Sunny Place for Shady People
If you have lately been at White Bay, Jost van Dyke, you know that the beach there, and all the small beach bars lining the shore, are just beautiful. Plus bar-hopping along this little stretch of coast is SO MUCH FUN.
One that sticks out and has undergone some transformation since the hurricanes is the Soggy Dollar Bar. Bartender JJ still stirs up those famous Painkillers and the bar's roof is still lined with first responder badges from all over the world. But, the bar received an addition and now features a "Snack Shack" to the left that serves – you guessed it – "snacks" such as ice-cream, bakery items, and frozen drinks, which make for a very welcome refreshment under the hot Caribbean sun. The bar went with the times and only offers metal straws to their customers, which make for a great souvenir when heading back home.
The bar's web page has also received a major overhaul and as Winner of the USA Today 10Best Readers' Choice Award 2019 for "Best Caribbean Beach Bar" the Soggy Dollar Bar is now selling its own line of rum and branded clothing online. Other fun features include their famous "Drink Board". So if you know someone who's coming to the Soggy Dollar Bar, grab your credit card, go online and have a drink waiting for them.
And don't forget about the Soggy Dollar webcam! At soggydollar.com you can stare longingly at all the other people having fun and start dreaming of your next tropical charter vacation. Plus, if you download the app, you can even listen to their current playlist and get those island vibes going yourself...
The Willy T
The fate of this swimming bar has been a whirlwind ever since the hurricanes. Washed ashore and deemed not seaworthy anymore the owner replaced the old Willy T with a new vessel back in May 2018 (as reported by The Moorings). Only to be told by the BVI Government that despite having operated in the Virgin Islands for more than 35 years they could not return to their usual location at The Bight (Norman Island) due to environmental and health and safety concerns.
The Willy T was then moved to Great Harbour, Peter Island where BVI visitors could once again enjoy the (at times) jolly/rowdy bar atmosphere, belly shots, shot-ski drinks, jumping off the top deck (we do not encourage this) and the surprisingly good bar food served.
On July 2nd 2019 the Willy T now moved again. This time back to its old home at Norman Island. The restaurant and bar are open and ready to welcome its fun-loving guests once again at The Bight.
The original vessel destroyed by the hurricane was converted and sunk with help of NGO "Beyond The Reef" in August of 2019 at Key Bay on Peter Island to become part of the islands' artificial reef system, including pirate skeletons, treasures and all. We highly recommend visiting their Facebook page for some great photos and videos of the sinking and underwater views of this new pirate themed dive site like the one you see on top.
Bitter End Yacht Club
The Bitter End Yacht Club remains currently closed as the owners continue to rebuild the 64-acre-property, launching their "Bitter End Foundation" and the online shop "Bitter End Provisions" with shirts, hats, bags, and other gear in the process.
Present-day visitors to the North Sound will have noticed that the cleanup project seems to have been completed. Dubbed "BEYC 2.0" the re-construction will focus first on services for the visiting yachtsmen and then turn towards rebuilding the hotel part of the property. "The marina's centerpiece will be an open-air, two-story marina building with outdoor seating and a lounge with fabulous views of the comings and goings in North Sound." as the website states.
Recent news suggests the Bitter End Yacht Club will open a small dockside bar at the end of this year as a first step towards their grand reopening. Earlier this summer the M/V Barnacel arrived at the Bitter End Yacht Club to be the team's command center during the rebuild. Construction has also begun at neighboring Saba Rock Resort.
BoatyBall
This new service has been around for about a year now. BoatyBall allows you to reserve a mooring ball in advance enabling you to peacefully enjoy more stops along the way to your destination, which is great for popular spots like Cooper Island, Great Harbour or Anegada. The bright orange balls are clearly marked with numbers and the BoatyBall logo. Availability is limited, and they can only be booked the same day. Reservations start at 7 a.m.
You can find all the information you need in our related blog post: Reserving a Mooring in Paradise.
Looking for more information about the British Virgin Islands? Please find here below some of our previous blog articles that will help you plan your trip:
Did you find this useful?