Published:
October 7, 2019 Terese Kerrigan
Comments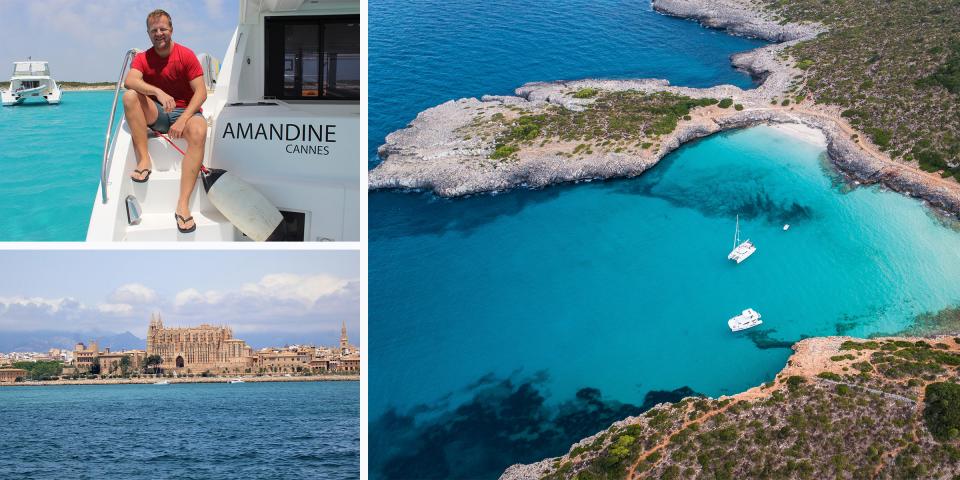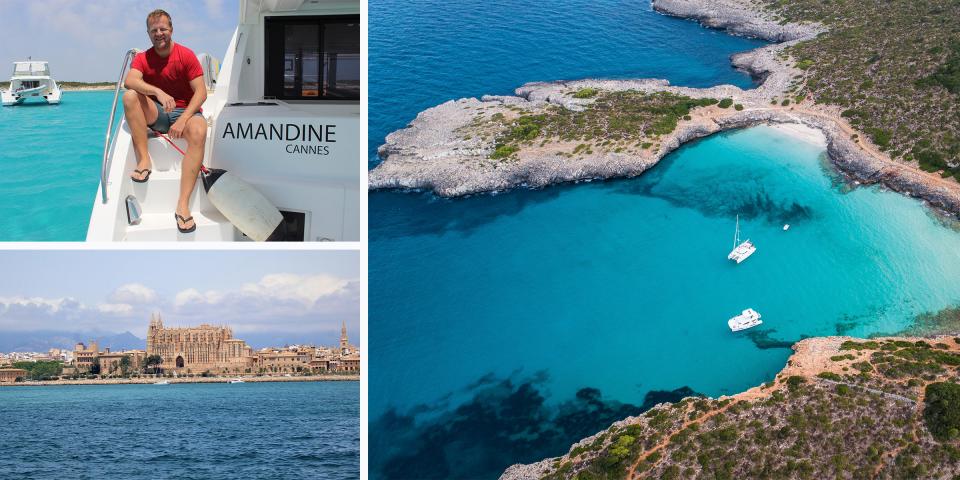 By Renato Seitenfus:
Since I joined The Moorings and became hooked on the charter experience, I cannot let one year pass without stepping on a boat, exploring new waters, and discovering new cultures. Every year my friends and I set up an annual floating meeting, so after the Caribbean and Thailand, we decided to choose a destination that we'd all been to before and fell in love with – Spain.
Our crew was bigger this time with 12 best friends coming from different places all over the world, so we booked two powerboats – a Moorings 514PC and a Moorings 434PC – to explore Spain's Balearic Islands including Mallorca, Ibiza, and Formentera.
As usual, to set up and organize our meals, we pre-planned our menu and made a list of items needed for about four days. We also didn't want to miss out on sampling the Mediterranean cuisine, especially the Tapas and authentic Paella Española paired with a local cava, wine or sangria.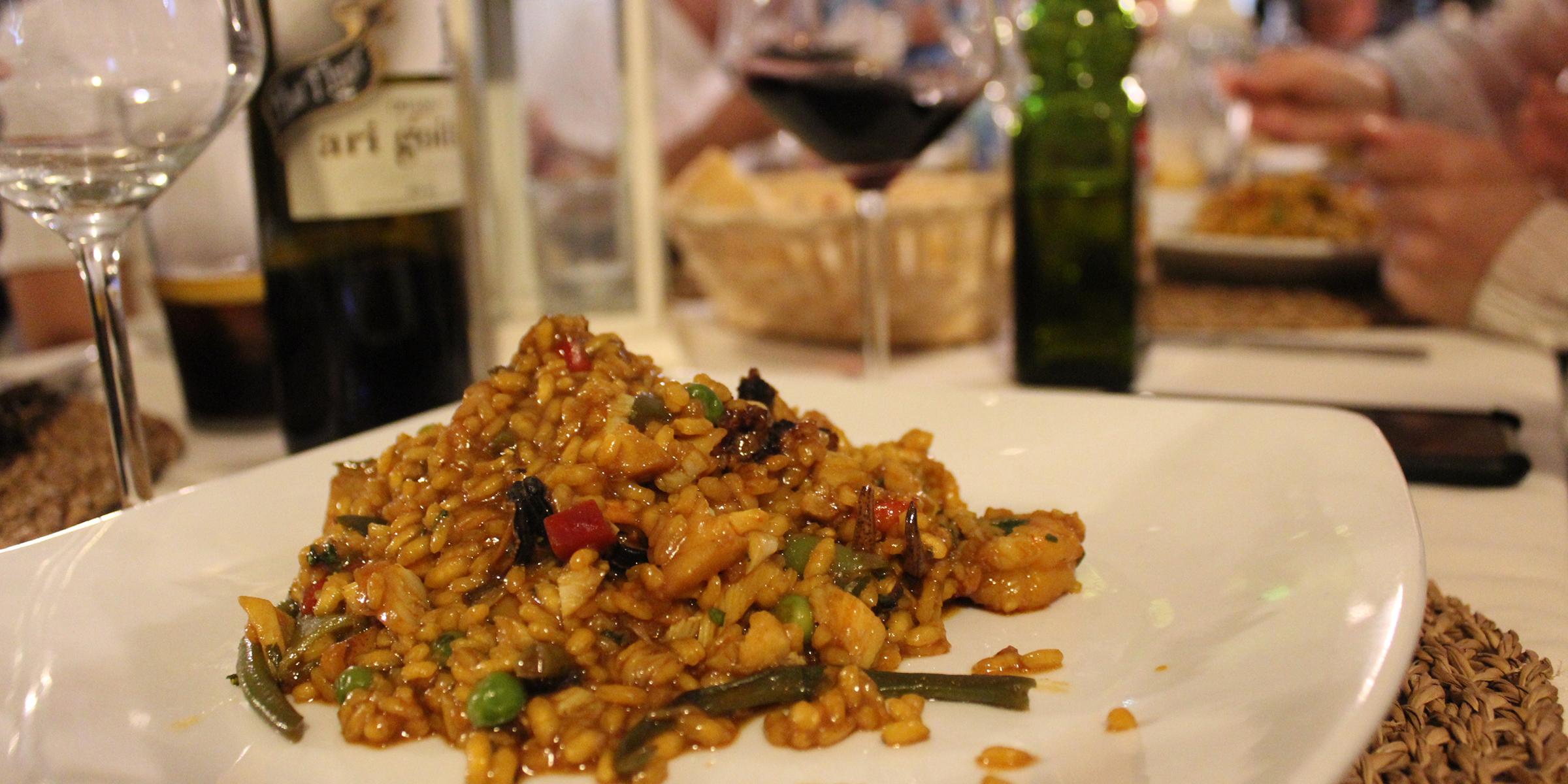 When chartering in Spain, here are the three things that you cannot miss...
The culture in the cities
The beautiful beaches
Las Calas in Mallorca and Ibiza (Calas: coves; creeks)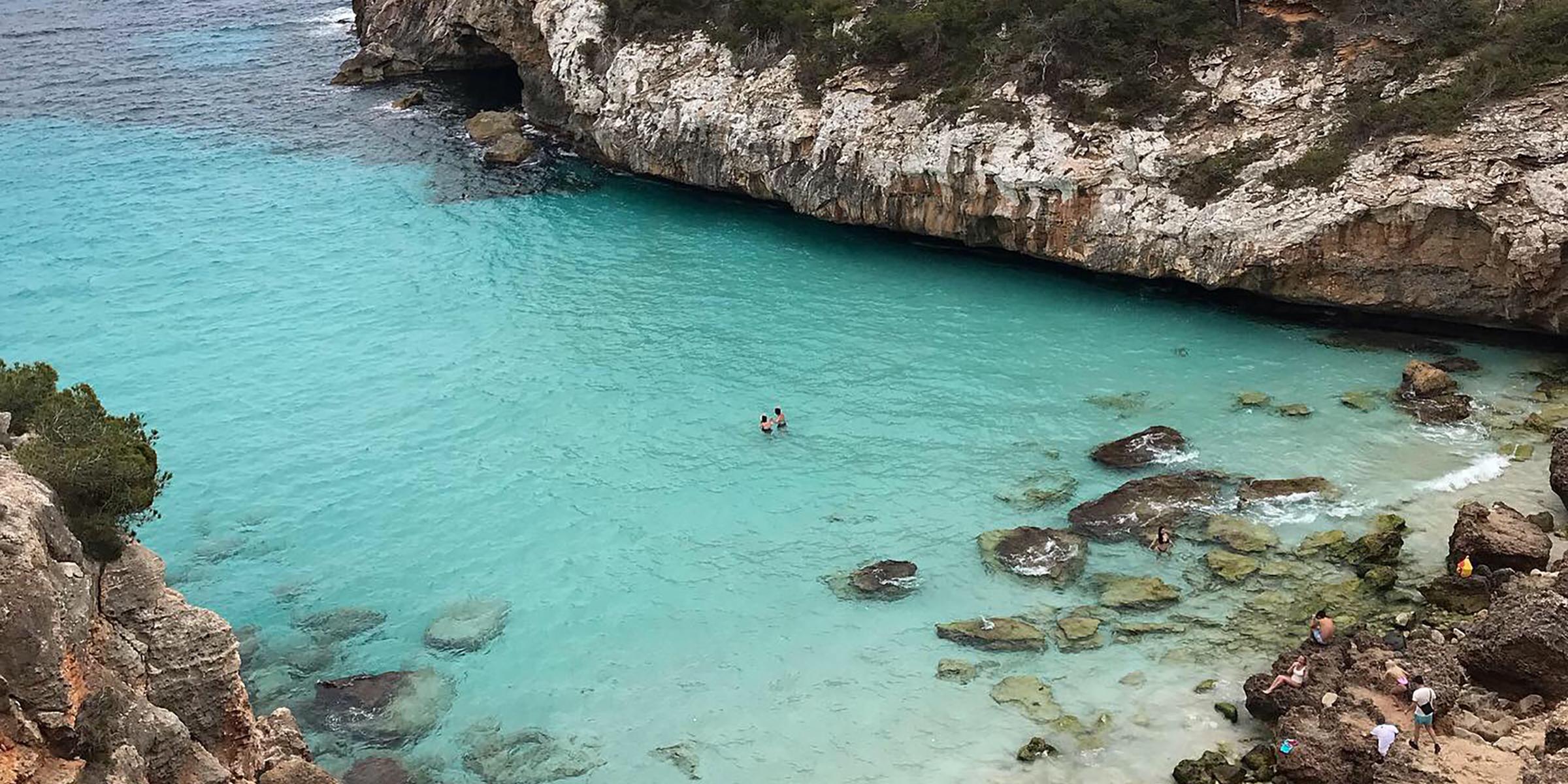 The initial plan was to spend half of the time in Ibiza and Formentera and the other half in Mallorca. So, after departing the marina in Palma, we spent our first night at Port Andratx, the closest position to head south to Ibiza on Sunday morning.  
The crossing to Ibiza took us four and a half hours on powerboats and the waters were a bit challenging. We managed to find some berths on the western side of the island and later learned that most marina spaces are taken by local brokers, so it's best to reserve them in advance.
We went straight to the northeast side of Ibiza, to St. Eulalia for the day. We had a great afternoon in two nice spots – Babylon Beach Bar, where I enjoyed the best gin and tonic of my life, and Playa Niu Blau, where the vibe feels very "VIP". We were looking forward to going to one of the famous night clubs in Ibiza, however, after the crossing and a full day by the beach, we decided to anchor in St. Eulalia and just set up our own night club! Yes, we even had our own DJ on board with a DJ table!
With that said, I realized that if you are looking for Ibiza nightlife, you should reconsider the way you are going to get there. Or count on great weather and a little research on anchorages. To go to Ibiza town, you need to call a taxi from wherever you are anchoring because the port of Ibiza is extremely busy and I don't believe it is possible to overnight there. 
Above all, I was most looking forward to visiting Formentera and on the next day, we departed from Ibiza and arrived in the northern part of Formentera after a short cruising commute.
Formentera is one of those places that makes you say, "This is the most beautiful place I've ever been to." As soon as we arrived with our two boats (luckily with no Ibiza club hangover!), we were certain that paradise existed, and that it goes by the name Formentera.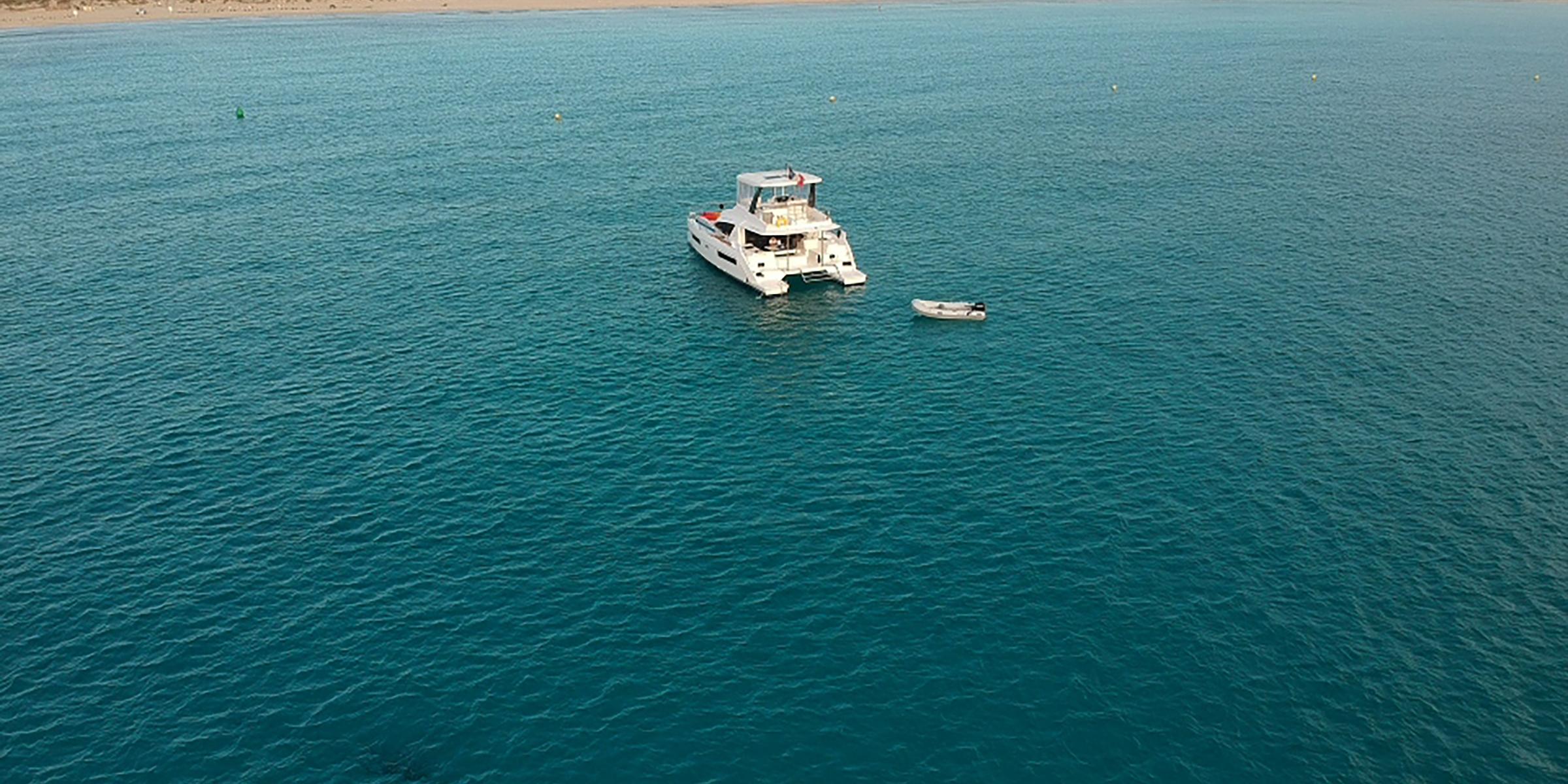 As soon as we arrived at Playa de Ses Illetes and Playa de Levante, the long and narrow strip of sand that crowns the island of Formentera, in the middle of a mix of mega yachts, sailboats and incredible nature, I realized that I had found exactly what I was looking for – white sand, crystal clear water and nothing but genuine smiles on my friends' faces! 
We spent a perfect day in Formentera exploring the island among people from all over the world. Formentera would have been our base for the next two days if it was not for a big storm that was approaching the Balearics, and could compromise our return to Mallorca. Fortunately, we still had time to see the amazing sunset and enjoy the night in Formentera. 
Heading back to Mallorca, we faced some rough waters and strong winds. Back in Andratx, we spent around 1600 dollars on fuel in the first three days. From Andratx, we moved to a little town called St. Telm, where we were surprised by a small and exclusive beach, great hiking trails and plenty of restaurants and small stores to explore. With local vibes and unique scenery sculptured by the cliffs, St. Telm or St. Elm settled us down and offered us the perfect place to relax and be protected by the storm.
Moored in St. Telm, we made plans to visit the main Calas on the south side of Mallorca over the next couple of days. This way, we would pass through Palma and navigate straight to Cala D'Or, a high-end marina surrounded by modern and classic white architecture, bars, and restaurants with a small town just a few steps away from the docks. Cala D'Or (The Golden Cala) is full of charm and it was a very memorable spot after many hours of navigating around the stunning Balearic Islands.  
On the last two days, we visited some of the top Calas on the south side of Mallorca: Cala Pi, Cala S'Amonia, Cala Des Moro, Cala Santany and Cala D'or. They are all impressive spots, but Cala S'Almonia and Dells Moro together are probably some of the most beautiful places I've ever seen. Taking the dinghy into a Cala will leave anyone awestruck. 
Our last night was spent at Es Trenc, known for its natural beauty and pristine waters, just one hour from Palma. Then, back in Palma, we explored the capital city and its enchantments. There is just so much history and natural beauty there!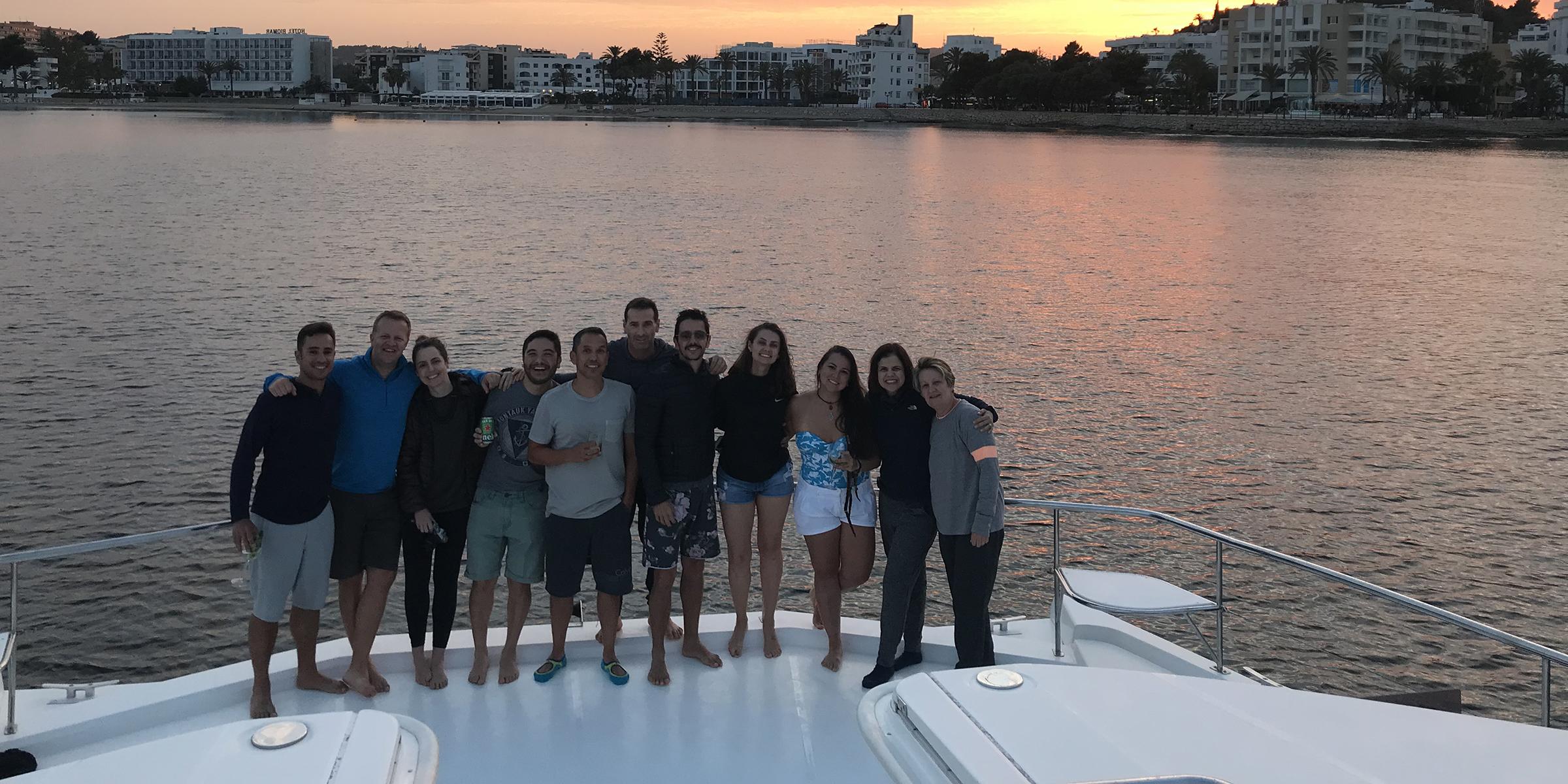 Overall, the Balearics are mysterious and lively, and they can be challenging and rewarding at the same time. I just had a quick taste of those waters and lands during my seven days with The Moorings but I am definitely looking forward to going back someday!
Did you find this useful?