Published:
December 5, 2019 The Moorings
Comments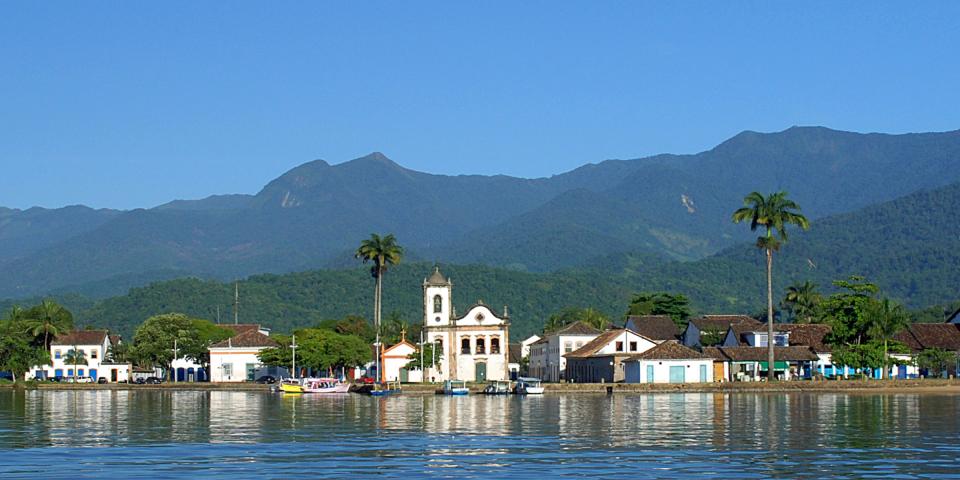 Vibrant culture. Unspoiled natural beauty. Tranquil emerald-green waters. These are just a few of the things that will tempt your senses on a Paraty yacht charter vacation, which grants you the freedom to explore South America's hidden gem at your own pace, with your favorite people, from the deck of your own private sailing vessel. An island-hopping adventure along the southeastern coast of Brazil has much to offer but here are some of the top experiences you can look forward to…
Blue Lagoon
For some superb snorkeling conditions, head on over to Lagoa Azul, or "Blue Lagoon", a natural pool located on the north side of Ilha Grande. This popular spot is known for its deep clear-blue waters, which harbor an abundance of colorful fish and beautiful coral reefs. When exploring this underwater paradise, squid and sea turtle sightings are common. Enjoy some fresh-caught seafood at the boat restaurant and during high season, you can chase your troubles away at one of the floating bars.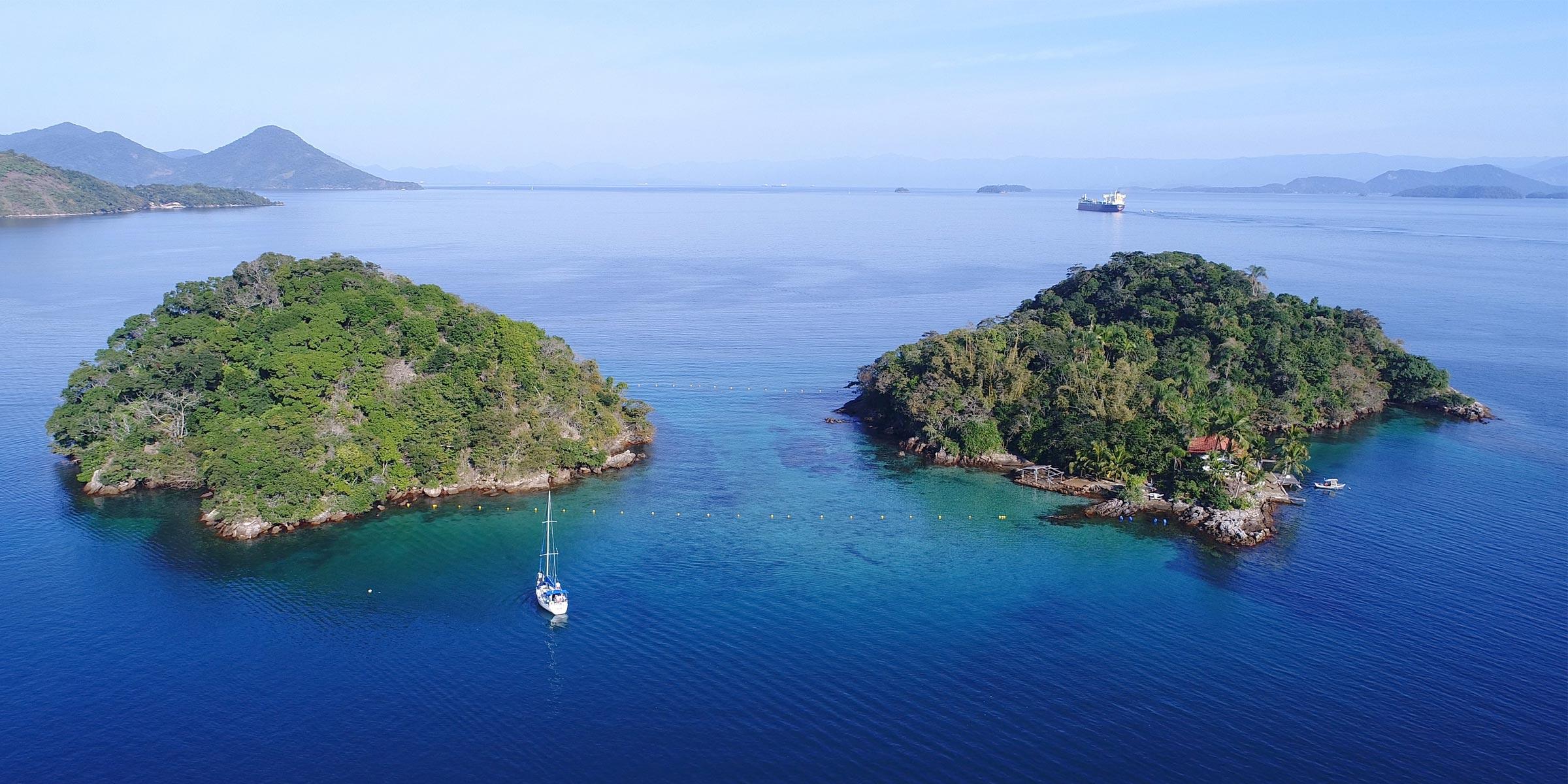 Dentist's Beach
Praia do Dentista, or "Beach of the Dentist", is situated on the southwest end of Ilha da Gipóia. Famous for its silky-soft vivid-white sand, Dentist's Beach looks and feels like real-life paradise. From the moment you step foot onto this popular seashore, relaxation is king, and the sunsets are nothing short of breathtaking.
Lopes Mendes Beach
Plan to visit world-famous Lopez Mendes beach, which can be accessed via the scenic trail beginning at Enseada de Palmas. This uncrowded piece of island paradise is lined with palm trees and the wave activity makes it a popular among surfers. You may also wish to spend some time soaking up the local culture by exploring the market streets of Abraham.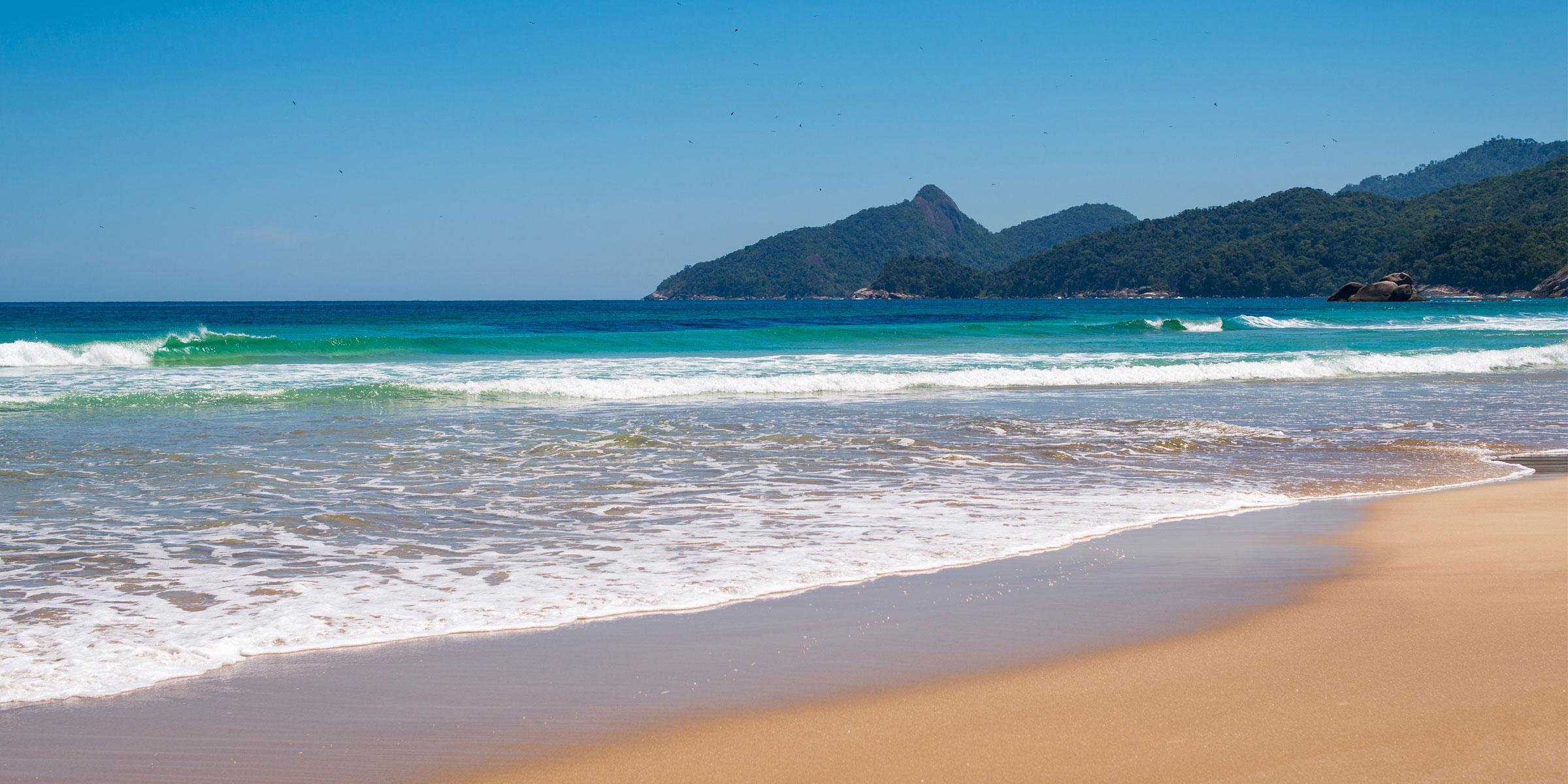 Paraty
With your yacht charter beginning and ending at our base in Paraty, be sure to spend some time exploring this ancient city, where the colonial architecture and strong Portuguese influence will delight travelers of all kinds. Recognized as a National Historic Site since 1966, Paraty provides a glimpse into stories past and the surrounding mountainous scenery is truly awe-inspiring. Stroll the cobblestone streets, tempt your palate with authentic flavor-rich cuisine, and immerse yourself in the irresistible local culture offered by this UNESCO World Heritage site. Cosmopolitan flair and timeless colonial charm collide in Brazil's historically-significant city of Paraty.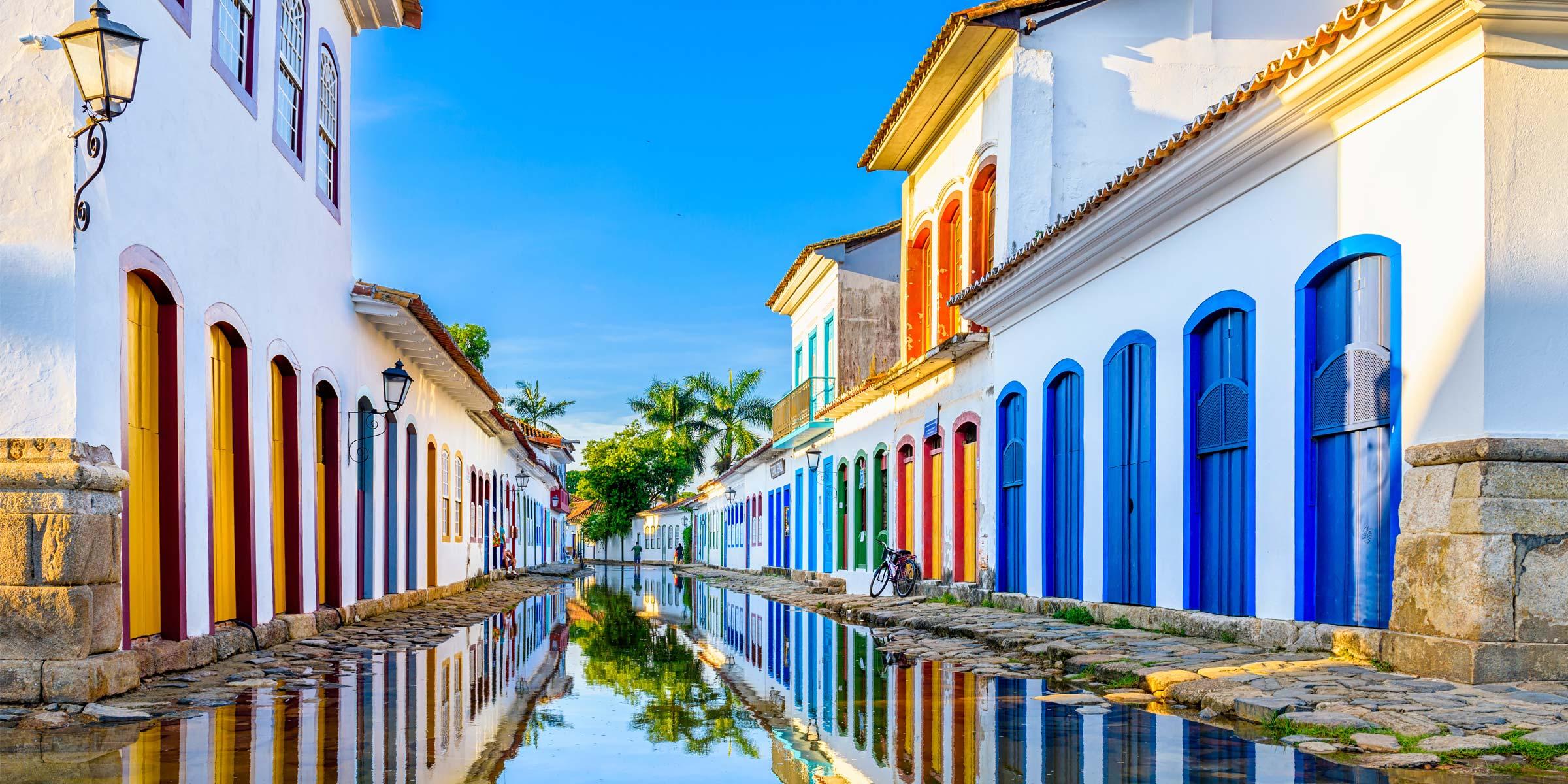 Saco do Mamangua
Don't miss your chance to discover the wondrous Saco do Mamangua, Brazil's only tropical fjord and marine ecosystem, best explored by boat. Located on the close-by Juatinga Peninsular Eco-reserve, Saco do Mamangua is an idyllic place to bask in endless amounts of natural unspoiled beauty. There is also an array of stunning beaches, waterfalls, and restaurants for you to enjoy during your visit. And for breathtaking panoramic views of the cruising ground, you may also choose to hike Mamangua Sugarloaf Peak.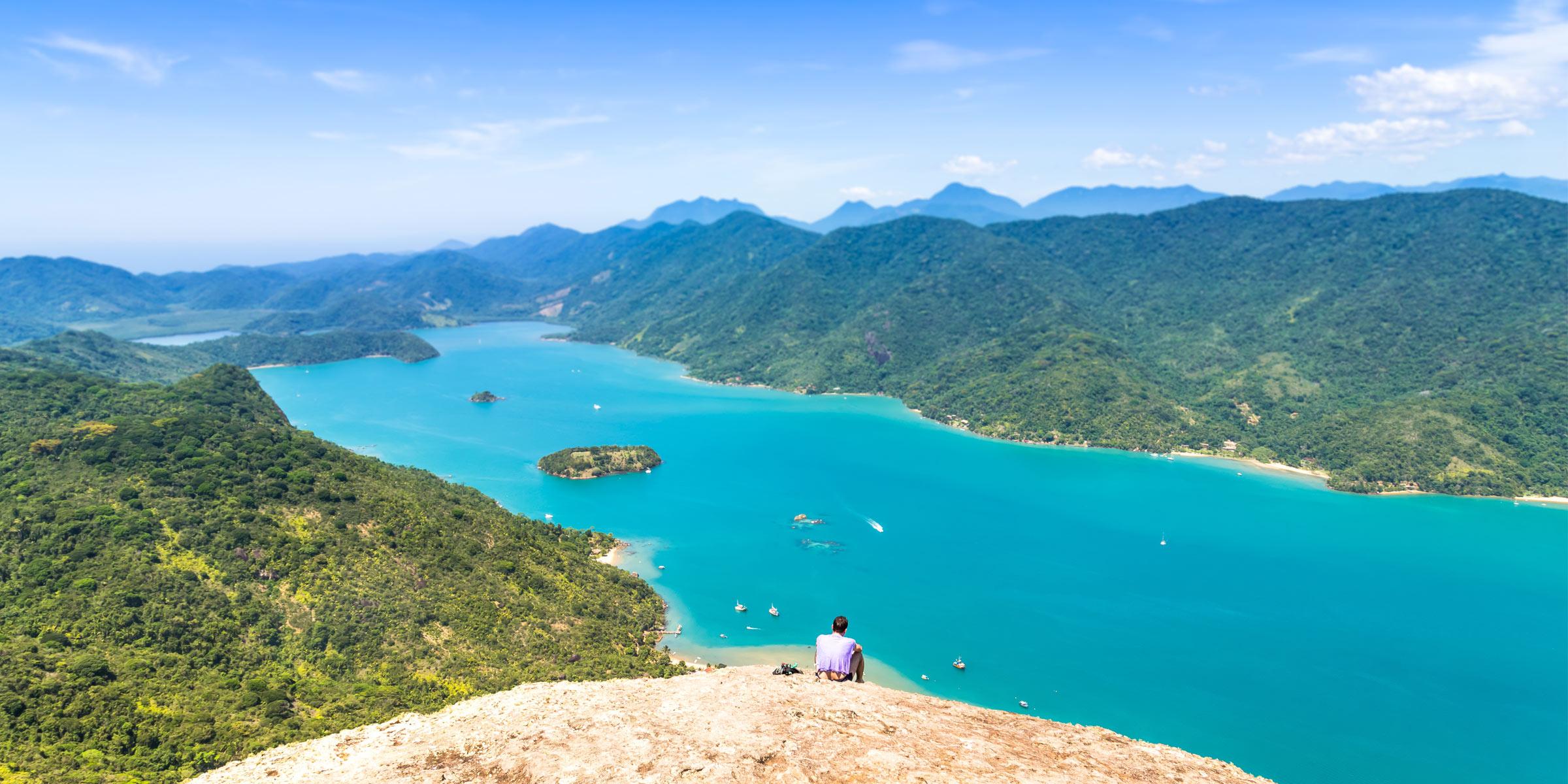 Serra da Bocaina Park
When in Paraty, you must visit the Serra da Bocaina Park, the largest Atlantic forest reserve in Brazil. The park features two different routes—the high end, which reveals waterfalls, peaks, and observatories, and the lower end, which is riddled with stunning beaches. Serra da Bocaina Park is also where you will encounter the unique waterfall named Pedra que Engole, which works like a nature-made waterslide and is lots of fun!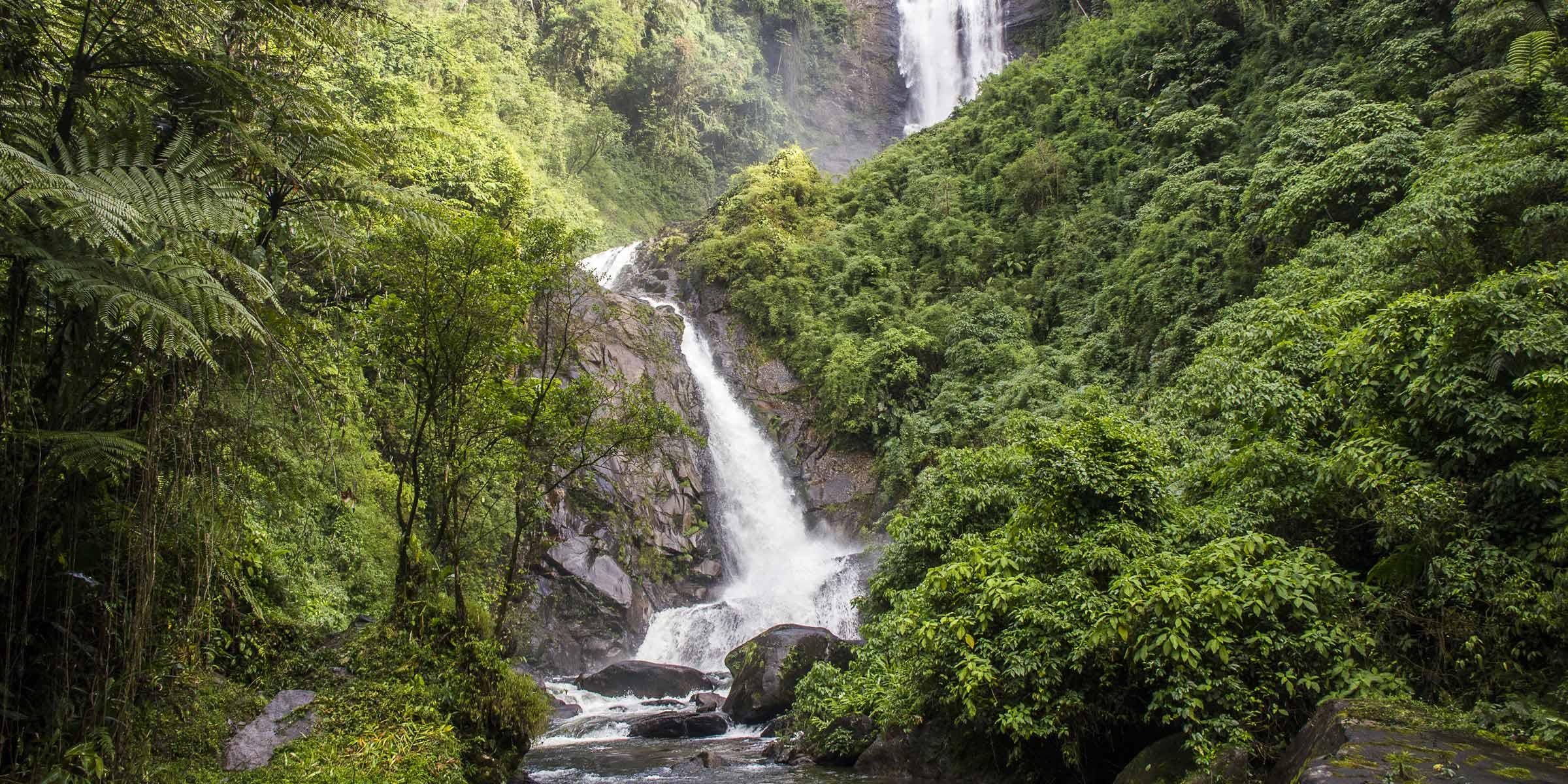 A Brazil yacht charter vacation is your all-access pass to picture-perfect paradise. Undock with The Moorings and come see for yourself what makes this sailing wonderland so special and memorable.
Did you find this useful?