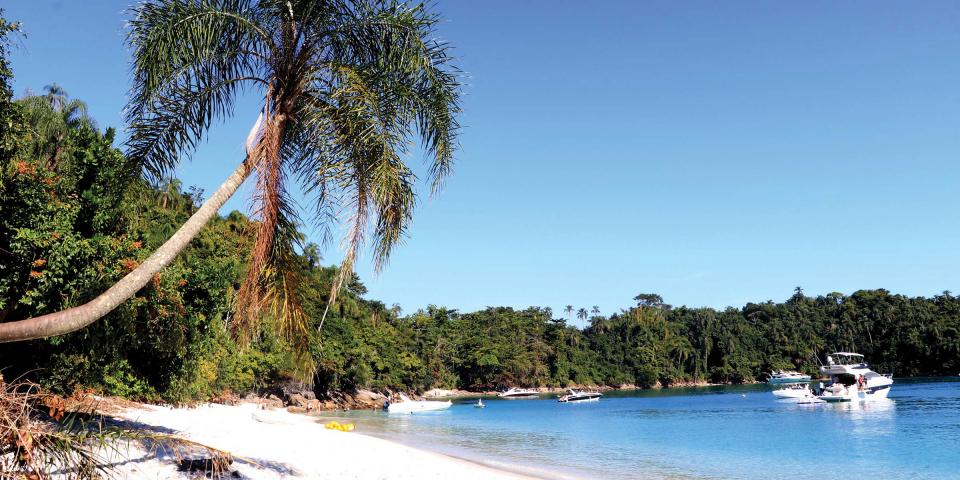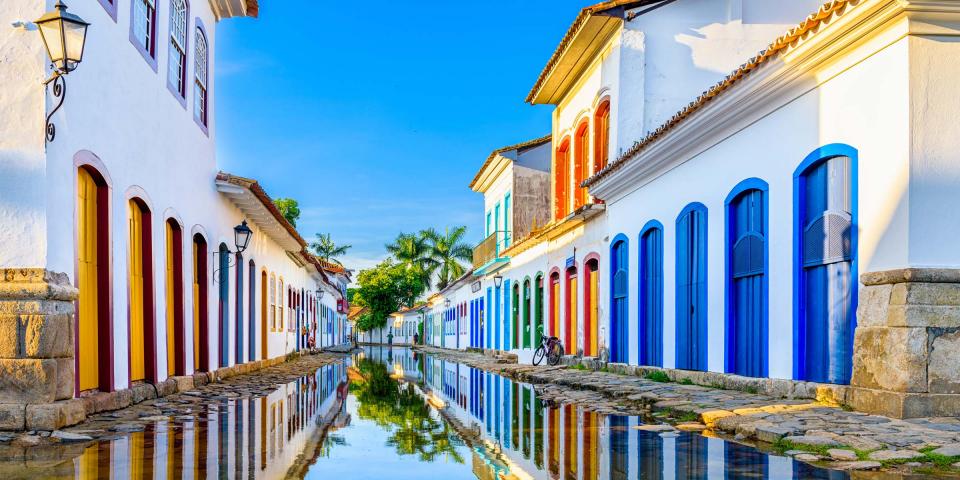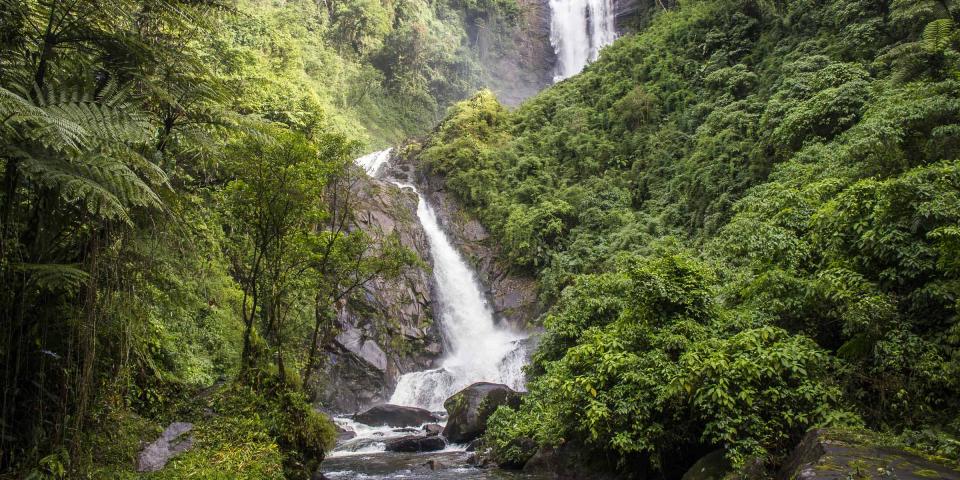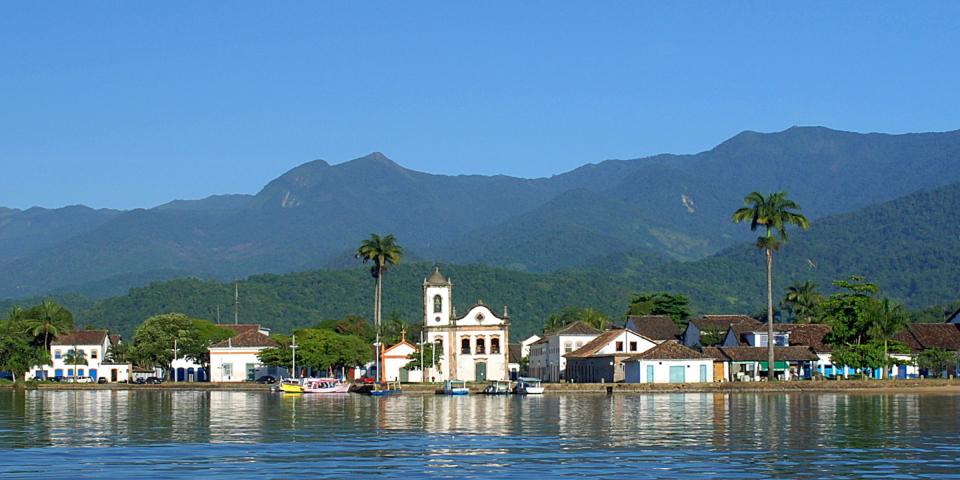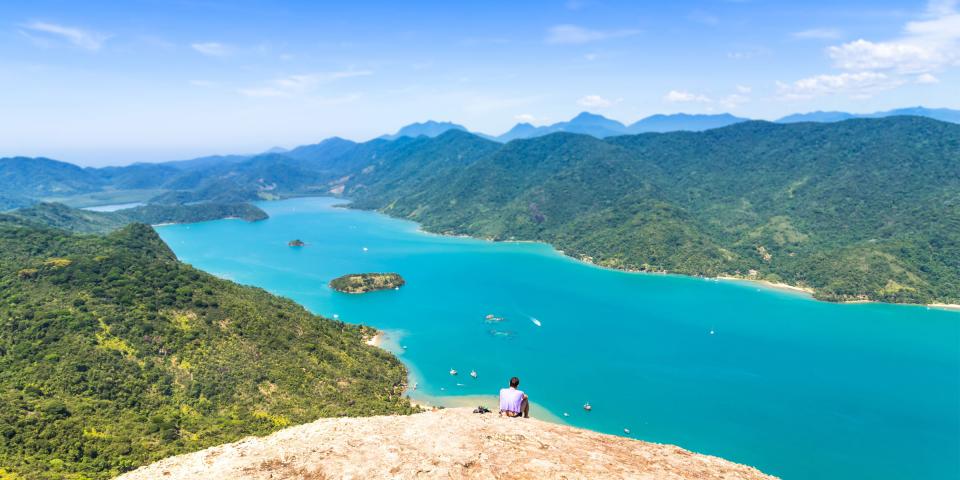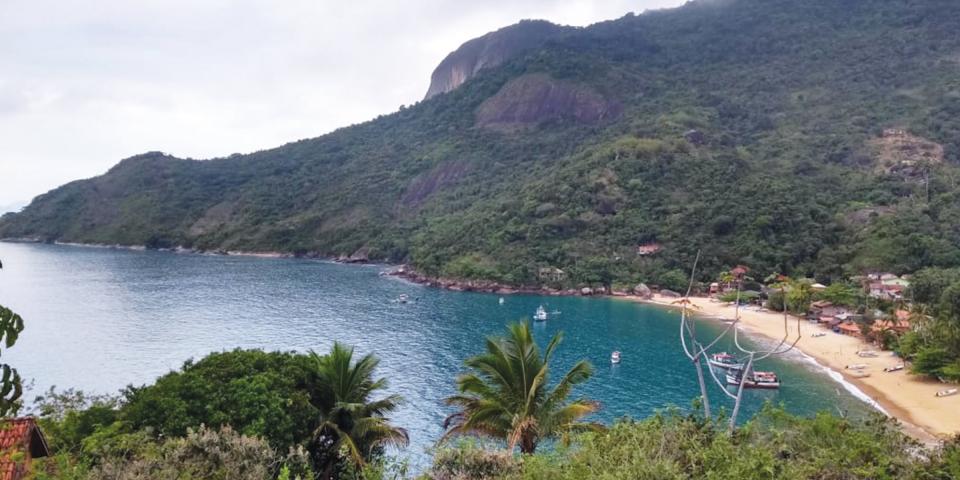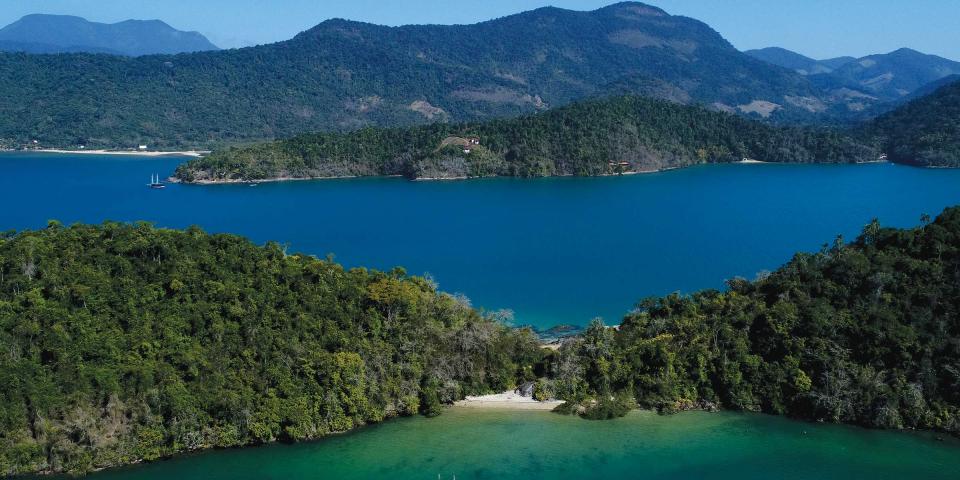 Our base in Paraty, Brazil is currently closed. Please contact a Vacation Planner for further information.
Overview
Located between Sao Paulo and Rio de Janeiro, a Paraty yacht charter invites you to explore the beautiful southeastern coast of Brazil and its neighboring hidden jewels. In Ilha Grande Bay, Paraty was founded in 1667 and offers a unique journey into stories past. This beautiful historic city had a strong sugarcane mill presence, making it synonymous with premium brandy production. Enjoy serene passages over emerald-green waters, stroll along ancient cobblestone streets, and immerse yourself in the irresistible culture and diverse nature at each new harbor. Offering a unique blend of natural beauty, colonial charm, and cosmopolitan flair, this UNESCO World Heritage site is both bucket list-worthy and best experienced by way of a private yacht charter vacation.
Cruising in Paraty
With an average annual temperature of 74°F and average highs around 86°F, Brazil's tropical climate is favorable for travelers. July is typically the coolest month while January tends to be the warmest and the wettest month. Sailing conditions remain calm and consistent throughout the year with moderate breezes hailing from the east ranging between 8 and 14 knots. The cruising grounds, which includes Paraty Mirim, Ilha Grande Bay and Angra dos Reis, is idyllic for a yacht charter vacation and offers a number of sheltered anchorages.
Paraty Highlights
A Paraty yacht charter reveals an abundance of natural South American beauty and provides a picture-perfect backdrop for an unforgettable vacation. From the scenic hike up to Sugarloaf Peak to the wondrous tropical fjord of Saco de Mamangua, delightful experiences are just waiting to be discovered. World-famous Dentist Beach and stunning Lopes Mendes Beach feel like uncommon pieces of paradise and when you go ashore, the authentic Brazilian cuisine awakens your taste buds in all the best ways.