Published:
January 9, 2018 Terese Kerrigan
Comments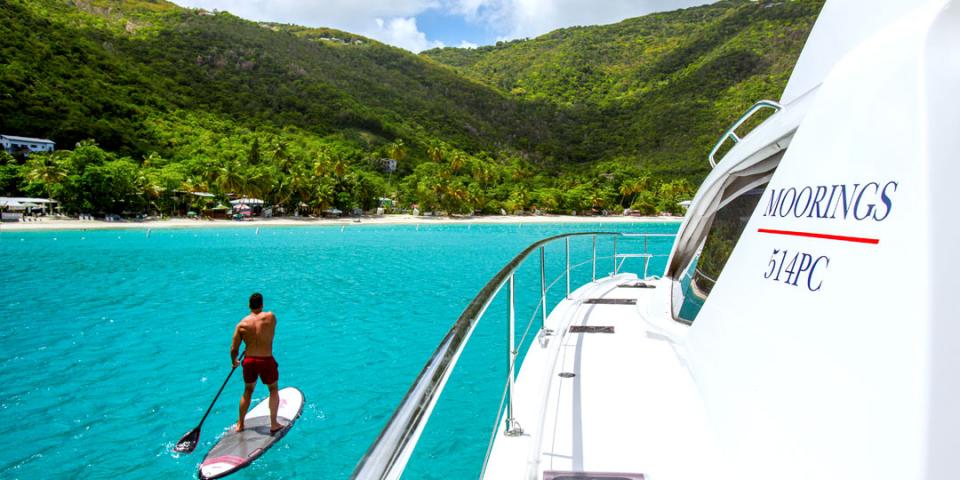 Written by Andy Morrell, a Tortola native, avid paddle boarder, and owner of HIHO, a BVI-based casual apparel line inspired by life in the Caribbean.
The British Virgin Islands offer some of the most desirable paddle boarding conditions in the Caribbean.  With numerous islands, cays, and bays to choose from, the BVI boasts limitless options for beginners and advanced paddle boarders alike.
To make the most of your "SUP" time on the water, a private yacht charter vacation is ideal, allowing you easy-access to all the can't-miss locations with the added benefit of having unlimited freedom to explore on your own schedule. So if you're interested in experiencing the ultimate SUP'ing vacation ever, here is a recommended paddle board tour of the British Virgin Islands from a BVI local himself...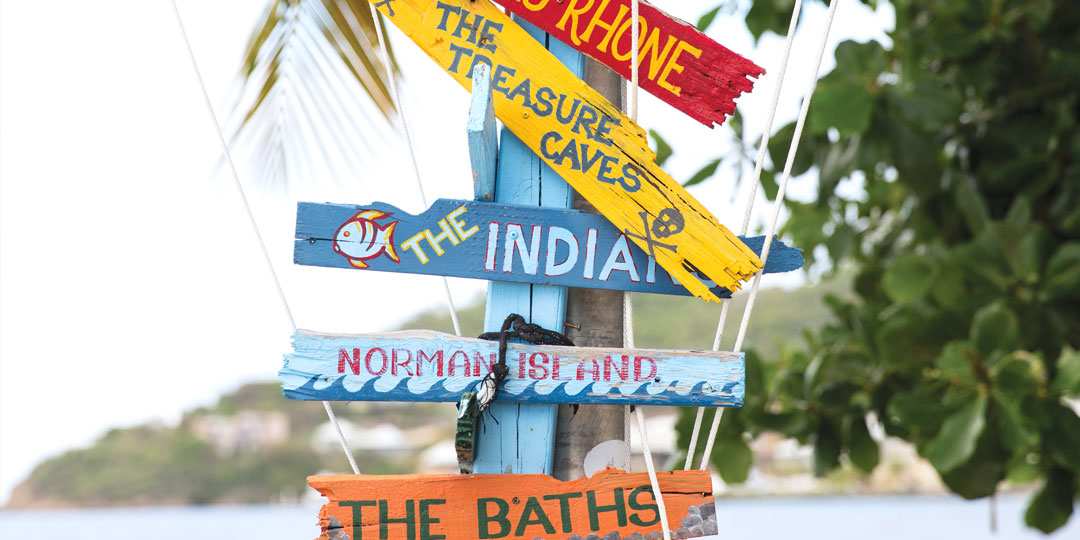 Norman Island
Paddle from boat-to-boat in The Bight and maybe duck around the corner to explore The Caves. And while you're in the "neighborhood" at Norman Island, you might as well stop in at fan favorite Pirate's Bight for some island cocktails and seaside relaxation.
Beef Island
Anchor in the lee of Beef Island and explore the large mangroves that make up Hans Creek. You'll see sting rays, baby sharks and pelicans as you weave through this untouched ecosystem. You can even see the airport control tower in the distance above the mangroves, but you'll forget you are close to civilization as you poke around the shallow waters beneath your feet. If you'd prefer having a guide for this trip, contact Alex and Steven at Groundsea Adventures.  

The Baths
If there was a vehicle designed for exploring The Baths, it is the stand up paddle board. Paddle in and glide amongst the rocks and boulders while discovering hidden beaches along the way.  Be careful of snorkelers and be extra cautious of high surf in the winter months.  I suggest starting off at Spring Bay or further to the North at Valley Trunk Bay, then make your way down to one end, and then come back.
Cane Garden Bay
This is a paddle board yoga hot spot! Get in close to the beach then get lost in feelings of peace and tranquility. Looking up you'll see the lush green mountains spilling down to the coconut palm-lined white sand beach. With breathtaking views and laid-back vibes in every direction, find your "OM" away from home at Cane Garden Bay.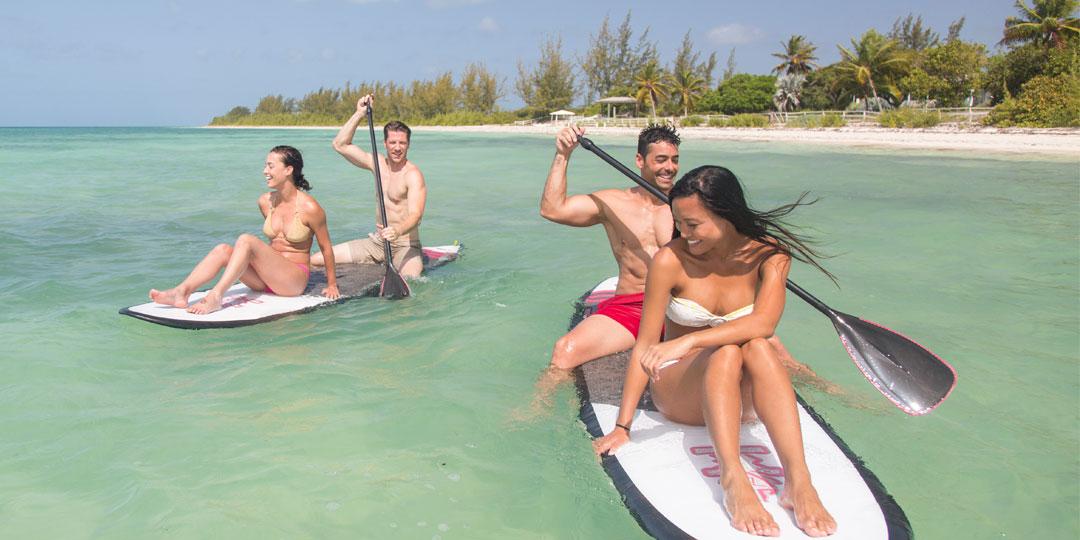 Little Jost Van Dyke
Moor off where Foxy's Taboo used to be then paddle up and down along the mangroves on Little Jost Van Dyke, where you can almost reach out and touch brooding pelicans and poke at baby sharks with your paddle. Keep in mind, this particular location is quite exposed to wind so it's best in calm conditions.
No matter where you drop your board into the Caribbean's clear-blue waters, good times are sure to be had. So whether you're a paddle boarding newbie or a highly-skilled SUP'er, you can bet on the BVI to deliver your best vacation, ever.
Get Paddle Boarding in the BVI

Did you find this useful?