Published:
January 30, 2018 The Moorings
Comments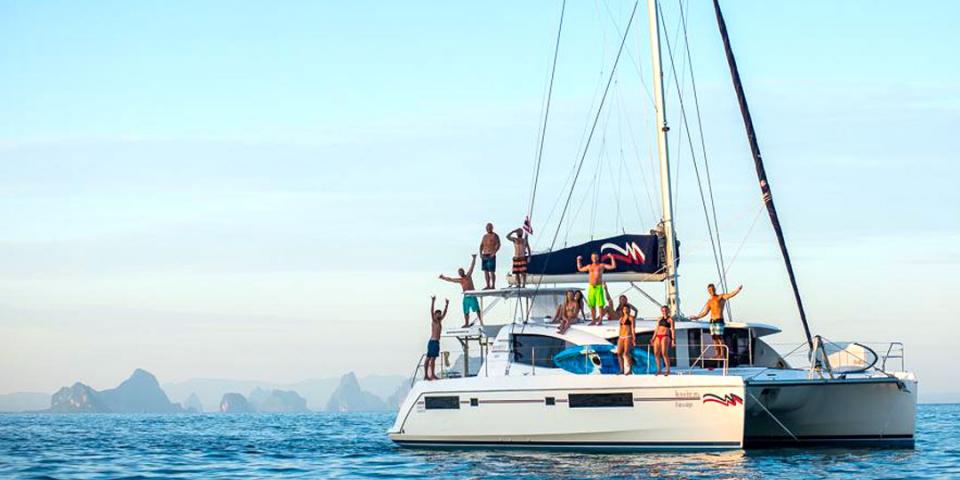 There's no exotic travel destination like the "Land of Smiles" and there's no extreme adventure crew like Colorado-based Icelantic Skis. And so it was with great pleasure that The Moorings recently welcomed these official charter partners on board for a fun-filled sailing expedition in Southeast Asia. As always, team Icelantic Skis captured their incredible journey on film so that you can get completely immersed in the charter experience and imagine your own unforgettable moments on the water.
Push off with this charismatic group of guys and gals on their Phuket (pronounced pu-get) sailing adventure as they #ReturnToNature and tempt your wanderlust side while cruising the splendid Andaman Sea. From iconic James Bond Island to secluded emerald lagoons and teeming limestone cliffs, Thailand is a wondrous place worthy of every traveler's bucket list. Watch the video below to see what you're missing on a Phuket yacht charter vacation with The Moorings.
"Beyond creating durable, high-quality American-made skis and accessories, Icelantic is a brand devoted to community, experience and nature. Each fall members of our team head off to a remote part of the globe to keep up with our team building and overall synergy by adventuring together on a sailboat. This opportunity to connect with nature, different cultures and each other is one of the many ways we keep our souls energized to continue doing what we do with a high level of positive, creative vibrations." 
Did you find this useful?