Published:
February 22, 2020 Terese Kerrigan
Comments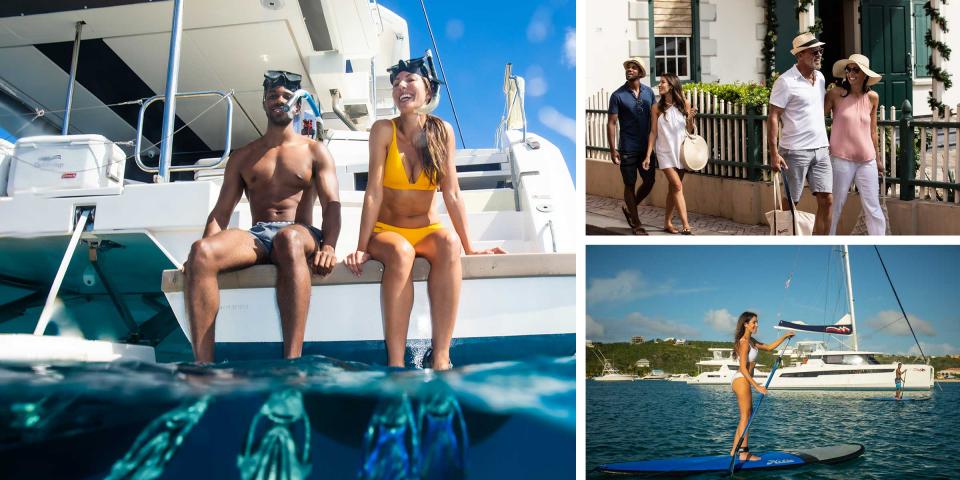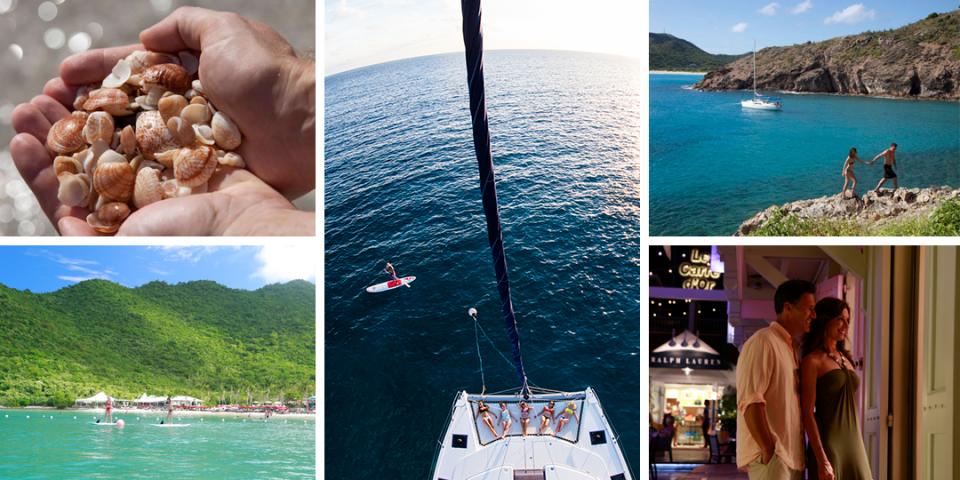 Where European Allure Inspires Incredible Island Getaways

With its breathtaking seascapes and distinct European charm, St. Martin is a yachting paradise that beckons to be explored. This Caribbean island is divided between French and Dutch territories, each offering an alluring array of natural beauty, quaint locales, and sumptuous flavors as vibrant as the scenery itself.
While there are plenty of ways to experience St. Martin, a private yacht charter is in a class of its own. Whether it's a traditional sailboat, spacious sail catamaran, power catamaran or an all-inclusive Crewed Yacht, a charter combines premium accommodations with the versatility needed to explore every corner of St. Martin and beyond.
Marigot
Embark from The Moorings base in the capital city of Marigot, which is lined with an array of colorful galleries, boutiques and cafes. And if you're in the mood for some physical activity, take a hike up to Paradise Peak and bask in the amazing view from the highest point in St. Martin.
Isla de Anguilla
Just a short sail from Marigot, the island of Anguilla is home to some of the world's most beautiful beaches, best enjoyed on a stop through Road Bay. Revered for its scuba diving, restaurants, and relaxed island atmosphere, Road Bay is a beach lover's paradise that's not to be missed. Just five nautical miles away, Prickly Pear Cays is a snorkeler's sanctuary rife with protected reefs and dazzling marine life.
Orient Bay
It's a smooth sail south to Orient Bay back on St. Martin, where a longer stay will leave you refreshed and ready for the rest of your voyage. Here you can relax at a beachside bar, dine on some of St. Martin's signature French cuisine or float atop the calm blue waves.
St. Barths
From Orient Bay, a southward sail will take you to St. Barths, a Leeward Island loved for its premium shopping and vibrant nightlife. For a historical adventure, a trip to Gustavia is a must. Known for the red roofs that speckle its coast, this capital city is home to a 17th-century fort and numerous age-old ruins, perfect for exploring before a romantic dinner along the waterfront.
Anse De Colombier
Just up the coast sits Anse De Colombier, easily recognized by its steep hills overlooking the coast. Kick back on the secluded beach between the hills and delight in a postcard-worthy view far from the beaten path.
Great Bay
During your picture-perfect island-hopping journey, be sure to make a stop in Great Bay. Located in Dutch St. Maarten, this bay sits next to the capital city of Phillipsburg, a thriving hub with some of the best shopping, dining, and casinos on the island. Stroll along the boardwalk and browse a variety of unique jewelry shops, or enjoy an intimate sunset dinner in any of its quaint restaurants.
When it comes to Caribbean getaways, St. Martin is a bustling playground of breathtaking sights, rich history and thrilling activities that bring the best vacations to lifetime and time again, but don't just take our word for it. Here's what some of our St. Martin guests have to say…
"The Moorings St Martin team is OUTSTANDING. Corrado the Mooring Base Manager runs a great team. Alcee our principal boat trainer and chart briefer assisted us in rearranging our itinerary of three islands due to his knowledge of impending sea states and his intimate knowledge of the harbors.

Stefan gave a great boat briefing and we have done over a dozen charters to compare his against. The women in the office were super helpful and Carol or final check-in expert is a very experienced big boat sailor and charming to deal with." - Samson L., guest of The Moorings
"Loved St. Martin & St. Barths! The food was absolutely amazing! First-class customer service all the way! The base team in St. Martin was fantastic on the briefing & very attentive." - Zane C., guest of The Moorings
"The sailing and bays from St. Martin to St. Barts to Anguilla was excellent. Good winds, restaurants and anchorages." - Curtis D., guest of The Moorings
Did you find this useful?