Published:
August 29, 2017 The Moorings
Comments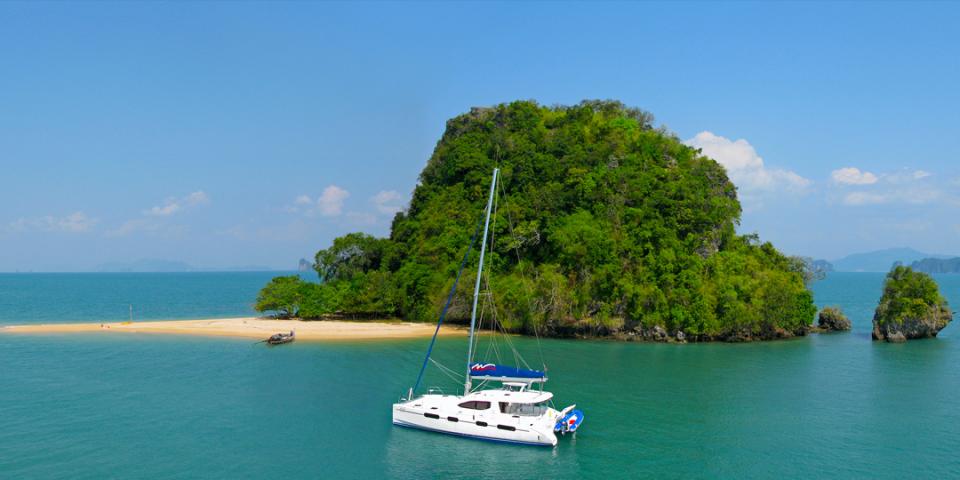 You crave the irresistibly spicy food. You're intrigued by the old meets new Asian culture. You can't seem to get enough of Thailand's pacific island flair.    
We get it. There's just something about the "Land of Smiles" that is impossible to ignore. Unsurprisingly, Thailand has been trending high on the travel scene for quite some time now, and even though it's far away, it's worth every unforgettable memory that awaits. So go ahead—export yourself to Phuket's (pronounced pu-get) exotic cruising paradise and capture a once in a lifetime Thailand vacation. Here are just a few of the things you have to look forward to:
Koh Phi Phi Le
The smaller of the two main isles of the world-famous Phi Phi islands, Koh Phi Phi Le has an area of just four square miles. It's one of the most scenic islands in the Andaman Sea, with numerous picturesque bays, gorgeous white-sand beaches, excellent snorkeling, and soaring limestone cliffs. The most striking feature of the island is Maya Bay, where sheer cliffs extend more than 300 feet high on three sides.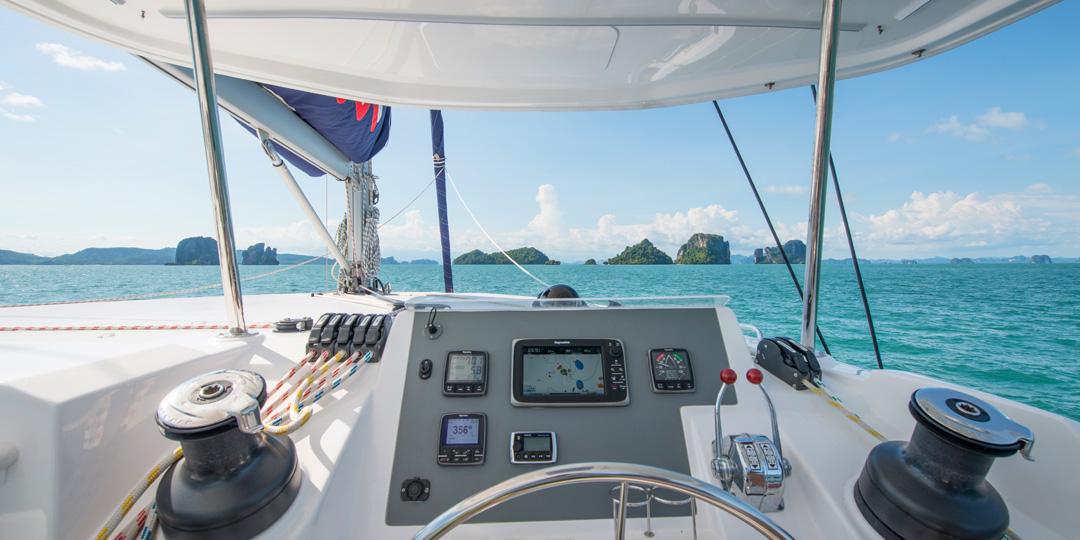 Wat Chalong
The most significant of the 29 Buddhist temples in Phuket, Wat Chalong has welcomed countless visitors for more than a century. Locals come to pray, while westerners come to enjoy its beauty and learn about ancient Buddhist traditions. Visit during the Chinese New Year for a festival featuring shows, games, food, and concerts.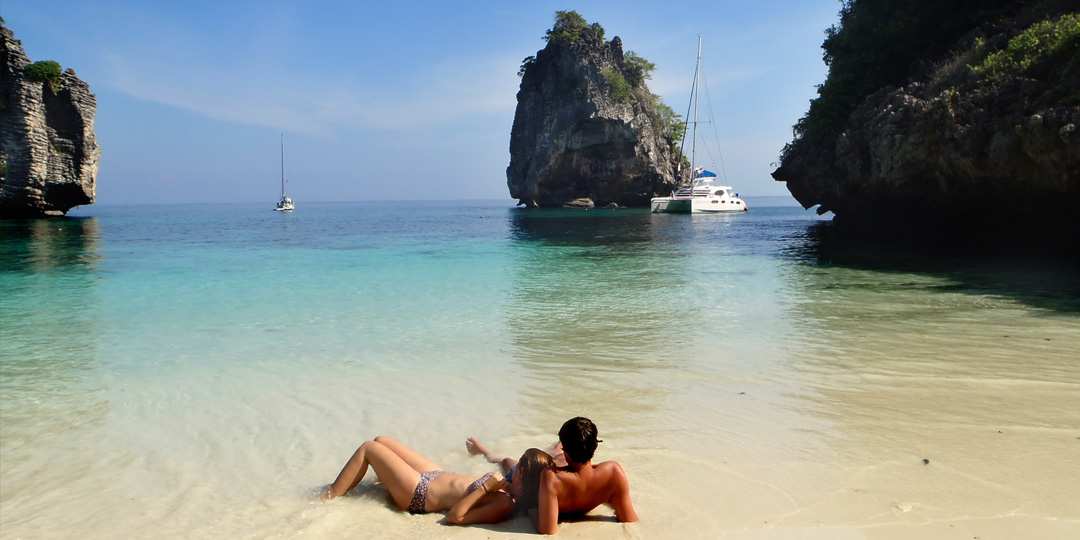 James Bond Island
Before making its on-screen debut in the internationally-acclaimed spy movie series, "James Bond Island" – formally known as Khoa Phing Kan – was not a well-known travel destination. The Man with the Golden Gun put Khoa Phing Kan on the map, revealing a stunning little gem off the coast of Thailand that visitors from all over the world flock to time and again.
From the unspoiled emerald anchorages to the lush tropical scenery, a Phuket yacht charter vacation will open your eyes to a colorful wonderland overflowing with natural splendor and breathtaking beauty. Onshore, the cultural experience delivers a feast for all your senses – friendly locals, delectable street fare, vibrant night life, and authentic tradition.
As an added bonus, the climate and cruising conditions in Thailand are idyllic year-round, even during the upcoming winter months. So when you're ready to savor all this resplendent destination has to offer, here's a glimpse inside your unforgettable yacht charter with The Moorings... 
Did you find this useful?