Published:
March 26, 2019 The Moorings
Comments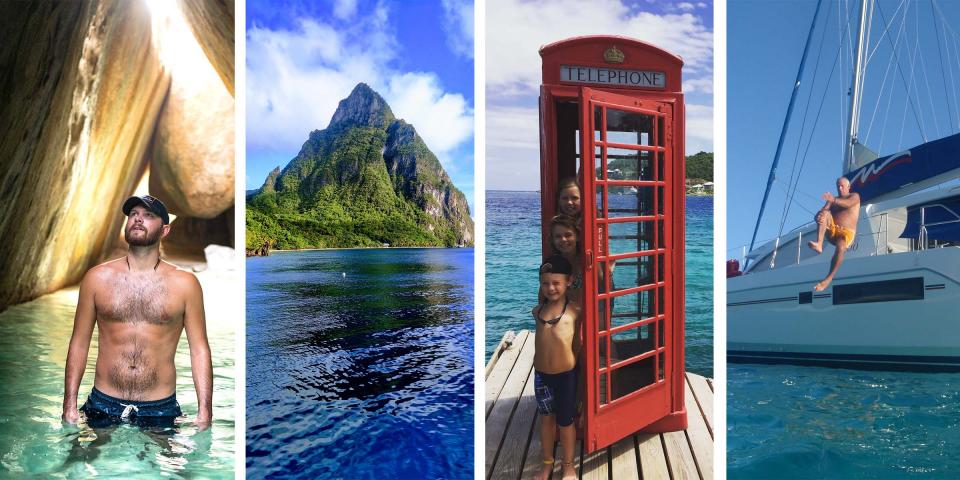 A charter vacation is made up of hundreds of unforgettable moments on the water - some every day experiences and some very personal and unique. Over the past 50 years you have shared many of them with us. Here – in no particular order – are some of our favorites:
1. Losing my sunglasses when jumping off the Willy-T
2. Watching the sunset from the trampoline of our sailing cat
3. Catching our first mooring ball
4. Enjoying Hog Heaven in the moonlight
5. Our trip was in celebration of a life well-lived, the life of my father. He passed away exactly one year ago, and this was a trip he had wanted to take his whole life. With The Moorings, we not only took it but also did it right.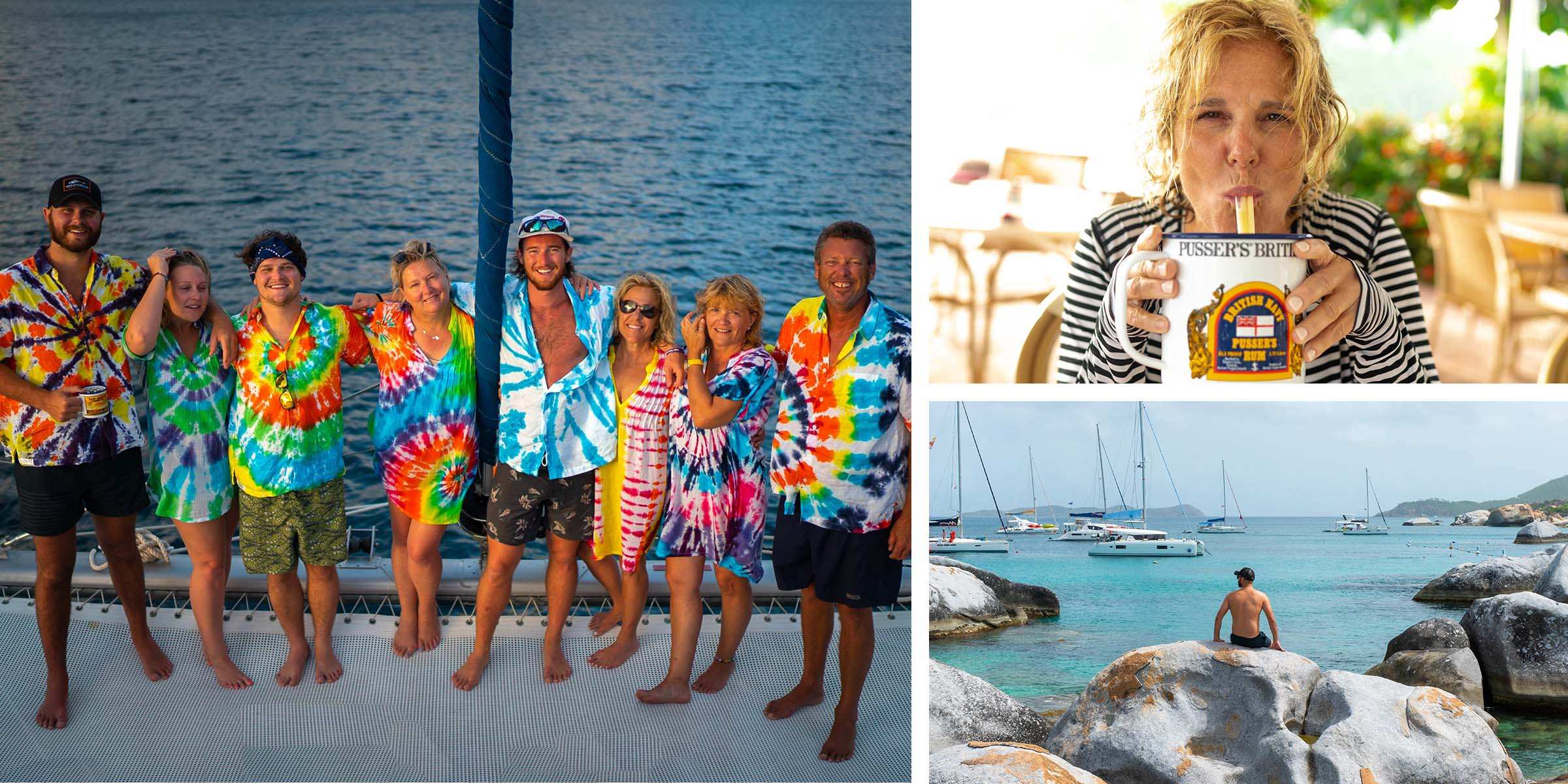 6. Asking my girlfriend to marry me at the Baths
7. Our crew took us to Mopion Island and we had it all to ourselves.
8. Barefoot sunset at Jost Van Dyke
9. Taking our first charter vacation after finishing the Offshore Sailing School cruising course.
10. Seeing flying fish next to our boat
11. Taking someone else's dinghy "home" after a night at Foxy's (Please note: The Moorings does not condone this behavior)
12. Snorkeling in the Caves
13. Sunrise at the magical Pitons
14. Getting married at Bitter End Yacht Club
15. At our captain's recommendation we headed towards the mangroves. It did not disappoint! There were shipwrecks and fish jumping over our kayak. We had a blast!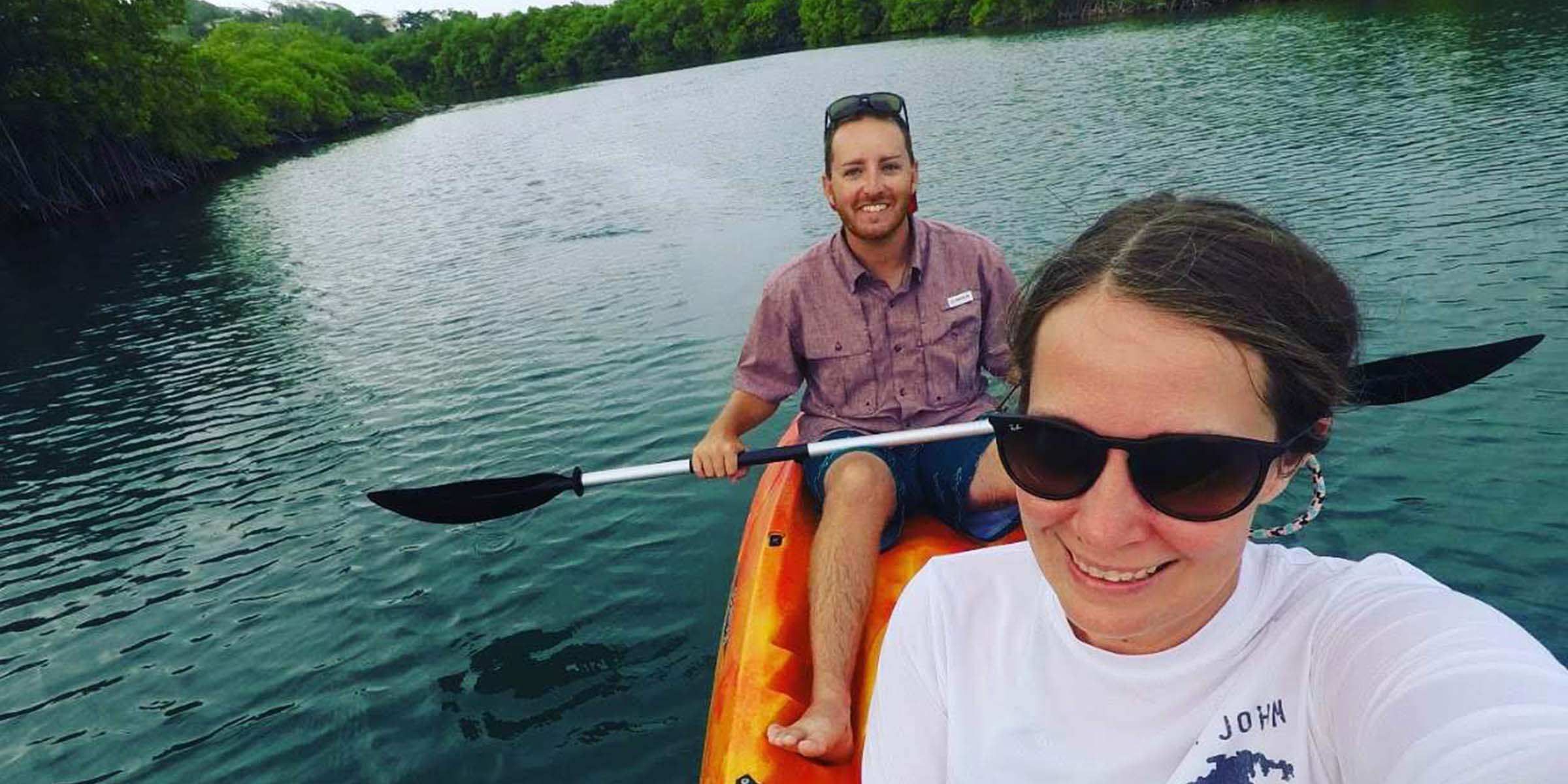 16. Snorkeling with sea turtles in the Tobago Cays was one of the most amazing moments of my life. At one point, I counted 10 sea turtles around me.
17. Celebrating my 50th Birthday in the BVI
18. Arriving on Anegada to order our lobster dinner!
19. Taking a dip in the water right in the morning before we leave for our next destination
20. Bouncing off the trampoline in 25 knots and waves at 5'+
21. Taking my parents sailing for their 70th birthdays and having our kids experience their grandparents' love for sailing in such a special way.
22. Taking a donkey ride through the streets of Athens
23. Doing a Captain Morgan's pose at the Big Bamboo beach, Anegada
24. Teaching our daughters how to snorkel
25. Living in a bikini and not having to straighten my hair ever – in one week! #BoatHairDontCare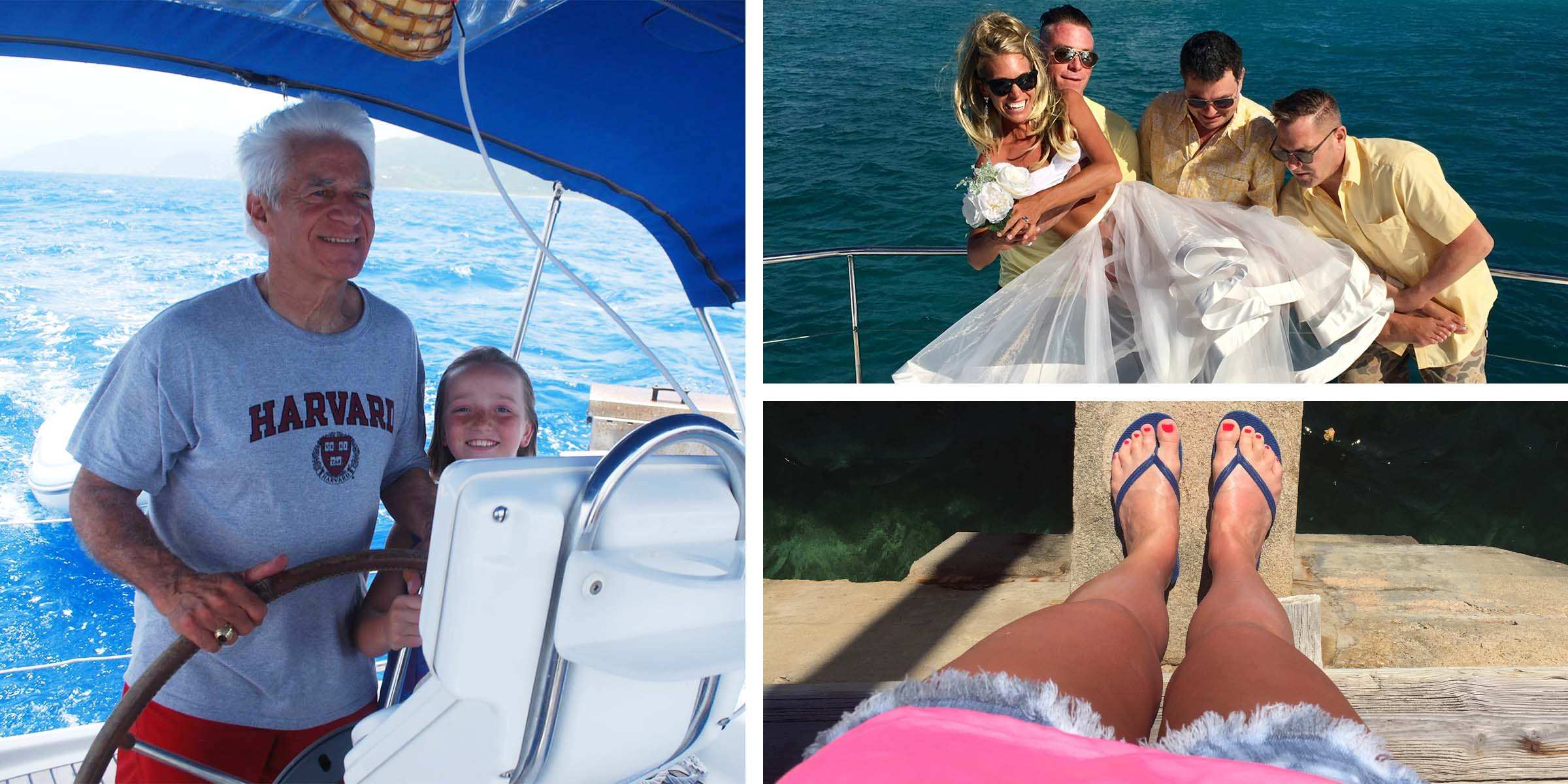 26. Magical sail from The Bitter End to Jost Van Dyke. Just the two of us.
27. All our friends are sailing nerds and so we had to go and see the Americas Cup.
28. The hike was hot and humid, but the views up above Pirates Bight are stunning!
29. Skinny dipping after dark
30. While snorkeling near Necker Island our power cat was buzzed by Sir Richard Branson!
31. Waking up on Anegada on Valentine's Day. (My fiance took me on a boat that he captained himself and I don't think it's possible for anyone to ever beat that gift.)
32. Snorkeling with turtles off Anegada
33. My first Painkiller
34. Our first bareboat charter with the Moorings – Placencia, Belize. Doesn't get more beautiful or relaxing!
35. Feeding the big fish from the stern of the boat at night time with the blue underwater lights on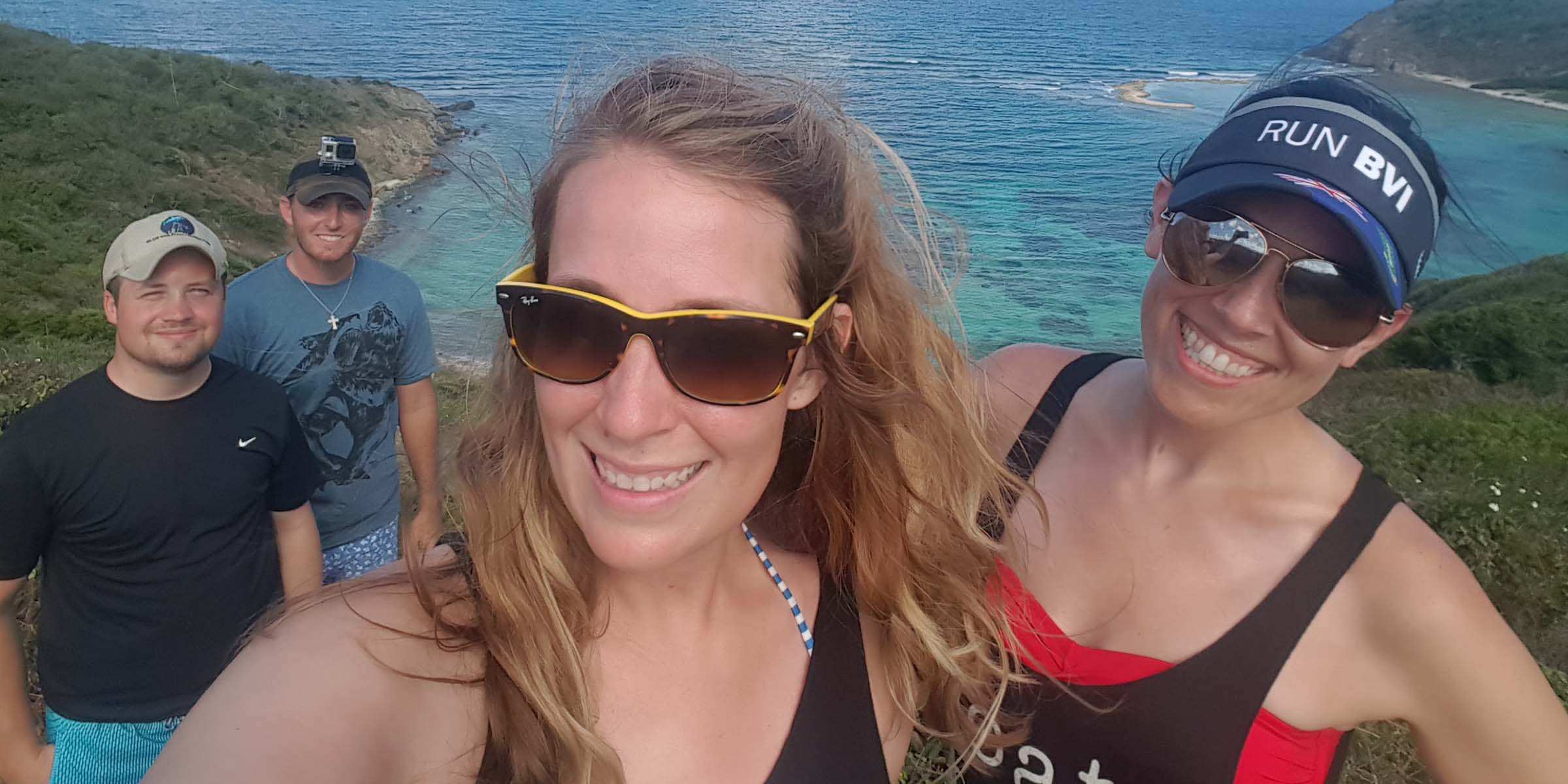 36. Feeling the white sands between my toes with my arm around my soulmate
37. Our honeymoon sailing on a Moorings 51 Sloop
38. Meeting our skipper Captain Dunbar for the first time - we've since sailed five more times with him in the BVI.
39. Snuggling with the pigs in the Bahamas
40. Learning to tie my first bowline
41. Seeing my 4-year-old try fresh fish for the first time
42. Successfully doing a headstand on a standup paddleboard
43. Feeling like you're on the set of "Game of Thrones" in Croatia
44. My father and I were the only two people on the beach in Anegada, it was magical.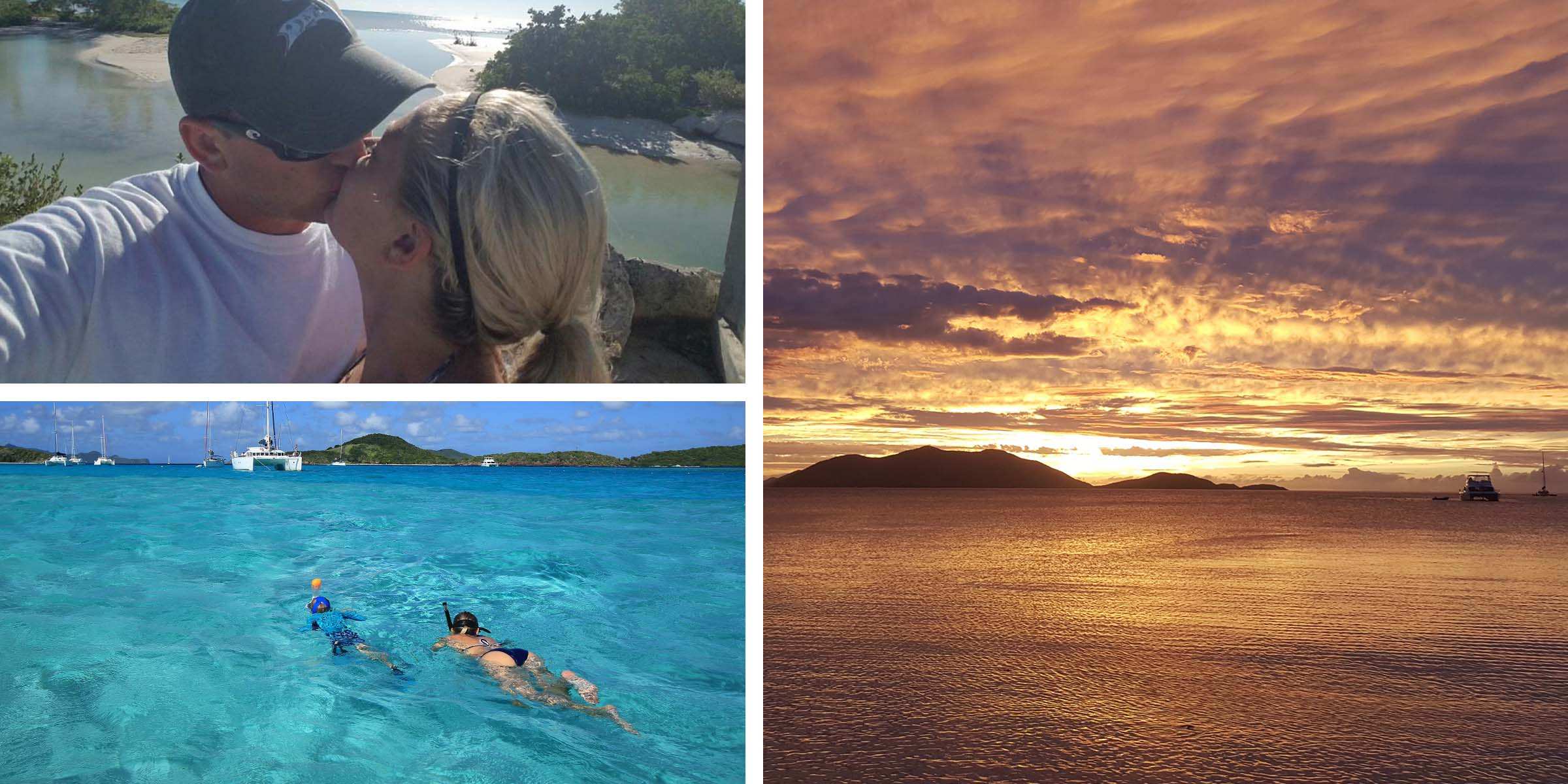 45. Spotting a pod of dolphins swimming alongside our dinghy so close I could reach out and touch them.
46. Swimming ashore to the Soggy Dollar Bar
47. Getting the best tan of my life!
48. Waking up to the sweet sound of the anchor coming up every morning
49. All of us laying on deck late at night watching the shooting stars while listening to the music coming from the restaurants in Anegada. I've never seen so many stars!
50. That emotional moment when you are returning the boat to the dock at the end of your trip and feeling so thankful for the experience you just had with your friends.
We put together a video of even more memories you shared with us along the way. Enjoy the show…
Start Planning Your Next Unforgettable Vacation
Did you find this useful?