Published:
January 30, 2016 The Moorings
Comments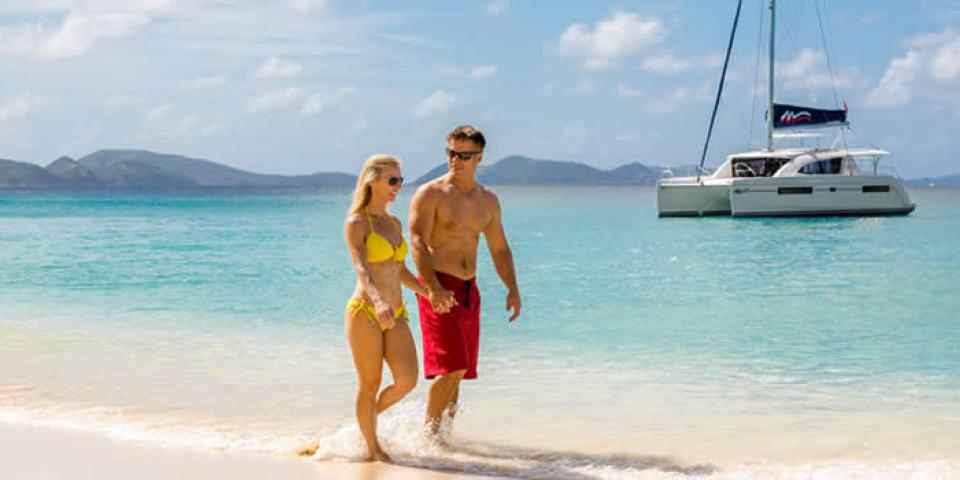 Caribbean beaches are some of the most sought-after in the world. Just enter "Caribbean Beaches" in Google and it's not hard to see why. A vibrant collage of pearl-white sands, vivid blue waters and sky-reaching palms, these shore-side locales look so pristine you could frame them.But, which are the best? Well, that's something only experience can help you decide. We'll start you off with five of our favorites.
But, which are the best? Well, that's something only experience can help you decide. We'll start you off with five of our favorites.
White Bay Beach, Jost Van Dyke BVI
Of course White Bay Beach looks amazing, but there's also an atmosphere here that feels unlike anywhere else on earth, and that's why we love it. Whether it's the endless stretch of powdery white sand, the colorful and snorkel-friendly barrier reefs just off the coast, or the signature painkiller cocktails from the famed Soggy Dollar Beach Bar, there's something you'll always remember about your time on White Bay Beach.
Maho Beach, St. Maarten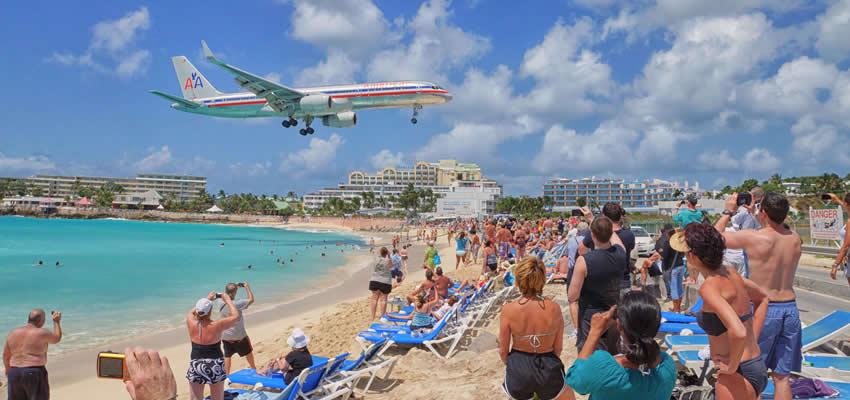 Few beaches live up to the phrase "one-of-a-kind" quite like Maho Beach on Dutch St. Maarten. Due to its location right next to the airport, it's not uncommon to see planes flying just tens of feet overhead. Watching these low-flying aircraft has become such a popular activity that the nearby bars like the famed Sunset Bar and Grill actually list the arrival and departure times for the day.
Shoal Bay Village, Anguilla
Consistently voted as one of the best beaches in the world, Shoal Bay Village offers a dream-like vista of turquoise waters, bronze beach sand and swaying palms in a truly serene atmosphere. Pull up an umbrella chair and sunbathe the day away, snorkel with the fishes in the crystal-clear sea, or dine and drink at any one of the wonderful beach bars.
Anse du Gouverneur, St. Bart
A colorful and family-friendly inlet on the south side of St. Barthalemy, Anse du Gouverneur is a serene beach, offering ample sunlight and a calming atmosphere far from the typical crowds. The waves are also fairly decent here, making Gouverneur a popular spot for surfing in the Caribbean.
Reduit Beach, St. Lucia
There's no shortage of beautiful beaches in St. Lucia, but few have a location as great as Reduit's. Situated on the northwest side of the island, near a handful of laid-back bars, restaurants and shops, Reduit is the place to be if you're looking to get a taste of everything St. Lucia has to offer. The nearby Rodney Bay Marina offers plenty of rentable water toys for endless hours of fun on the water while renowned bars like Spinnakers serve up an array of island-inspired cuisine and cocktails.
A power yacht charter is all about experiencing the most of your destination. With unparalleled speed and maneuverability, your yacht empowers you to go farther and see more of the wonderful world at sea. Add the comfort of an elegant onboard living space and you've got the perfect platform for an unforgettable vacation on the water.
Did you find this useful?