The British Virgin Islands Ferry Services
Ferries are available to transport guests from St. Thomas to Tortola and back. While ferry services have resumed, there are important details that could affect existing and new bookings. Please bookmark this page as ferry service updates are frequently announced. All BVI Travel Requirements, incl. COVID tests and quarantine time, are still in effect.
Ferry tickets can currently only be purchased through the individual ferry operators. Should you have an upcoming BVI charter within the next 2 months and have already purchased ferry transfers with us, please contact a Vacation Planner.
For schedule updates, please visit the BVI Ports Authority website and the ferry providers' pages. Schedule may be subject to change.
Reservations
Space is are limited and reservations can only be made directly with the ferry operators:
www.nativesonferry.com
www.roadtownfastferry.com
www.smithsferry.com
Arrival to the BVI by Ferry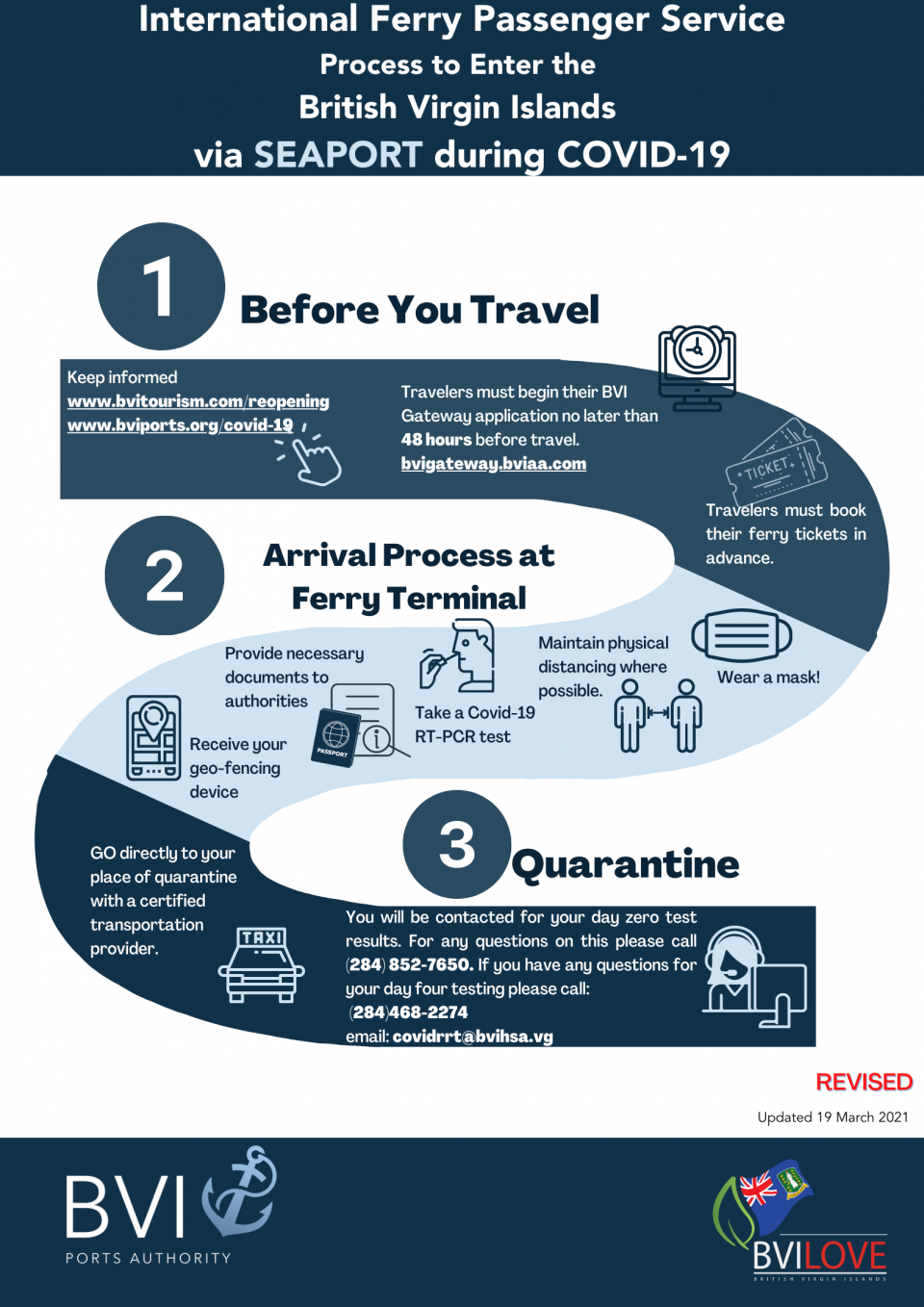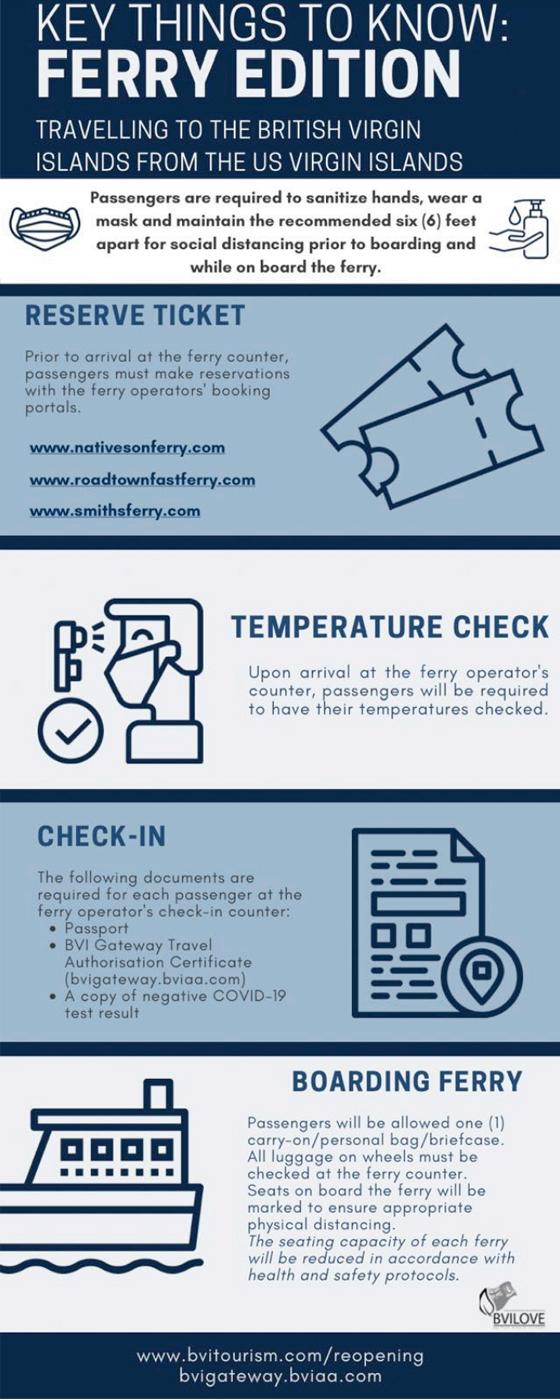 Departure from the BVI by Ferry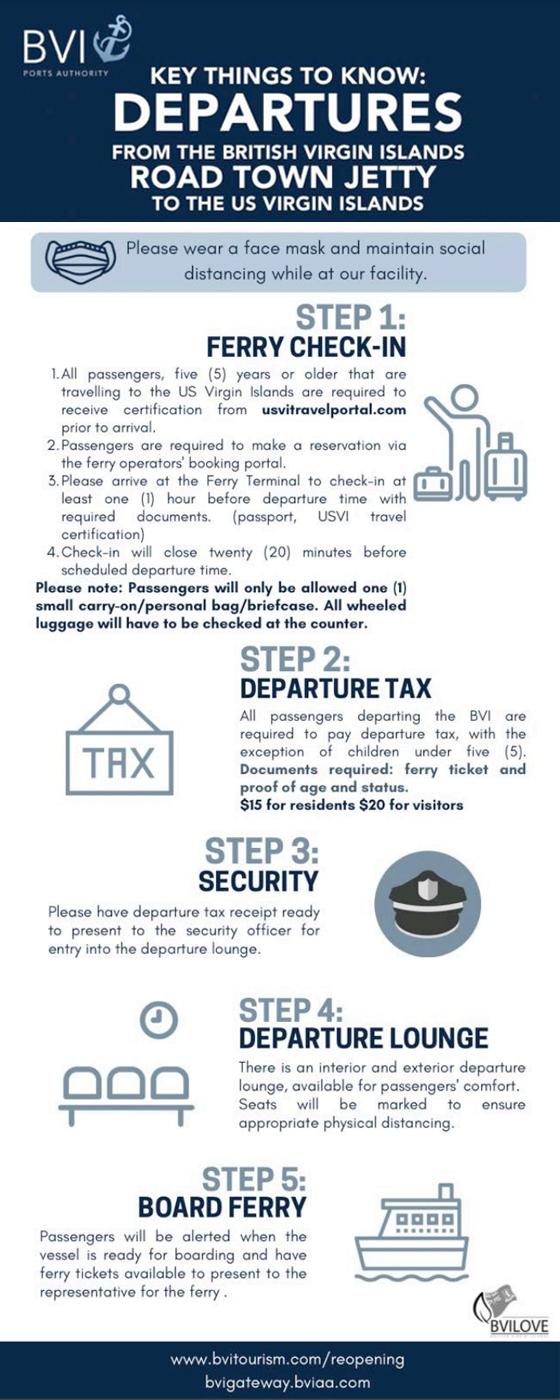 Watch the Arrival & Departure Process videos the BVI Ports Authorities have prepared:
 Important Travel Information
Please note:
The Government of the Virgin Islands has imposed a travel ban on travelers from or connecting through the Dominican Republic.
All ferry information courtesy of www.bvitourism.com and www.bviports.org.